Introduction to Consumer Behaviour
Introduction to Consumer Behaviour
BCcampus
Victoria, B.C.
Introduction to Consumer Behaviour
Introduction to Consumer Behaviour by Andrea Niosi is licensed under a Creative Commons Attribution-NonCommercial-ShareAlike 4.0 International License, except where otherwise noted.
© 2021 Andrea Niosi
The CC licence permits you to retain, reuse, copy, redistribute, and revise this book—in whole or in part—for free providing it is for non-commercial purposes, and remixed or adapted work is reshared under the same license, and the author is attributed as follows:
This book includes content adapted from multiple OER, all of which are attributed at the end of the chapter that the content appears in.
If you redistribute all or part of this book, it is recommended the following statement be added to the copyright page so readers can access the original book at no cost:
Sample APA-style citation (7th Edition):
Niosi, A. (2021). Introduction to consumer behaviour. BCcampus. https://opentextbc.ca/introconsumerbehaviour/
Cover image attribution:
Ebook ISBN: 978-1-77420-116-9                                  Print ISBN: 978-1-77420-115-2
Visit BCcampus Open Education to learn about open education in British Columbia.
For Students: How to Access and Use this Textbook
1
This textbook is available in the following formats:
Online webbook. You can read this textbook online on a computer or mobile device in one of the following browsers: Chrome, Firefox, Edge, and Safari.
PDF. You can download this book as a PDF to read on a computer (Digital PDF) or print it out (Print PDF).
Mobile. If you want to read this textbook on your phone or tablet, you can use the EPUB (eReader) or MOBI (Kindle) files.
HTML. An HTML file can be opened in a browser. It has very little style so it doesn't look very nice, but some people might find it useful.
For more information about the accessibility of this textbook, see the Accessibility Statement in the back matter.
You can access the online webbook and download any of the formats for free here: Introduction to Consumer Behaviour. To download the book in a different format, look for the "Download this book" drop-down menu and select the file type you want.
How can I use the different formats?

| Format | Internet required? | Device | Required apps | Accessibility Features | Screen reader compatible |
| --- | --- | --- | --- | --- | --- |
| Online webbook | Yes | Computer, tablet, phone | An Internet browser (Chrome, Firefox, Edge, or Safari) | WCAG 2.0 AA compliant, option to enlarge text, and compatible with browser text-to-speech tools, videos with captions | Yes |
| PDF | No | Computer, print copy | Adobe Reader (for reading on a computer) or a printer | Ability to highlight and annotate the text. If reading on the computer, you can zoom in. | Unsure |
| EPUB and MOBI | No | Computer, tablet, phone | Kindle app (MOBI) or eReader app (EPUB) | Option to enlarge text, change font style, size, and colour. | Unsure |
| HTML | No | Computer, tablet, phone | An Internet browser (Chrome, Firefox, Edge, or Safari) | WCAG 2.0 AA compliant and compatible with browser text-to-speech tools. | Yes |
Tips for Using This Textbook
Search the textbook.

If using the online webbook, you can use the search bar in the top right corner to search the entire book for a key word or phrase. To search a specific chapter, open that chapter and use your browser's search feature by hitting [Cntr] + [f] on your keyboard if using a Windows computer or [Command] + [f] if using a Mac computer.
The [Cntr] + [f] and [Command] + [f] keys will also allow you to search a PDF, HTML, EPUB, and MOBI files if you are reading them on a computer.
If using an eBook app to read this textbook, the app should have a built-in search tool.

Navigate the textbook.

This textbook has a table of contents to help you navigate through the book easier. If using the online webbook, you can find the full table of contents on the book's homepage or by selecting "Contents" from the top menu when you are in a chapter.

Annotate the textbook.

If you like to highlight or write on your textbooks, you can do that by getting a print copy, using the Digital PDF in Adobe Reader, or using the highlighting tools in eReader apps.
Webbook vs. All Other Formats
The webbook includes a number of interactive components, including accordions and interactive presentations. If you are not accessing the book through the web, that content will be provided in a static form or a link will be provided where you can access the interactive version online.
Even if you decide to use a PDF or a print copy to access the textbook, you can access the webbook and download any other formats at any time.
About BCcampus Open Education
2
Introduction to Consumer Behaviour by Andrea Niosi was funded by BCcampus Open Education.
BCcampus Open Education began in 2012 as the B.C. Open Textbook Project with the goal of making post-secondary education in British Columbia more accessible by reducing students' costs through the use of open textbooks and other OER. BCcampus supports the post-secondary institutions of British Columbia as they adapt and evolve their teaching and learning practices to enable powerful learning opportunities for the students of B.C. BCcampus Open Education is funded by the British Columbia Ministry of Advanced Education and Skills Training and the Hewlett Foundation.
Open educational resources (OER) are teaching, learning, and research resources that, through permissions granted by the copyright holder, allow others to use, distribute, keep, or make changes to them. Our open textbooks are openly licensed using a Creative Commons licence and are offered in various eBook formats free of charge, or as printed books that are available at cost.
For more information about open education in British Columbia, please visit the BCcampus Open Education website. If you are an instructor who is using this book for a course, please fill out our Adoption of an Open Textbook form.
I have been teaching Consumer Behaviour at Kwantlen Polytechnic University since 2013 and really love this course. At our university, Consumer Behaviour is offered in first year whereas in many other universities, it is usually a third year course. Sometimes the consumer behaviour terms and concepts can be "heavy," but when we contextualize them using marketing references, everything seems to make much more sense. To do this effectively, I show documentaries in class—these have proven to be a good way to bring the course concepts to life.
Gradually my discussions with students and examinations of consumer behaviour concepts uncovered deeper and more concerning issues in marketing: colonization; racism; stereotyping; green/pink washing; toxic masculinity; materialism/consumer capitalism; and cultural appropriation, just to name a few. Before long, I developed a new nickname for my course: the dark side of marketing. Students responded favourably and showed a keen interest in thinking more critically about marketing and calling out examples of hypocrisy and harm. This awakening inspired me to go further in my work.
Eventually, I realized that themes related to the dark side of marketing required a new resource—one that students could see themselves in and could better reflect their lived experiences. They wanted a resource that wasn't perpetuating stereotypes but was reflecting under-represented diverse consumer groups.
In 2018, I decided I would assemble all of this in an open textbook and make space for students voices. As you will see in the following chapters, students have written essays in the form of opinion-editorials ("op-eds") and have created H5P content that reflects consumer experiences more in line with their own. Open pedagogy has transformed my relationship with students, and I am eternally grateful to have the opportunity to learn from them and share their creations.
My hope for marketing students is that they leave my course with a profound understanding that –
Marketing is a responsibility, not a right
Marketing can (and does) real harm when it's not handled with care
Marketers can (and need) to do better in how they represent consumers & culture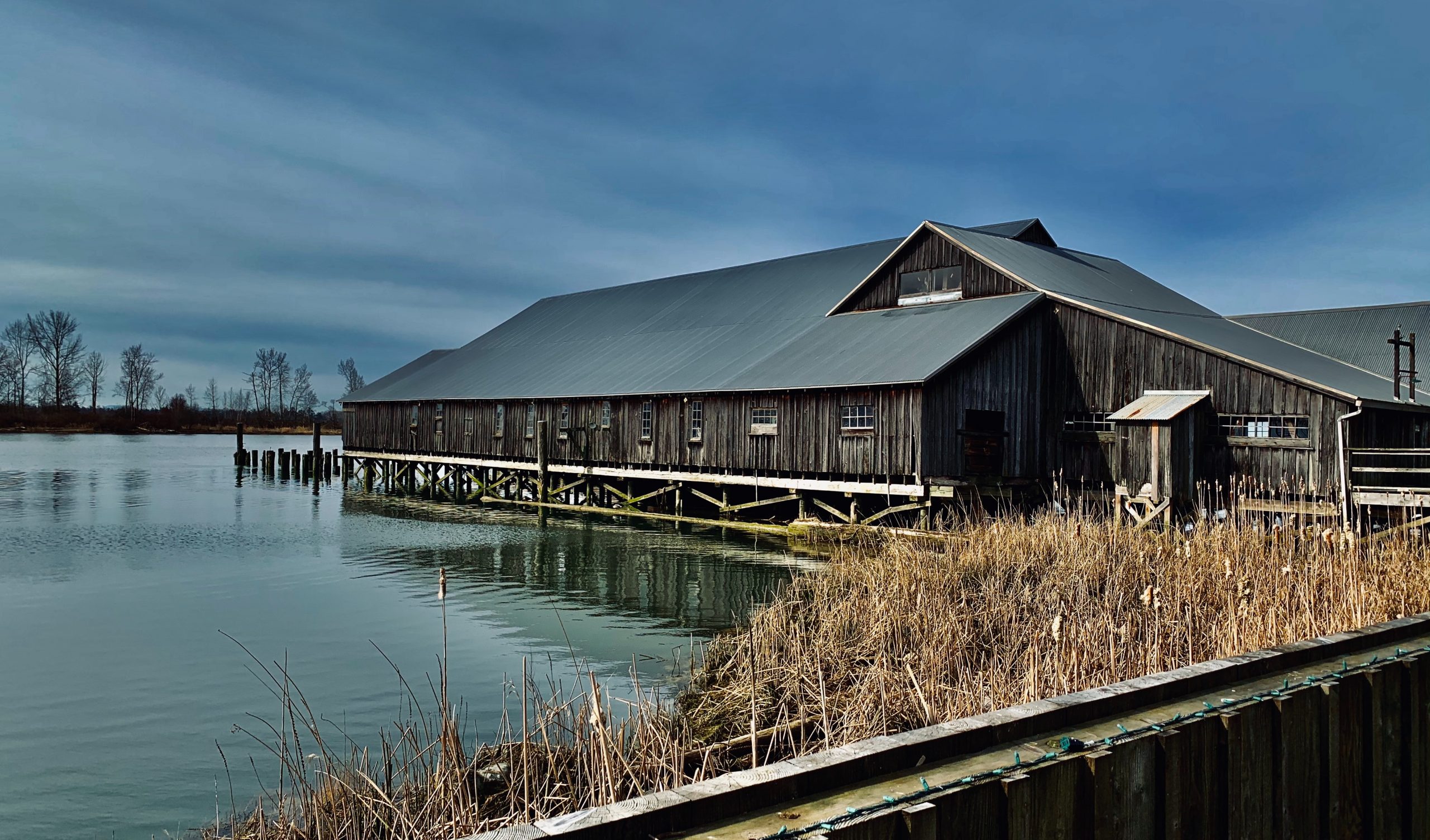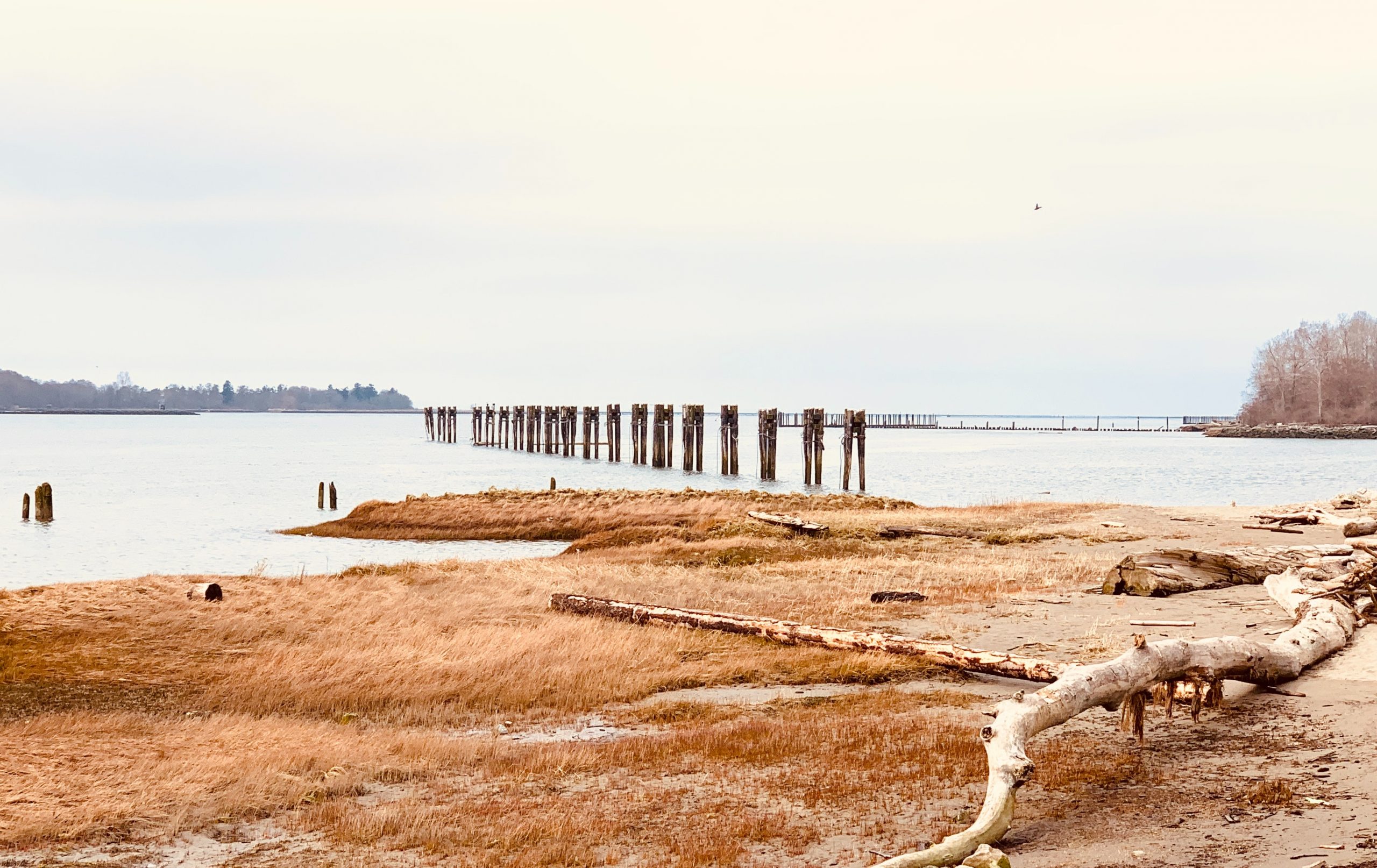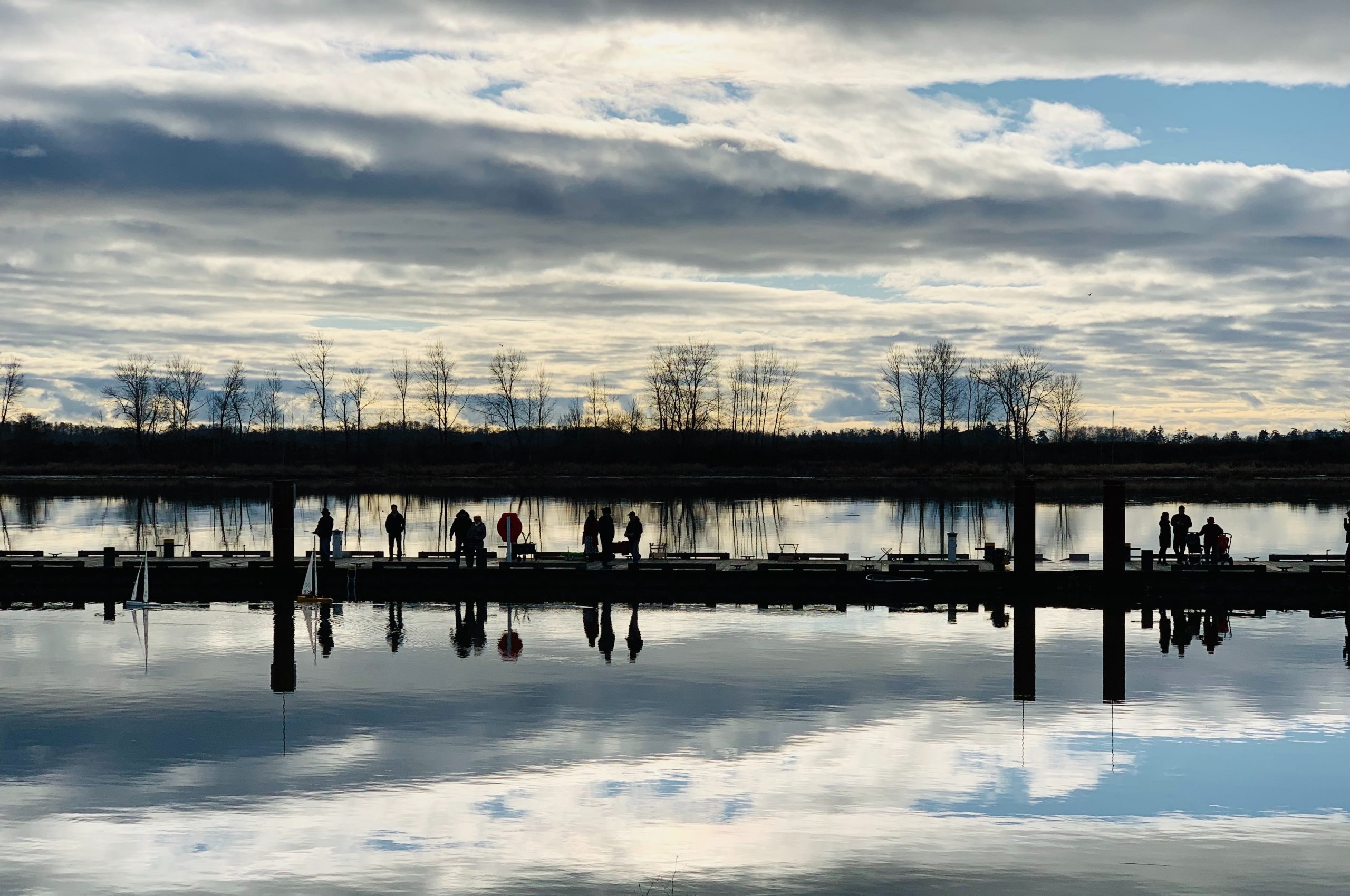 This project is by far the most ambitious undertaking of my career. The majority of it has been created on the unceded territory of the Musqueum First Nation, in what is currently known as Richmond, British Columbia. And while I acknowledge these lands and express my gratitude to the Musqueum, this does little to address the ongoing colonial acts of violence, by all levels of government, to the land and waterways that have been under the stewardship of Indigenous people across what is now known as Canada. From 1492 Land Back Lane, to the Mi'kmaw fishing rights, to the Wet'suwet'en land defenders, justice needs to be served, treaties and agreements honoured, land returned, and restorations paid.
Reconciliation may begin with an acknowledgement, but it doesn't end there: I am committed to further decolonizing my own spaces, in particular the ones I share with my students, so learning and healing can co-exist respectfully.
This book represents my own small radical act of social justice. May it ignite many more along its way.
Andrea
The majority of the content in this book has come from other open resources. I have adapted materials from open textbooks, websites, courses, blogs, and articles created by Psychology, Sociology, Anthropology, Business, and Marketing scholars and authors.
In many places I made changes to the content to better suit this book's themes and audience. I updated brand and company references that are more well-known by today's consumers. I edited examples that draw on old-fashion perceptions and reinforce gender stereotypes. I changed all pronouns to they/them/their. I reworded explanations and examples of concepts to better fit marketing contexts. I changed some of the vocabulary and terms so that they would resonate with today's students and reflect a consumer behaviour and marketing vernacular.
In some places I removed images and created (or adapted) new ones to establish a consistent look and feel throughout the book.
Many people have contributed to this book and I am grateful for their guidance, inspiration, expertise, and good eyes. I feel very fortunate to have worked with so many students over the years who have willingly contributed to this project.
Reviewers & Editors:
Dr. Carly Drake
Pamela Ip
Vanessa Mora
Urooj Nizami
Josie Gray
Kaitlyn Zheng
Content Contributors:
Mariah Gladstone
Vanessa Mora
KPU Student Reviewers:
Carla Flores Arciniega
Julie Hartman
Alex Ho
Bowen Kong
KPU Student Content Contributors:
Tanikka Abraham
Julie Hartman
Bowen Kong
Aidan Maurice Richard
Leora Sachar
Carlin Stephenson
Sharmaine Ventura
Kwantlen Polytechnic University and BCcampus both provided me with grant funding and technical support to complete this project. Melanie Meyers from BCcampus provided diligent oversight where I needed it and kept me on track. Josie Gray and Kaitlyn Zheng helped me immensely with accessibility features and the trickier parts of working in Pressbooks. I would also like to acknowledge that Dr. Rajiv Jhangiani from KPU inspired me to get this project started: I am very grateful for his endless inspiration, friendship, leadership, and radical acts of kindness.
Consumer Behaviour and the SDGs
5
In September 2015, all of the United Nations Member States adopted a "shared blueprint for peace and prosperity for people and the planet, now and into the future" (UNESCO, n.d.). The 17 Sustainable Development Goals (SDGs) are "an urgent call for action by all countries"—developed and developing—in a global partnership. They recognize that ending poverty must go hand-in-hand with strategies that build economic growth and address a range of social needs including education, health, equality and job opportunities, while tackling climate change and working to preserve our ocean and forests (UNESCO, n.d.).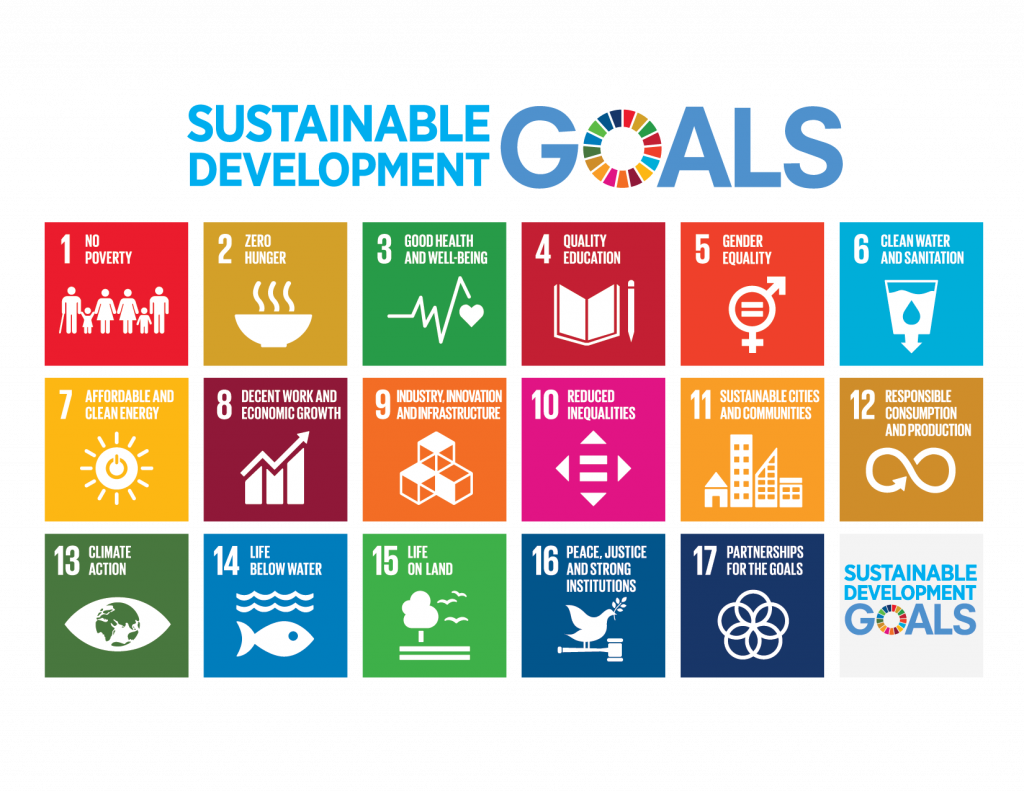 The SDGs are as follows:
No poverty.
Zero hunger.
Good health and well-being.
Quality education.
Gender equality.
Clean water and sanitation.
Affordable and clean energy.
Decent work and economic growth.
Industry, innovation, and infrastructure.
Reduced inequalities.
Sustainable cities and communities.
Responsible consumption and production.
Climate action.
Life below water.
Life on land.
Peace, justice, and strong institutions.
Partnerships for the goals.
The 17 SDGs contain targets for building a better world for people & planet by 2030. Businesses, non-profits, NGO's, and educational institutions have developed their own frameworks to address the SDGs and meet individual targets.
In 2018, when I began to write and assemble this open textbook on Consumer Behaviour, I wanted to align it with the Sustainable Development Goals. The most obvious SDG that relates to the textbook is SDG #4 Quality Education.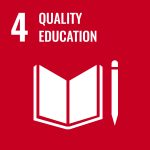 SDG #4 aims to ensure that children and youth have access to free, equitable, and quality education around the world and that adults also have equal access to affordable higher education including university. One way we can make this possible is by removing barriers to learning, such as the cost of textbooks. "Open" textbooks are not only free (you didn't have to pay to use this book for your class) but also free of copyright protection that limits the use of this book. By licensing this book as "CC-BY-NC-SA," I have enabled other educators around the world to use the book, or whatever parts of it they like, and adapt it for their own purposes free of charge and permission (as long as they attribute me and the other sources of knowledge used in the book).
The other SDGs that were important for me to address in this book include: SDG #5 Gender Equality; SDG #10 Reduced Inequalities; and SDG #12 Sustainable Consumption and Production.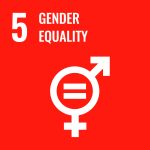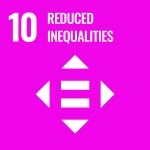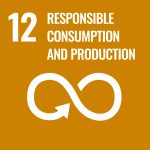 I address these goals by emphasizing the relationship between marketing and culture and how these both influence and inform one another. Marketing is a responsibility and if not handled with proper care, it can cause real harm. As cultural gatekeepers, marketers decide what products come to market, what movies get promoted, what advertisements get shown, and what stories get told. There is a marketer behind every ad that depicts a gender stereotype, a racist mascot, a culturally offensive message, or a throw-away disposable product.
Marketers are also responsible for cultural erasure by replacing historic and culturally accurate events with stories, narratives, and characters that comfort the dominant culture and uphold supremacy. Furthermore, when profits are prioritized over people and plant, marketers exacerbate societal inequalities and fuel consumer capitalism. Our happiness should not be defined by what we buy, which brands we wear, or how we spend our money.
Marketing's contribution to the planet's climate crisis can be measured throughout each stage of the product lifecycle and the consumer decision making process. All too often, marketers fail to design sustainability in production, consumption, and disposal leaving few options for consumers to reduce their carbon footprint. Worse still, misleading messages that only serve to greenwash and help companies evade responsibility, numb consumers and mask an ugly truth and reality.
I hope this book's spotlight on the SDGs combined with the creativity, talent, and wisdom of marketing students today, will inspire a new generation of marketers to act responsibly and lead with honesty, transparency, respect, and meaningful action to support equity and equality.
Media Attributions
References
Sustainable Development Goals…Sustainable Development Knowledge Platform (n.d.). UNESCO. https://sustainabledevelopment.un.org/?menu=1300