Chapter 6. Entertainment
Donna Owens
Overview
When a traveller enters Canada, there's a good chance he or she will be asked at the border, What is the nature of your trip? Whether the answer is for business, leisure, or visiting friends and relatives, there's a possibility that a traveller will participate in some of the following activities (as listed in the Statistics Canada International Travel Survey):
Attend a festival or fair, or other cultural events
Visit a zoo, aquarium, botanical garden, historic site, national park, museum, or art gallery
Watch sports or participate in gaming
These activities fall under the realm of entertainment as it relates to tourism. Documenting every activity that could be on a tourist's to-do list would be nearly impossible, for what one traveller would find entertaining, another may not. This chapter focuses on the major components of arts, entertainment, and attractions, including motion pictures, video exhibitions, and wineries, all activities listed under the North American Industry Classification System we learned about in Chapter 1.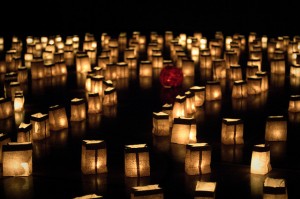 Festivals and Events
Festival and Major Events Canada (FAME) released a report in 2009 detailing the economic impacts of the 15 largest festivals and events across Canada, which amounted to $750 million in tourist spending and another $300 million in local operational spending (Enigma Research Consultants, 2009). Let's take a closer look at this segment of the sector.
Festivals
The International Dictionary of Event Management defines a festival as a "public celebration that conveys, through a kaleidoscope of activities, certain meanings to participants and spectators" (Goldblatt, 2001, p. 78). Other definitions, including those used by the Ontario Trillium Foundation and the European Union, highlight accessibility to the general public and short duration as key elements that define a festival.
Search "festivals in Canada" online and over 54 million results will appear. To define these activities in the context of tourism, we need to consider operations and marketing: in other words, we must answer the questions, Who are these activities aimed at? and Why are they being celebrated?
The broad nature of festivals has lead to the development of classification types. For instance, funding for the federal government's Building Communities through Arts and Heritage Program is available under three categories, depending on the type of festival:
Local festivals funding is provided to local groups for recurring festivals that present the work of local artists, artisans, or historical performers.
Community anniversaries funding is provided to local groups for non-recurring local events and capital projects that commemorate an anniversary of 100 years (or greater, in increments of 25 years).
Legacy funding is provided to community capital projects that commemorate a 100th anniversary (or greater, in increments of 25 years) of a significant local historical event or local historical personality.
In 2012-13, funds awarded to BC festivals ranged from $2,000 for the Nelson History Theatre Society's Nelson Arts and Heritage Festival to $119,400 for the Vancouver International Film Festival (Government of Canada, 2014a).
Festivals and events in BC celebrate theatre dance, film, crafts, visual arts, and more. Just a few examples are Bard on the Beach, Vancouver International Improv Festival, Cornucopia, and the Cowichan Wine and Culinary Festival.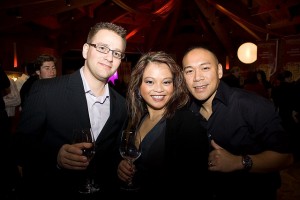 Events
An event is a happening at a given place and time, usually of some importance, celebrating or commemorating a special occasion. To help broaden this simple definition, categories have been developed based on the scale of events. These categories, presented in Table 6.1 overlap and are not hard and fast, but help cover a range of events.
Table 6.1: Event types, characteristics, and examples
[Skip Table]
Event Type
Characteristics
Examples
1. Mega-event: those that yield high levels of tourism, media coverage, prestige, or economic impact for the host community or destination.

So large it affects economies
Gains global media coverage
Highly prestigious
Usually developed with a bidding process
Has major positive  and negative impacts
1 million+ visits
Capital costs in excess of $500 million
Considered "must see"

Olympic Games/ Paralympic Games
Commonwealth Games
FIFA World Cup
World fairs and expositions
Economic summits

2. Special event: outside the normal activities of the sponsoring or organizing body.

One-time or infrequent
Specific ritual, presentation, performance, or celebration
Planned and created to mark a special occasion

National days and celebrations
Important civic occasions
Unique cultural performances
Royal weddings
Diamond jubilees

3. Hallmark event: possesses such significance in terms of tradition, attractiveness, quality or publicity, that it provides the host venue, community, or destination with a competitive  advantage.

Identified with the location or synonymous with place name
Gains widespread recognition/awareness
Creates a competitive tourism advantage

The Carnival of Brazil  (Rio de Janeiro)
Mardi Gras (New Orleans)
Oktoberfest (Munich)

4. Festival: (as defined above) public celebration that conveys, through a kaleidoscope of activities, certain meanings to participants and spectators.

Celebration and reaffirmation of community or culture
Artistic content
Religious or ritualistic
Music, dance, and drama are often featured

Lollapalooza
Junkanoo (Nassau, Bahamas)

5. Local community event: generated by and for locals; can be of interest to visitors, but tourists are not the main intended audience.

Involves the local population
A shared experience to their mutual benefit

Fundraisers
Picnics
Barbeques

Data source: Getz, 1997, p. 6
Events can be extremely complex projects, which is why, over time, the role of event planners has taken on greater importance. The development of education, training programs, and professional designations such as CMPs (Certified Meeting Planners), CSEP (Certified Special Events Professional), and CMM (Certificate in Meeting Management) has led to increased credibility in this business and demonstrates the importance of the sector to the economy. Furthermore, there are a variety of event management certifications and diplomas offered in BC that enable future event and festival planners to gain specific skills and knowledge within the sector.
Various tasks involved in event planning include:
Conceptualizing/theming
Logistics and planning
Human resource management
Security
Marketing and public relations
Budgeting and financial management
Sponsorship procurement
Management and evaluation
But events aren't just for leisure visitors. In fact, the tourism industry has a long history of creating, hosting, and promoting events that draw business travellers. The next section explores meetings, conventions, and incentive travel, also known as MCIT.
Meetings, Conventions, and Incentive Travel (MCIT)
According to the Business Events Industry Coalition of Canada (BEICC), business events are big business. In 2012, they:
Delivered at least $27 billion to Canada's economy (1.5% of Canada's GDP)
Contributed $8.5 billion in taxes and service fees to all levels of government
Created over 341,700 employment opportunities (average salary of over $50,000 per year)
The business events industry in Canada is as big as agriculture and forestry, and it provides nearly twice the number of jobs that telecommunications and utilities do (BEICC, 2014).
There are several types of business events. Conventions generally have very large attendance, and are held annually in different locations. They also often require a bidding process. Conferences have specific themes, and are held for smaller, focused groups. Trade shows/trade fairs can be stand-alone events, or adjoin a convention or conference. Finally, seminars, workshops, and retreats are examples of smaller-scale MCIT events.
As meeting planners became more creative, meeting and convention delegates became more demanding about meeting sites. No longer are hotel meeting rooms and convention centres the only type of location used; non-traditional venues have adapted and become competitive in offering services for meeting planners. These include architectural spaces such as airplane hangars, warehouses, or rooftops and experiential venues such as aquariums, museums, and galleries (Colston, 2014).
Incentive Travel
For many people new to the travel industry, incentive travel is an unfamiliar concept. The Society of Incentive Travel Excellence (SITE) has explained that incentive travel involves "motivational and performance improvement strategies of which travel is a key component" (2014). Unlike other types of business events, incentive travel is focused on fun, food, and other activities rather than education and work.
Sectors that use incentive travel include insurance, finance, technology, pharmaceutical, and auto manufacturers and dealers. The incentive travel market is extremely competitive and demanding. When rewarding high-performance staff, Fortune 500-type companies are looking for the most luxurious and unique travel experiences and products available.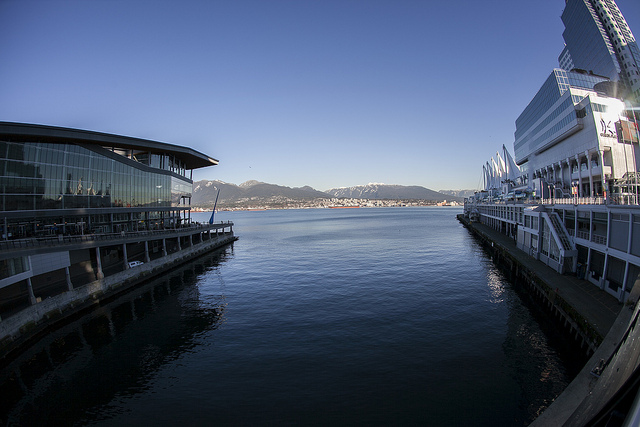 Convention Centres
No discussion of business events would be complete without noting the importance of convention centres — very large venues that can host thousands of delegates.
Key success factors for convention venues include:
Air access to the destination
Quality hotels close to or adjacent to the venue
Quality venue space
Relative cost of the destination and venue
Attractiveness of the destination
BC is home to a number of convention centres, including those in Kelowna, Nanaimo, Penticton, Prince George, and Victoria. The signature venue for the province is the Vancouver Convention Centre, which underwent a significant expansion prior to the 2010 Winter Olympics.
With an understanding of the scope of festivals and events, as well as examples of the venues that host them, let's turn our attention to the diverse number of attractions that contribute to the tourism entertainment sector.
Attractions
Without attractions there would be no need for other tourism services. Indeed tourism as such would not exist if it were not for attractions. (Swarbrooke, 2002, p. 3)
When the Canadian Tourism Commission planned a survey of Canada's tourist attractions in 1995, there was no official definition of tourist attractions. After consultation, federal, provincial, territorial, and industry stakeholders agreed on a working definition: "places whose main purpose is to allow public access for entertainment, interest, or education"  (Canadian Tourism Commission, 1998, p. 3).
Five major categories were established:
Heritage attractions: focus on preserving and exhibiting objects, sites, and natural wonders of historical, cultural, and educational value (e.g., museums, art galleries, historic sites, botanical gardens, zoos, nature parks, conservation areas)
Amusement/entertainment attractions: maintain and provide access to amusement or entertainment facilities (e.g., arcades; amusement, theme, and water parks)
Recreational attractions: maintain and provide access to outdoor or indoor facilities where people can participate in sports and recreational activities (e.g., golf courses, skiing facilities, marinas, bowling centres)
Commercial attractions: retail operations dealing in gifts, handcrafted goods, and souvenirs that actively market to tourists (e.g., craft stores listed in a tourist guide)
Industrial attractions: deal mainly in agriculture, forestry, and manufacturing products that actively market to tourists (e.g., wineries, fish hatcheries, factories)
Although the data is two decades old (the survey was never repeated at a national level), the overall findings help to outline the importance of tourist attractions to Canada's tourism industry. The 1995 survey found:
Just over half (51%) of attractions charged admission (49% did not).
Surveyed attractions saw 200 million visitors with 50% of volume  in the summer.
The majority (80%) reported visits lasted under three hours.
Major revenue sources for attractions include admission, merchandising, food and beverage sales, parking, grants, and donations. Major expenses include staff, land, insurance, permits and fees, marketing, equipment, and buildings.
The rest of this chapter explores various types of attractions in more detail.
Cultural/Heritage Tourism
The phrase cultural/heritage tourism can be interpreted in many ways. The Canadian Tourism Commission has defined it as tourism "occurring when participation in a cultural or heritage activity is a significant factor for traveling. Cultural tourism includes performing arts (theatre, dance, and music), visual arts and crafts, festivals, museums and cultural centres, and historic sites and interpretive centres" (LinkBC, 2012).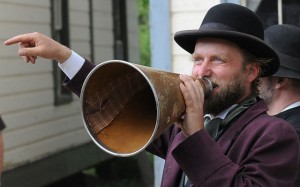 A 2011 Government of Canada survey of heritage institutions found (2014b):
Revenues for all heritage institutions in Canada exceeded $1.73 billion (65% of which was unearned revenues — grants, government funding, and donations)
Sales in goods and services (gift shops, cafeterias, and other outlets) accounted for 37% of earned revenue, followed by admissions at 20%
Three provinces — Ontario (44%), Quebec (25%), and Alberta (9%) — had the largest share of heritage institutions
Approximately 48% of heritage institutions charged admission, and the average adult entry fee was $7
Volunteers at heritage institutions outnumbered paid staff by approximately three to one. Of the 128,000 workers in heritage institutions, approximately 96,000 were volunteers. The amount of time they donated (over six million hours) contributed to huge savings for institutions. These statistics indicate that volunteerism is a critical success factor for Canadian heritage institutions.
Overall attendance at heritage institutions totalled almost 45 million visits in 2011, with museums (21.5 million visits) being the most popular of all heritage institution types surveyed. There were also over 137 million online visits to all heritage institutions (captured for the first time in the history of the survey).
Performing Arts
Performing arts generally include theatre companies and dinner theatres, dance companies, musical groups, and artists and other performing arts companies. These activities and entities contribute to a destination's tourist product offering and are usually considered an aspect of cultural tourism.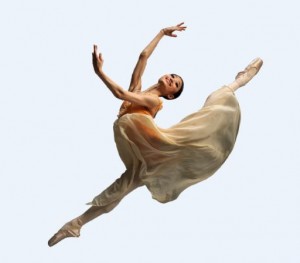 In 2011, the majority of small and medium-sized performing arts companies in Canada were profitable (86.3%). The average annual net profit was $28,300 (Government of Canada, 2014c).
British Columbia was home to 166 performing arts groups in 2012, and 103 of these were considered micro groups, indicating that this sector of the industry is dominated by small organizations with one to four employees.
Art Museums and Galleries
Art museums and galleries may be public, private, or commercial. According to the Canadian Art Museum Directors Organization (CAMDO, 2014), both art museums and public galleries present works of art to the public, exhibiting a diverse range of art from more well-known artists to emerging artists. Exhibitions are assembled and organized by a curator who oversees the installation of the works in the gallery space. However, art museums and public galleries have different mandates, and therefore offer different visitor experiences.
Art museums collect historical and modern works of art for educational purposes and to preserve them for future generations. Public galleries, on the other hand, do not generally collect or conserve works of art. Rather, they focus on exhibitions of contemporary works as well as on programs of lectures, publications, and other events.
A few examples of the art museums and public galleries in BC are the Vancouver Art Gallery, the Art Gallery of Greater Victoria, Two Rivers Gallery in Prince George, and the Kelowna Art Gallery.
Many of the smaller galleries have formed partnerships within geographic regions to share marketing resources and increase visitor appeal. One example includes the self-guided Art Route Tour in Haida Gwaii.
Museums
The term museum covers a wide range of institutions from wax museums to sports halls of fame. No matter what type of museum it is, many are now asking if museums are still relevant in today's high-tech world. In response, museums are using new technology to expand the visitor experience. One example is the Royal BC Museum, which hosts an online Learning Portal, lists recent related tweets on its home page, and is home to an IMAX theatre playing IMAX movies that relate to the museum exhibits.
Data from the 2011 Survey of Heritage Institutions in Canada found that attendance at heritage institutions totalled almost 45 million visits, with museums (21.5 million visits) being the most popular.
British Columbia is home to over 200 museums, including Vancouver's Museum of Anthropology and Victoria's Royal BC Museum, both with impressive displays of Aboriginal art and culture. Smaller community museums include the Fraser River Discovery Centre in New Westminster, and the Zeballos Heritage Museum.
Botanical Gardens
A botanical garden is a garden that displays native and non-native plants and trees. It conducts educational, research, and public information programs that enhance public understanding and appreciation of plants, trees, and gardening (Canadensis, 2014).
Canadian botanical gardens host an estimated 4.5 million visitors per year and are important science and educational facilities, providing leadership in plant conservation and public education (Botanic Gardens Convervation International, 2014). British Columbia is home to notable botanical gardens such as Vancouver's Stanley Park, the Butchart Gardens near Victoria, UBC's Botanical Garden, and VanDusen Botanical Garden, to name just a few.
Zoos
Zoos all over the world are facing many challenges. A recent article in The Atlantic — whose title poses the question, "Is the Future of Zoos No Zoos at All?" — discusses how the increased use of technology by biologists, such as habitat cameras (nest cams, bear den cams), GPS trackers, and live web feeds of natural behaviours, has transformed the zoo experience into "reality – zoo tv" (Wald, 2014). There is also growing opposition to zoos from organizations such as PETA, who claim that zoo enclosures deprive animals of the opportunity to meet their basic needs and develop relationships (PETA, 2014).
Canada's Accredited Zoos and Aquariums (CAZA) work in support of ethical and responsible facilities. Examples of CAZA members in BC include the BC Wildlife Park in Kamloops, the Greater Vancouver Zoo, Kicking Horse Grizzly Bear Refuge near Golden, Shaw Ocean Discovery Centre in Sidney, and the Vancouver Aquarium (Canada's Accredited Zoos and Aquariums, 2014).
Canadian zoos with high attendance levels include the Toronto Zoo with over 1.3 million guests in 2010 (Toronto Zoo, 2010), and the Vancouver Aquarium with over 1 million visitors in 2013 (Vancouver Aquarium 2013). In 2013, the Calgary Zoo employed almost 300 full- and part-time staff and an additional 99 seasonal employees (Calgary Zoo, 2013).
Amusement and Theme Parks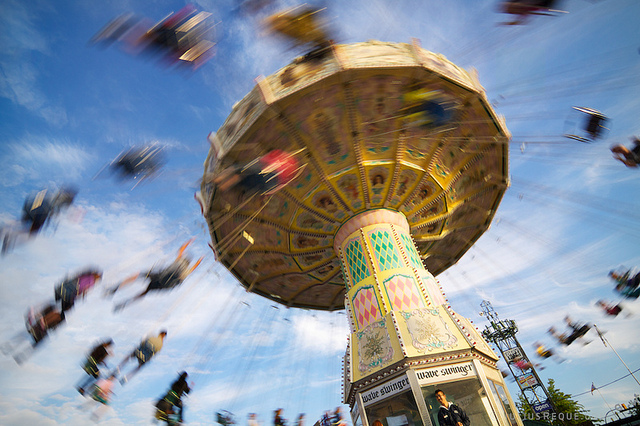 While cultural and heritage attractions strive to present information based on historic and evolving cultures and facts, amusement parks are attractions that often work to create alternate, fanciful realities. Theme parks have a long history dating back to the 1500s in Europe, and have evolved ever since. Today, it is hard not to try to compare any amusement park destination to Disneyland and Disney World. Opened in 1955 in sunny California, Disneyland set the standard for theme parks. The Pacific National Exhibition (PNE) in Vancouver is considered one of BC's most recognizable amusement parks and recently celebrated its 100-year anniversary (PNE, 2015).
Canada's ability to compete with US theme parks is hampered by our climate. With a much shorter summer season, the ability to attract investment in order to sustain large-scale entertainment complexes is limited, as is the market for these attractions. It's no wonder that in 2011 profitable Canadian amusement parks only saw an average net profit of $73,200, with 34% of firms failing to turn a profit that year. BC has only 22 amusement parks, and more than half of these are considered small, with under 100 employees (Government of Canada, 2014d).
Motion Picture and Video Exhibitions
The film industry in Canada, and particularly in BC, has gained international recognition in part through events such as the Toronto International Film Festival, Montreal World Film Festival, and Vancouver International Film Festival. According to the Motion Picture Association — Canada (2013) these festivals attracted an estimated audience of 1.9 million in 2011, as well as over 18,000 industry delegates. Festival operations, visitor spending, and delegate spending combined totalled $163 million that year and generated 2,000 jobs (full-time equivalents).
There are no statistics available on film-induced tourism in Canada, but several notable feature films and television series have been shot here and have drawn loyal fans to production locations. In BC, some of these titles include Reindeer Games and Double Jeopardy (Prince George), Roxanne (Nelson), The Pledge (Fraser Canyon), Battlestar Galactica (Kamloops), The Twilight Saga, Smallville, and Supernatural (Greater Vancouver).
Spectator Sports and Sport Tourism
Spectator sports and the growing field of sport tourism also contribute significantly to the economy and have become a major part of the tourism industry. According to the Canadian Sport Tourism Alliance (2013), sport tourism is any activity in which people are attracted to a particular location to attend a sport-related event as either a:
Participant
Spectator
Visitor to sport attractions or delegate of sports sector meetings
In 2012, the sport tourism industry in Canada surpassed $5 billion in spending. The domestic market is the largest source of sport tourists, accounting for 84% of all spending, followed by overseas markets (10.8%) and US visitors (5.3% of sport tourism revenues) (Canadian Sport Tourism Alliance, 2014).
In British Columbia, sport tourism is supported through the Ministry of Community, Sport and Cultural Development, which invests in event hosting and the ViaSport program (formerly known as Hosting BC). Building on the success of the 2010 Olympic and Paralympic Winter Games, the program has a goal to maintain BC's profile and reputation as an exceptional major event host. One success story is Kamloops, dubbed the Tournament Capital of Canada, which has made sport tourism a central component of its economy and welcomes over one million visitors to its tournament centre facility each year. And since 1977, the BC Winter and Summer Games have moved around the province, drawing attendees and creating volunteer opportunities for up to 3,200 community members.
Gaming
According to the Canadian Gaming Association, gaming is one of the largest entertainment industries in Canada. It has larger revenues than those generated by magazines and book sales, drinking establishments, spectator sports, movie theatres, and performing arts combined (Canadian Gaming Association, 2011).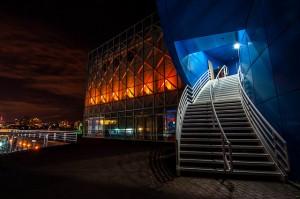 In 2011, the association released an economic impact study stating that legalized gaming had nearly tripled in size since 1995, from $6.4 billion to about $15.1 billion.
According to the BC Lottery Corporation, in 2013, the BC gaming industry was made up of:
17 casino facilities
two main horse racetracks
approximately 4,050 lottery outlets (retailers)
28 bingo halls including 18 bingo halls with slot machines (community gaming centres, or CGCs)
Gaming at these facilities and online generated $1.175 billion in net tax revenue to the province of BC, which was reinvested into the heath care system and distributed to communities through a series of grants (BC Lottery Corporation, 2013).
The provincial industry has grown annually since 2006, except in 2010 (slight decrease of about $15 million). The majority of growth was accounted for by the redevelopment/expansion of existing casinos and the introduction of a number of CGCs (Canadian Gaming Association, 2011).
Agritourism, Culinary Tourism, and Wine Tourism
Let's now have a closer look at the world of farms, food, and wine in the entertainment and tourism industries.
Agritourism
The Canadian Farm Business Management Council defines agritourism as "travel that combines rural settings with products of agricultural operations within a tourism experience that is paid for by visitors" (SOTC, 2011). In other words, rural and natural environments are mixed with agricultural and tourism products and services.
Agritourism products and services can be categorized into three themes:
Fixed attractions such as historic farms, living farms, museums, food processing facilities, and natural areas
Events based on an agricultural theme such as conferences, rodeos, agricultural fairs, and food festivals
Services such as accommodations (B&Bs), tours, retailing (farm produce and products), and activities (fishing, hiking, etc.) that incorporate agricultural products and/or experiences
At a time when farmers are facing increasing costs and the local food movement is growing in popularity, agritourism presents a great opportunity to use farm resources to create experiences for visitors, whether they be for entertainment, education, or as venues for business/meeting events. In BC, examples of agritourism businesses are Salt Spring Island Cheese, Okanagan Lavender Herb Farm near Kelowna, and Amusé Bistro in the Cowichan Valley, where a local monk and mushroom expert forages for local fungi (HelloBC, 2014).
The three primary agricultural regions in BC are:
The Fraser Valley (outside of Vancouver)
The Cowichan Valley (on Vancouver Island)
The Okanagan Valley (in the southern central part of BC)
A number of self-guided circle tours and other experiences are available in these and other areas, including annual festivals and events, such as the Pemberton Slow Food Cycle Sunday, profiled in the Spotlight On below.
Culinary Tourism
Culinary tourism refers to "any tourism experience in which one learns about, appreciates, and/or consumes food and drink that reflects the local, regional, or national cuisine, heritage, culture, tradition, or culinary techniques" (Ontario Culinary Tourism Alliance, 2013). The United Nations World Tourism Organization has noted that food tourism is a dynamic and growing segment, and that over one-third of tourism expenditures relate to food (UNWTO, 2012).
Culinary tourism in Canada began to gain traction as a niche in 2002 when the Canadian Tourism Commission highlighted it within the cultural tourism market, and according to a Ryerson University study, the average culinary tourist spends twice the amount of a generic tourist (Grishkewich, 2012).
While an emerging and potentially lucrative market, there is much more to learn about culinary tourists to BC, and Canada. To date more research has profiled an additional sub-segment of culinary tourism, wine tourism, which we'll explore next.
Wine Tourism
The North American Industrial Classification System (NAICS) defines wine tourism as the "tasting, consumption, or purchase of wine, often at or near the source, such as wineries." It also includes an educational aspect and festivals focusing on the production of wine (Agriculture and Agri-food Canada, 2014).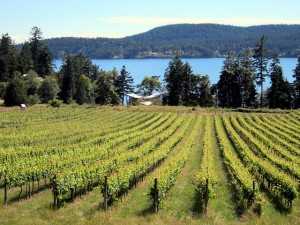 There are more than 200 wineries in BC, ranging from small family-run vineyards to large estate operations. In 2011, BC's wine industry generated $1.43 billion in business revenue, and either directly or indirectly supported over 10,000 full-time jobs (Frank, Rimerman + Co, 2013).
Specific to tourism, wineries across BC attracted over 800,000 visitors in 2011, generating $1.63 million, more than 10% of total provincial wine revenues. Wine tourism accounted for over 2,000 wine-related jobs that year, approximately 20% of total wine industry jobs (Frank, Rimmerman + Co, 2013).
According to the 2006 Travel Activities and Motivations Survey (TAMS), 3.3 million Canadians and 30 million Americans participated in wine tourism in 2004/2005, with BC receiving 45% of the Canadian visitors, and just over 9% of the American guests. These visitors earned 40% higher incomes than generic visitors, were well-educated, evenly split between men and women, and represented a slightly older demographic (Destination BC, 2009).
While more recent data is not currently available on this still-developing sector, industry experts agree that agritourism, culinary tourism, and wine tourism will continue to attract lucrative visitors and play a growing role in BC's tourism economy.
Trends and Issues
So far in this chapter, we've looked at entertainment experiences from wine to gambling, from farm-fresh foods to museums and galleries, and at many things in between. But the entertainment sector doesn't exist in a perfect world. Now let's examine some of the trends and issues in the sector today. Festivals, events, and other entertainment experiences can have significant positive, and negative, impacts on communities and guests.
Impacts of Entertainment
Each type of festival, event, or attraction will have an impact on the host community and guests. Table 6.2 lists some of the positive impacts that can be built upon and celebrated. It also lists some of the potential negative impacts event coordinators should strive to limit.
Table 6.2: Positive and negative impacts of entertainment activities (festivals, events, attractions) on the guest and host communities
[Skip Table]
Type of Impact
Positive Impacts
Negative Impacts
Social and Cultural

Shared experience
Revitalizing traditions
Building community pride
Assisting community groups
Expanding cultural perspectives

Community alienation
Negative community image
Bad behaviour
Substance abuse or addiction
Social dislocation

Physical and Environmental

Increasing environmental awareness
Ensuring infrastructure legacy
Improved transport/communications
Urban transformation and renewal

Environmental damage
Pollution
Destruction of heritage
Noise disturbance
Traffic congestion

Political

International prestige
Improved profile
Promotion of investment in the host community
Social cohesion
Development of event/administrative skills

Risk of event failure
Misallocation of funds
Lack of accountability
Propaganda purposes
Loss of ownership and control
Legitimization of political ideology

Tourist and Economic

Destination promotion
Increased tourist visits
Extended length of visitor stay
Higher economic yield
Increased tax revenue
Permanent and temporary job creation

Community resistance to tourism
Loss of authenticity
Damage to reputation
Exploitation
Inflated prices
Opportunity costs
Technology
The role of technology is shifting the guest experience from the physical to the virtual. Online gambling, virtual exhibits, and live streaming animal habitat cams are just a few of the new ways that visitors can be entertained, often without having to visit the destination. As this type of experience continues to thrive, the sector must constantly adapt to capture revenues and attention.
Conclusion
Across Canada and within BC the range of activities to entertain and delight travellers runs from authentic explorations of cultural phenomena to pure amusement. Those working in the entertainment tourism sector know that providing a friendly, welcoming experience is a key component in sustaining any tourism destination. Whether through festivals, events, attractions, or new virtual components, the tourism industry relies on entertainment to complete packages and ensure guests, whether business or leisure travellers, increase their spending and enjoyment.
Thus far we've explored the key sectors of transportation, accommodation, food and beverage, and recreation and entertainment. The final sector, travel services, brings these all together, and is explored in more detail in Chapter 7.
References
Agriculture and Agri-Food Canada. (2014). The Canadian wine industry. Retrieved from www.agr.gc.ca/eng/industry-markets-and-trade/statistics-and-market-information/by-product-sector/processed-food-and-beverages/the-canadian-wine-industry/?id=1172244915663
Botanic Gardens Conservation International. (2014). Welcome to BGCI Canada. Retrieved from www.bgci.org/canada
British Columbia Lottery Corporation. (2014). BCLC 2013-14 annual report. Retrieved from http://issuu.com/bclc-onlinelibrary/docs/bclc_2013-14_annual_report?e=1760950/8584471
Business Events Industry Coalition of Canada. (2014). Business events are big business. Retrieved from http://beicc.com/ceis/
Calgary Zoo. (2013). Calgary Zoo 2013 annual report. [PDF] Retrieved from www.calgaryzoo.com/sites/default/files/pdf/2013-CGYZoo-AnnualReport_WEB.pdf
CAMDO. (2014). Canadian Art Museum Directors Organization blog. Retrieved from www.camdo.ca/blog/?page_id=458
Canada's Accredited Zoos and Aquariums. (2014). About us. Retrieved from www.caza.ca
Canadensis.(2014). FAQ. Retrieved from www.canadensisgarden.ca/f-a-q/
Canadian Gaming Association. (2011, October 19). Canadian gaming industry matures into one of the largest entertainment industries in the country. Retrieved from www.canadiangaming.ca/news-a-articles/95-canadian-gaming-industry-matures-into-one-of-the-largest-entertainment-industries-in-the-country-the-cgas-economic-impact-study-finds.html
Canadian Sport Tourism Alliance. (2013). Value of sport tourism. Retrieved from www.canadiansporttourism.com/value-sport-tourism.html
Canadian Sport Tourism Alliance. (2014). Sport tourism: Full steam ahead! Retrieved from http://canadiansporttourism.com/news/sport-tourism-full-steam-ahead.html
Canadian Tourism Commission. (1998). Canada's tourist attractions: A statistical snapshot 1995-96.
Colston, K. (2014, April 24). Non-traditional event venues – Endless entertainment. Retrieved from http://helloendless.com/non-traditional-event-venues/
Destination BC. (2009, October). Wine tourism insight. [PDF] Retrieved from www.destinationbc.ca/getattachment/Research/Research-by-Activity/Land-based/Wine_Sector_Profile.pdf.aspx
Enigma Research Consultants. (2009). The economic impact of Canada's largest events and festivals [PDF]. Retrieved from http://fame-feem.ca/wp-content/themes/sands/downloads/2009%20Economic%20Impact%20of%20Canada's%20Largest%20Festivals%20and%20Events.pdf
Frank, Rimerman + Co. LLP. (2013). The economic impact of the wine and grape industry in Canada 2011. [PDF] Retrieved from http://engage.gov.bc.ca/liquorpolicyreview/files/2013/11/Canadian-Vintners-Association.pdf
Getz, D. (1997). Event management and event tourism. New York, NY: Cognizant Communications, p.6.
Goldblatt, J. (2001). The international dictionary of event management (2nd ed.). New York, NY: John Wiley & Sons, p. 78.
Government of Canada. (2014a). Funds awarded – Major events. Retrieved from www.pch.gc.ca/eng/1389635366164
Government of Canada. (2014b). Survey of heritage institutions: 2011. [PDF] Canadian Heritage. Retrieved from
www.pch.gc.ca/DAMAssetPub/DAM-verEval-audEval/STAGING/texte-text/2011_Heritage_Institutions_1414680089816_eng.pdf?WT.contentAuthority=6.0
Government of Canada. (2014c). Performing arts, operating statistics. Retrieved from www.statcan.gc.ca/tables-tableaux/sum-som/l01/cst01/arts73a-eng.htm
Government of Canada. (2014d). Amusement and recreation, summary statistics. Retrieved from www.statcan.gc.ca/tables-tableaux/sum-som/l01/cst01/arts60a-eng.htm
Grishkewich, Cheryl. (2012, January 12). Culinary tourists: Recipe for economic development success. Retrieved from: https://ontarioculinary.com/cheryls-tasty-tid-bits/
HelloBC. (2014, October 20). Down on the farm: Agritourism in BC. Retrieved from http://travelmedia.hellobc.com/stories/down-on-the-farm–agritourism-in-bc.aspx
LinkBC. (2012). Cultural & heritage tourism: A handbook for community champions. [PDF] Retrieved from www.linkbc.ca/siteFiles/85/files/CHT_WEB.pdf
Motion Picture Association – Canada. (2013). Issues and positions. [PDF] Retrieved from www.mpa-canada.org/wp-content/uploads/2014/03/MPA-Canada_Nordicity-Report_July-2013_English.pdf
Ontario Culinary Tourism Alliance. (2013). Culinary tourism: A definition. Retrieved from: https://ontarioculinary.com/resources/culinary-tourism-101/
Pacific National Exhibition. (n.d.). About us. Retrieved from http://www.pne.ca/aboutus/index.html
PETA – People for the Ethical Treatment of Animals. (2014). Our views. Retrieved from www.peta.org/about-peta/why-peta/zoos/#ixzz3LiYfeI6C)
Society of Incentive Travel Excellence. (2014). History. Retrieved from www.siteglobal.com/p/cm/ld/fid=109
SOTC – Southwest Ontario Tourism Corporation. (2011). What is agritourism? Retrieved from www.osw-agritourismtoolkit.com/Agribusiness/What-is-Agritourism
Swarbrooke, J. (2002). The development & management of visitor attractions, 2nd ed. Oxford, UK: Butterworth Heinemann.
Toronto Zoo. (2010). Toronto Zoo 2010 annual report [PDF]. Retrieved from www.torontozoo.com/pdfs/Toronto%20Zoo%202010%20Annual%20Report.pdf
United Nations World Tourism Organization. (2012). Global report on food tourism. Retrieved from www.silkroad.unwto.org/publication/unwto-am-report-vol-4-global-report-food-tourism
Vancouver Aquarium. (2013). Vancouver Aquarium annual report 2013 [PDF]. Retrieved from: www.vanaqua.org/annualreport2013/assets/dist/pdfs/annualreport2013.pdf
Wald, C. (2014, November). Is the future of zoos no zoos at all? The Atlantic. Retrieved from  www.theatlantic.com/technology/archive/2014/11/is-the-future-of-zoos-no-zoos-at-all/383070/
Attributions
Figure 6.1 Labyrinth of Light by Tavis Ford is used under a CC-BY 2.0 license.
Figure 6.2  Cornucopia :: Whistler's Celebration of Wine & Food by Shinsuke Ikegame is used under a CC-BY 2.0 license.
Figure 6.3 Pan Pacific Vancouver and the Vancouver Convention Center by Pan Pacific is used under a CC-BY 2.0 license.
Figure 6.4 Pioneer by J Scott is used under a CC-BY-SA 2.0 license.
Figure 6.5 yoshiko by Raul Pacheco-Vega is used under a CC-BY-NC-ND 2.0 license.
Figure 6.6 Swingers and Spinners | The PNE Fairgrounds by Rikki/Julius Reque is used under a CC-BY-NC-SA 2.0 license.
Figure 6.7 Edgewater Casino by colink is used under a CC-BY-SA 2.0 license.
Figure 6.8 Saturna Vineyards by David Stanley is used under a CC-BY 2.0 license.