Chapter 9. Customer Service
Ray Freeman and Kelley Glazer
Explain the importance of customer service
Describe the characteristics of exceptional customer service and its benefits
Explain how the quality of customer service differentiates a destination
Describe how to recover from service failure
Explain how social media impacts customer service delivery
Overview
In the tourism and hospitality industry, the success or failure of our businesses and destinations depends on service. Some, however, deliver consistently higher levels of customer service. Why and how are they able to do this? This chapter will try to answer these questions as we explore the fundamentals of customer service in the context of a competitive global tourism environment.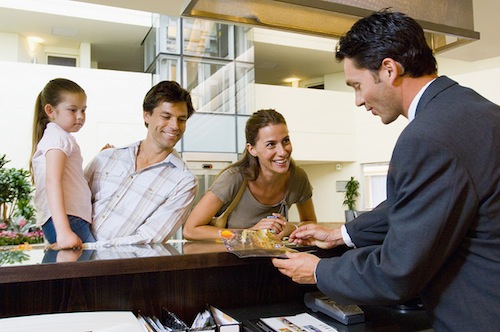 Customer Service as Part of BC's Tourism Marketing Plan
Many credit Expo 86, and the training that began the previous year under the SuperHost banner, with bringing this important topic to the forefront of BC's tourism industry.
Take a Closer Look: The SuperNews
Back in the days of Expo 86, it seemed everyone in the industry had a vested interest in improving their customer service skills. Take a look at the first edition of the SuperNews, a newsletter for industry professionals that shared the highlights of training received by taxi drivers and at local colleges, and offered name tags for people to encourage customers to "Expect the Most: SuperHost." Read a copy of the SuperNews [PDF]: www.worldhosttraining.com/documents/SuperNews_Vol1_No1.pdf
Customer service remains an integral part of delivering on BC's tourism marketing promises to our guests. Destination BC recently launched its Remarkable Experiences program, intended to differentiate the province as a destination in a global market filled with competitors. Successful execution of this strategy will depend on how well employers and their staff provide quality customer service, focusing on the importance of the "human element" in the visitor experience (Destination BC, 2014). And across the country, the Canadian Tourism Commission (CTC) is encouraging the development of Canadian Signature Experiences, made all the more memorable because of the high-quality guest interactions they emphasize (Canadian Tourism Commission, n.d.).
A Key Issue for Employers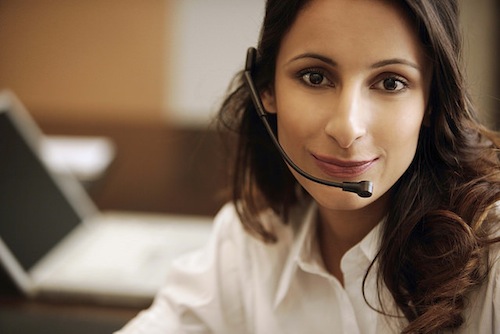 In a 2010 Tourism Vancouver Island training and education needs assessment survey, employers and managers indicated that customer service skills were one of the most significant issues (Tourism Vancouver Island, 2010). Employers and human resources managers were most concerned with employee skills and training related to personal development, tourism/hospitality knowledge, computer and communication skills, leadership/management skills, and customer service skills and attitudes.
A similar finding emerged from a 2014 LinkBC roundtable discussion held between tourism and hospitality educators and industry professionals. One of the main topics raised by employers was the need for new tourism professionals to learn customer service skills and to continue to hone these over time. In all groups, across all sectors, many students and graduates were found lacking in these skills (LinkBC, 2014).
For this reason, an entire chapter has been dedicated to exploring customer service issues, including quality of customer service, key challenges and benefits to employers and employees, the concept of customer orientation, and ways to recover when service interactions go wrong.
Quality of Customer Service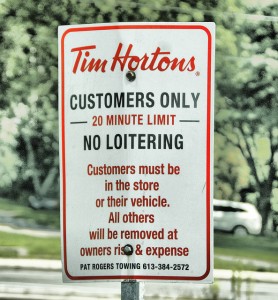 Quality customer service is an experience of feeling valued or heard. Sometimes it's an intangible component of why a guest may prefer one tourism or hospitality provider over another. There is something about quality customer service that you often can't put your finger on — but you know it's there. And it's a critical factor for tourism success, both as a means of satisfying ever-increasing customer expectations, and as a way to achieve business profitability (Erdly & Kesterson-Townes, 2002).
In 2012, Cornell Hospitality presented a report from PKF Hospitality Research that showed guest satisfaction is heavily influenced by service factors such as employee attitude and the pacing and order of services provided. It found that the greater the client satisfaction, the higher the revenues for a given hospitality business, and that service plays a far greater role than price and location in the guest-purchase decision (Cornell Hospitality Research, 2012).
Training is critical to ensuring quality service and meeting these objectives (Brown et al., 2009). On a global scale, Canada ranks high in human resources capabilities. Unfortunately, due to the seasonal nature of many tourism and hospitality positions, and limited access to affordable and accessible training, the industry isn't always able to take advantage of this position (Blanke & Chiesa, 2009), as it can be difficult to attract, train, and retain reliable and qualified staff year-round.
Spotlight On: The Canadian Tourism Human Resources Council 
In Canada, the Canadian Tourism Human Resources Commission (CTHRC) offers the national emerit training program. Certification from emerit recognizes an individual's competence in his or her occupation as measured against the National Occupational Standards. Professional certification is available for dozens of frontline and supervisory occupations, providing a marketable credential for those just starting out in the tourism industry and for seasoned veterans. For  more information, visit the Canadian Tourism Human Resources Commission: http://emerit.ca/home
The concept of total quality (TQ) refers to an approach by businesses to integrate all employees, from management to front-level, in a process of continuous learning, with a goal of increasing customer satisfaction. It involves examining all encounters and points of interaction with guests to identify points of improvement. Total quality management (TQM) in tourism and hospitality is a process where service expectations are created by the entire team, with a collaborative approach between management and employees (Kapiki, 2012).
Key Challenges and Benefits to Employers
Many employers struggle to justify the time and expense associated with training, particularly in a seasonal workplace or environment with high staff turnover (Saunders, 2009). In fact, many of the benefits of training are intangible and therefore difficult to measure, although there is evidence that the return-on-investment of training is quite high. For example, employee competence and job satisfaction are not always easily assessed, but can improve productivity and organizational profitability.
Take a Closer Look: World Travel and Tourism Council Global Talent Trends and Issues Report
The World Travel and Tourism Council's report on trends in tourism employment speaks to the importance of hiring and training service tourism and travel staff who can deliver quality experiences as part of the tourism supply chain. It lists a strong customer service base as the top requirement for staff in tourism and hospitality businesses. To read the report, visit Global Talent Trends and Issues for the Travel and Tourism Sector [PDF]: http://www.wttc.org/-/media/382bb1e90c374262bc951226a6618201.ashx
Employers do need to understand the positive impacts of training on their bottom line. Key benefits may include improved employee attraction/recruitment, retention, engagement, and innovation. Saunders (2009) suggests that to be most effective, training should be oriented to develop employee potential versus addressing deficiencies.
Benefits to Employees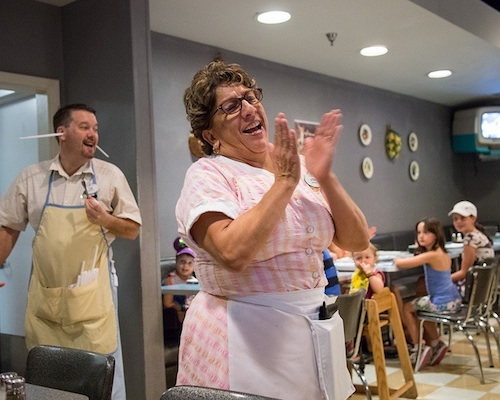 Customer service training provides employees with a foundation for effective service delivery. Potential benefits of this training may include improved skills and attitudes; better communication skills; better understanding of workplace practices; increased morale, confidence, self-satisfaction, and work satisfaction; increased participation; greater job/career advancement potential; greater interest in and willingness to participate in further training; and more independence (Grey, 2006).
As employees acquire certifications and credentials, and these are recognized by employers, both groups benefit. Employees have a tangible way of demonstrating mastery of service knowledge and skills, and employers have tools to assist with the recruitment and screening of potential staff.
Spotlight On: WorldHost Training Services
WorldHost Training Services, a division of Destination BC, offers internationally recognized training solutions to meet the needs of the tourism industry. A variety of customer training products are available, from self-directed online courses to customized training programs. Recently, WorldHost Training Services introduced a series of online courses entitled Remarkable Service in the Age of Social Media. For more information, visit World Host Training: www.WorldHostTraining.com
According to Kim (2008), customer-oriented interactions between consumers and tourism employees influence the quality of the tourism experience. Let's take a closer look at the concept of customer orientation and what this means in today's tourism businesses.
Customer Orientation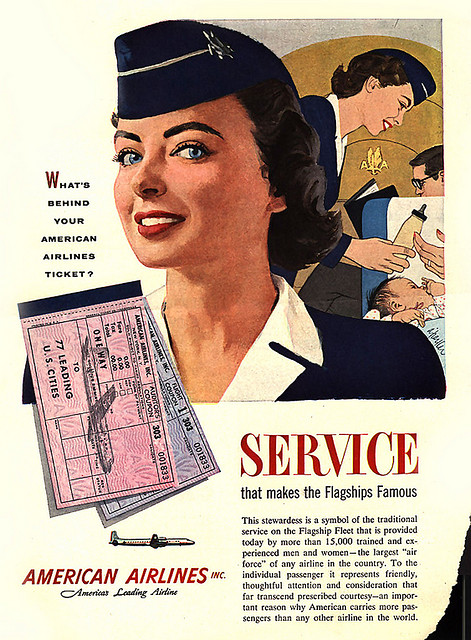 Kim defines customer orientation "as the set of activities, behaviours, and beliefs that place high priority on customers' interests and continuously create superior customer value" (2008, p. 195). Even when employees have positive attributes, it may not be enough to ensure positive customer engagements unless they are specifically trained toward customer orientation (Kim, 2008).
Spotlight On: WorldHost Hall of Fame 
The WorldHost Customer Service Award is presented at the annual British Columbia Tourism Industry Conference to an individual who exemplifies going the "extra mile." Read the inspiring stories of those who have demonstrated leadership, professionalism, and a service approach that has made them recipients of this prestigious distinction: WorldHost Hall of Fame: www.worldhosttraining.com/halloffame/
Customer Service and Competition: The Customer-Oriented Organization
According to Masberg and colleagues, "to the customer, only service may distinguish a business from its competition" (Masberg, Chase, & Madlem, 2003, p. 19). While specific customer service jobs require different skills, building an overall customer-oriented organization may better meet customer expectations. One way to ensure quality service may be to encourage tourism and hospitality professionals to acquire industry certifications. Businesses can also choose to implement tools to determine customer satisfactions levels, such as the SERVQUAL technique that compares customer perceptions of quality against customer expectations (Morrison, 2010). Under the SERVQUAL model, the five dimensions of service are:
Reliability: where the quality and level of service is consistent
Assurance: knowledge and courtesy of staff and their ability to convey trust and confidence
Tangibles: the organization's physical facilities, equipment, and appearance of staff
Empathy: the degree of caring, individualized attention that the organization's staff provide to its customers
Responsiveness: the willingness of staff to help customers and provide prompt service
You can remember these five dimensions by using the acronym RATER. When these dimensions are consistently met, a company is well on its way to becoming customer oriented.
Spotlight On: Service Skills Australia
Service Skills Australia (SSA) supports skills and workforce development in the service industries. These include retail and wholesale, sport, fitness, community recreation, outdoor recreation, travel, tourism, meetings and events, accommodation, restaurants and catering, holiday parks and resorts, hairdressing, beauty, floristry, community pharmacy, and funeral services. SSA is a not-for-profit, independent organization and one of 11 Industry Skills Councils funded by the Department of Industry to support skills development for Australian industries (Service Skills Australia, 2015). For more information, visit Service Skills Australia: www.serviceskills.com.au
So far we've explored the reasons good customer service is critical to our industry. And with the acronym RATER, we now understand the basics of what a customer might expect from an organization. Together, these concepts can form part of a customer relationship management (CRM) strategy for tourism and hospitality businesses. CRMs are tools used by businesses to select customers and maintain relationships with them to increase their lifetime value to the business.
There are a number of points in time where this relationship is maintained. For example:
The first time potential guests visit a website and leave their email address to receive more information
The moment a reservation is made and the company captures their personal details
The in-person service encounters from the front desk to the parking lot
Welcome notes, personalized menus, friendly hellos, and other touches throughout the interaction
Background messages including clean facilities and equipment in good repair, pleasant decor and ambiance (flowers, etc.)
Follow-up communications like a newsletter
Further interactions on social media
All of these touch points are opportunities to maintain strong relationships with customers and to increase the likelihood of positive word of mouth sharing.
Let's take a closer look at one tool that tourism and hospitality businesses are increasingly using as part of their CRM strategies: rewarding customer loyalty.
Loyalty and Customer Relationships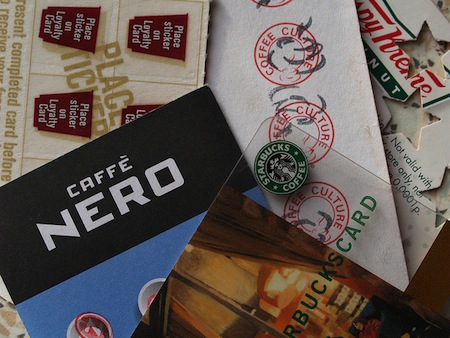 With competition between tourism destinations and businesses continuing to grow, organizations are increasingly focusing on retaining existing customers, which is often less expensive than attracting new ones. This focus forces tourism businesses to look at the customer relationship over the long term, or the customer lifetime value (CLV) cycle, rather than at single transactions only.
It has been proven that it is much less expensive for a company to retain an existing customer than acquire a new one (Beaujean, Davidson & Madge, 2006). Ultimately, successful organizations will strive to build a base of loyal customers who will provide repeat business and may influence other potential customers. Building positive relationships with loyal customers requires planning and diligence for all customer touch points. This may include (Lovelock & Wirtz, 2007):
Managing service encounters: training staff to provide personal service to customers
Providing customer incentives: inducing customers to frequent the business
Providing special service options: offering enhanced services or extra offerings to loyal customers
Developing pricing strategies to encourage long-term use: offering repeat customers special prices or rates
Maintaining a customer database: keeping an up-to-date set of records on customer purchase history, preferences, demographics, and so on.
Communicating with customers: reaching individual customers through direct or specialized media, using non-mass media approaches
Loyalty programs pull together several of these elements to help a business identify, maintain contact with, and reward frequent customers.
Examples of Outstanding Service
If one uses the definition of quality in service as "meeting or exceeding customer expectations" (Kapiki, 2012), then the following examples certainly fit the description. These embody a concept known as a moment of truth (Beaujean, Davidson & Madge, 2006) when a customer's interaction with a front-line employee makes a critical difference in his or her perception of that company or destination. The characteristics of employees that are best able to create these moments include self-empowerment and self-regulation, a positive outlook, awareness of their feelings and the feelings of others, and the ability to curb fear and anxiety while being able to access a desire to help others. These past winners of the WorldHost customer service award demonstrate this concept in action (WorldHost, n.d.):
Tamara Turcotte of the Sidney Airport Travelodge was nominated after she came into work on her day off after hearing that hundreds of travellers had been stranded after a bomb threat led to the cancellation of ferry trips from nearby Swartz Bay. Reporting for duty, she helped coordinate accommodations for these travellers, looking beyond the hotel (which was full) to the homes of coworkers and friends. Her compassion and swift actions helped turn a negative experience for these guests into a moment of truth about visiting British Columbia.
Agazzi Abbay received word that JetsGo, a small airline and his employer, had suddenly gone out of business, and he was out of a job. Concerned for the passengers that would be stranded by this abrupt end for the airline, he went to the airport to give them the opportunity to share their frustration. Even though he was unable to help their situation, he was able to demonstrate empathy and provide a listening ear as the only former JetsGo employee available across Canada.
Andrea Chan, a guest services supervisor at the Holiday Inn and Suites in Vancouver, received a call from a hotel guest who said she was ill. Concerned because the caller sounded disoriented, Andrea recommended a visit to the hospital. To be sure her guest was safe, Andrea accompanied her to the emergency room and stayed with her until her health and safety were assured — working well beyond the hours of her shift, and returning home the next morning. By treating every guest like family, Andrea created a lasting impression about Holiday Inn and its customer service values.
Of course, it's not possible for every customer encounter to be positive. Let's look at what happens when a customer encounter does not go well, and what can be done about it.
Recovery from Service Failures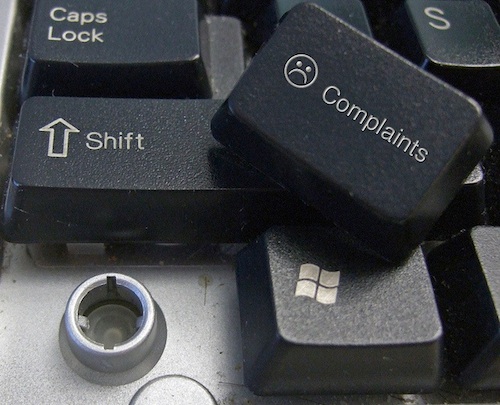 If a business fails to meet customer expectations, there's a risk the customer will tell others about it, often through social media networks. An on-location problem that turns into an online complaint, going from private to public, can become far more damaging to business than the original issue. To avoid any problem from escalating, organizations and staff must work hard to resolve issues before the customer walks out the door — or pulls out a smartphone to make an online posting.
Of course, it's not always possible to resolve issues on the spot. A customer's expectations may go beyond the service the business is able to provide, or staff might not be authorized by management to provide the means necessary to resolve the complaint. In these cases, staff must still step up as service professionals, realizing that the actions they take when faced with a complaint can have a significant impact.
Online complaints highlight this point; reviewers are often more upset about how a problem was handled than about the problem itself. As well, potential guests who read online complaints are looking for reassurance that the same thing won't happen to them. If they don't find it, they may dismiss the business as an option and move on. How a business handles complaints, face-to-face and online, is critical to ensuring successful recovery from service failures.
Service recovery occurs when a customer service professional takes action that results in the customer being satisfied after a service failure has occurred. Often service failures are not the fault of front-line staff, and at times, may not even be the fault of the business. Failure may be the result of an error made by another employee, by the guest him- or herself, or by a technical error. Regardless of where the problem originated, when customers bring it to the attention of the staff, they have certain expectations for resolution.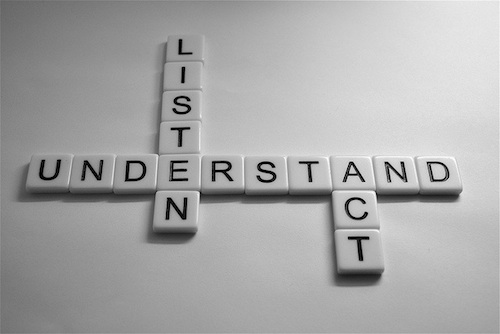 Disappointed customers often want:
An empathetic ear. Sometimes they simply want to vent. They want to know that the employee or manager is listening and cares.
An apology. In some cases a sincere apology is enough.
A solution. Typically customers bring issues to the attention of staff because they want them fixed.
Compensation. Upset customers are looking for compensation, but not always.
Follow-up. For some people, it's important to know that their concerns are brought to the attention of management and are fixed for future customers.
Reassurance. Customers want to know they're in good hands.
Skilled service recovery is especially important in the age of social media. Customers who are active on social networks are likely to be equally vocal about their satisfaction with service recovery when a problem is expertly handled as they are with their displeasure when they are disappointed with service (WorldHost Training Services, 2013).
While service recovery is a critical skill, all tourism and hospitality professionals should approach each encounter with the goal of providing remarkable service. The next section explores how this is accomplished.
Exceeding Expectations with Remarkable Service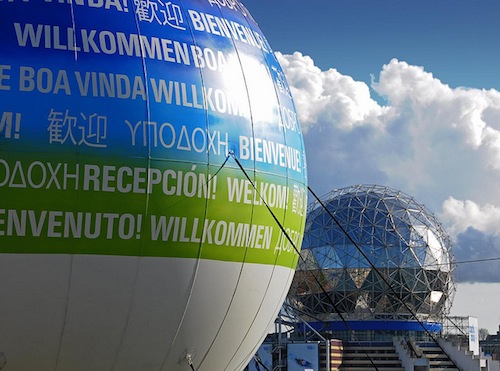 We've discussed the basic ingredients of meeting customer expectations. However, for a business to be successful, it's important to not only meet, but exceed, expectations. Remarkable service doesn't necessarily require a great deal of cost, time, or resources. Often it's the little details, the special attention from employees and the personalized touches that people remember most. There is no formula for remarkable service. It will depend on the type of customers, the nature of their visit, and the things they value. Finding ways to provide remarkable service requires support from management, keen observation skills, and a willingness to "go the extra mile" (Destination BC, 2013).
Providing good service is about understanding, recognizing, and anticipating the needs of customers and working hard to meet or exceed them. The core service essentials are also simple: make eye contact, smile, greet warmly, and use the customer's name. These simple actions tell customers that your organization values them and is eager to help. In order to exceed expectations, your organization must be on the alert for opportunities to provide remarkable service (WorldHost Training Services, 2013).
The Role of Service and Social Media in Customer Satisfaction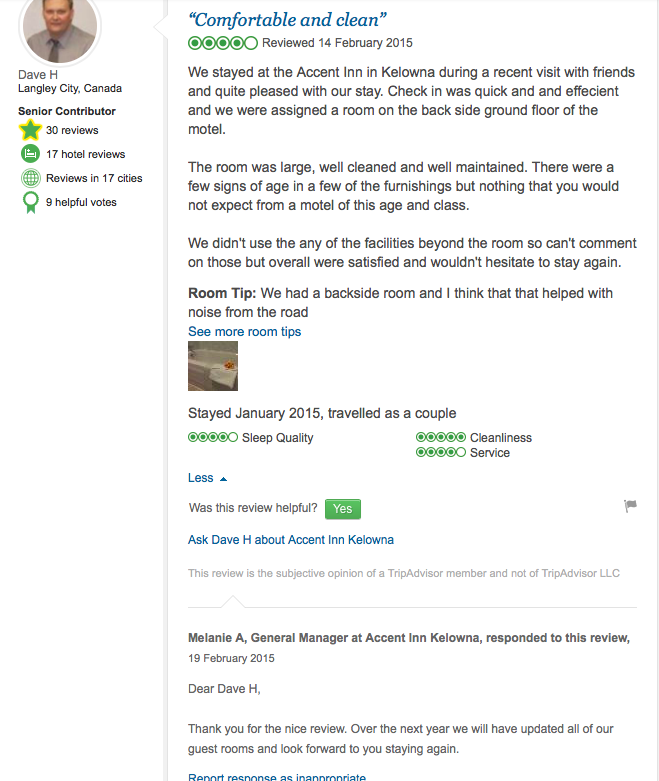 While the basics of great service haven't changed, social media and networking have raised the stakes in the service industry. The cost of a negative experience is higher — but so is the value of a positive experience. In fact, the opportunities of social media reviews and ratings far outweigh the risks.
Businesses that take time to "listen" to social media are going to be more successful at leveraging the power of online interactions. These companies effectively read review sites such as TripAdvisor, Yelp, and others and respond to guest comments both good and bad.
Many factors contribute to how people rate businesses, including value, quality, and convenience. More than anything, however, service influences customer impressions. Whereas a lapse in quality or convenience can be overcome with excellent service, it is especially challenging to overcome the effects of bad service.
Take a Closer Look: Remarkable Service in the Age of Social Media
This WorldHost Training Services video introduces the concept of remarkable service and what it means for the industry today: Remarkable Service – Social Media Administrators: https://www.youtube.com/watch?v=2q471_ano2E&feature=em-share_video_user
Now that we have a deeper understanding of the fundamentals of customer service, maintaining positive relationships with our guests and aiming to exceed their expectations, let's look at some organizations that support the training and development of the industry.
Tourism and Hospitality Human Resource Support
A number of organizations support the training, development, and credentialling of tourism and hospitality professionals at both the national and provincial level.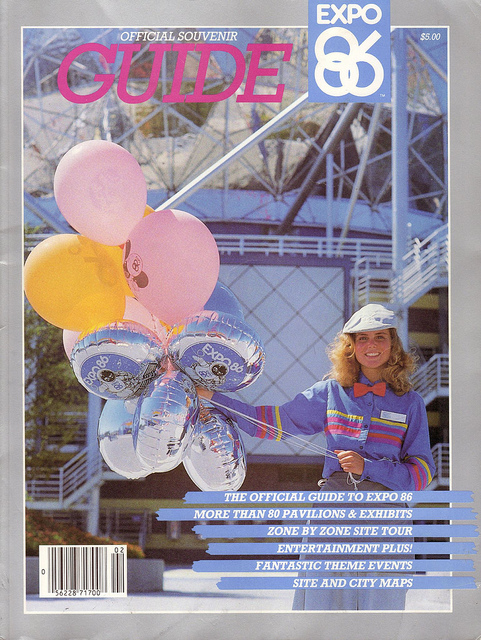 Human Resource Councils
At the national level, the Canadian Tourism Human Resource Council (CTHRC), a national sector council, is responsible for best practice research, training, and other professional development support on behalf of the 174,000 tourism businesses and the 1.75 million people employed in tourism-related occupations across the country. Provincially, the organization go2HR serves to educate employers on attracting, training, and retaining employees, as well as hosts a tourism job board to match prospective employees with job options in tourism around the province.
Training Providers
Throughout this textbook, you'll see examples of not-for-profit industry associations providing training and certification for industry professionals. For example, the former Canadian Institute of Travel Counsellors (CITC) is now hosted by the Association of Canadian Travel Agents and continues to offer a full-time and distance program to train for the occupation of Certified Travel Counsellor. Closer to home, WorldHost Training Services, a division of Destination BC, offers world-class customer service training.
Educational Institutions
British Columbia is home to a number of high-quality public and private colleges and universities that offer tourism-related educational options. Training options include certificates, diplomas, and degrees in adventure tourism, outdoor recreation, hospitality management, and tourism management. Whether students are learning how to manage a restaurant, gaining mountain adventure skills, or exploring the world of outdoor recreation and tourism management, tomorrow's workforce is being prepared by skilled instructors with solid industry experience.
Through these educational opportunities, tourism professionals can earn a range of credentials and certifications that not only boost their confidence, but have proven benefits to employers seeking fresh ideas and potential leaders for their organizations.
Conclusion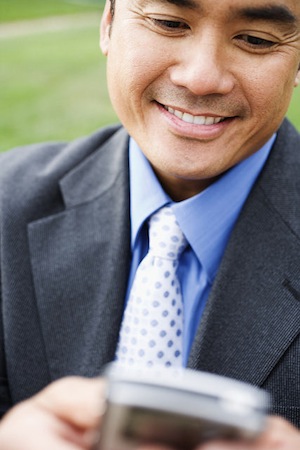 BC tourism and hospitality employers named customer service as the most beneficial training topic in a number of surveys. These skills are integral to customer satisfaction, employee engagement, organizational performance, and a destination's competitive position (Freeman, 2011; Tourism Vancouver Island, 2010).
Employers can either commit to creating a learning organization or undermine their business depending on their investment (or lack thereof) in training. Essentially, employers get out of training what they put into it, often by attracting and retaining better, more motivated employees. Ultimately, this investment results in a better customer experience with improved levels of customer loyalty and organizational profitability. Prudent employees seek employers who value investment in training.
We know there are a variety of ways to ensure quality of service and recover when things go wrong. A key factor of success is understanding that customers want to be listened to — they would like an apology, a solution, at times compensation, and often follow-up and reassurance. And when a complaint is expertly handled, the customer can be converted from a potential social media detractor to a loyal advocate for the business.
From the first wave of training that prepared BC to host Expo 86, to communities and businesses participating in WorldHost workshops today, tourism in our province is only as strong as the front-line employees that deliver experiences to guests.
Another key component in BC's ability to compete as a tourism destination is its reputation for healthy wildlife, wild viewscapes, and pristine resources. Chapter 10 highlights the important role the tourism industry can play in either preserving, or damaging, our natural assets.
Customer lifetime value (CLV): a view of customer relationships that looks at the long-term cycle of customer interactions, rather than at single transactions
Customer orientation: positioning a business or organization so that customer interests and value are the highest priority
Customer relationship management (CRM): a strategy used by businesses to select customers and to maintain relationships with them to increase their lifetime value to the business
Loyalty programs: programs that identify and build databases of frequent customers to promote directly to them, and to reward and provide special services for those frequent customers
Moment of truth: when a customer's interaction with a front-line employee makes a critical difference in his or her perception of that company or destination
Service recovery: what happens when a customer service professional takes actions that result in the customer being satisfied after a service failure has occurred
SERVQUAL: a technique developed to measure service quality
Total quality (TQ): integrating all employees, from management to front-level, in a process of continuous learning, which leads toward increasing customer satisfaction
Total quality management (TQM): a process of setting service goals as a team
Complete the Remarkable – YOU! Checklist for Service Professionals (WorldHost Training Services, 2013). On a scale of 1–5 (with 5 being highest) rate yourself on the following customer service skills. You can use a recent customer interaction or one from a previous service role. Add any other criteria that relate specifically to your position.
| Qualities of a Remarkable Service Professional | Score |
| --- | --- |
| Treat all colleagues with courtesy and respect. | |
| Treat all customers with courtesy and respect. | |
| Create a positive first impression for all customers. | |
| Communicate clearly when sharing directions or information. | |
| Be aware of the impact of voice and body language during communications. | |
| Use open-ended questions to clarify. | |
| Listen in an active and engaged way. | |
| Listen without judgment to gain understanding. | |
| Demonstrate empathy to customers. | |
| Take initiative to deal with challenging situations. | |
| Solve problems effectively. | |
| Speak highly of the organization's products and services on a consistent basis. | |
| Provide positive recognition to customers. | |
| Provide constructive feedback using assertive language. | |
| Look for ways to improve as a customer service professional on an ongoing basis. | |
| Look for ways to provide remarkable, out-of-the-ordinary service on an ongoing basis. | |
2. What are three key benefits of customer service training for employers? What are three benefits to employees?
3. Identify and discuss three ways that tourism and hospitality businesses can maintain a long-term relationship with their guests.
4. What kinds of training and credentials are available to tourism and hospitality professionals? What are some of the benefits to both employees and employers of these credentials?
5. Take a moment to list all of the loyalty programs you belong to (using cards from your wallet or apps on your phone). Next to each, write the following: the reason you joined the program, the benefits you receive from it, and your estimate of the benefits the issuing company receives.
6. Name five instances in which a guest might interact with each of the following types of tourism and hospitality business:
a. A tour operator
b. A hotel
c. An airline
d. A ski resort
7. Choose a tourism business, hotel, or restaurant that has received excellent reviews, and determine which comments can be linked either directly or indirectly to the quality and level of employee training and customer service. Find at least one example of each of the dimensions of RATER.
Case Study: Accent Inn and WorldHost Training Service
Accent Inns is an award-winning, family-owned and operated company based in Victoria with hotels located in Victoria, Richmond, Burnaby, Kelowna, and Kamloops. All Accent Inns have developed a reputation for their quality, reasonable rates, and excellent service. Guest and staff satisfaction are key components of their service culture to treat every guest like family. The team at Accent Inns put great effort into making every customer interaction memorable.
In 2013, Accent Inns committed to incorporating customer service training at each property to be delivered by Accent Inns assistant general managers (AGMs). Core outcomes were to raise the level of service, empower front-line staff with the tools to exceed guest expectations, and strengthen the facilitation and coaching skills of the AGM team. Building on the business's existing training culture and strong corporate values, WorldHost Training Services created a customized half-day program for the AGMs to use in their hotels.
To prepare, the AGMs completed an experiential 1.5-day train-the-trainer session. An emphasis on coaching support and a team facilitation approach led many to gain confidence in this new role. One trainer excelled and was selected as the full-time trainer for Accent Inns. Working with the human resources team from Accent Inns, WorldHost also completed a needs analysis at each property to ensure staff had input into future training. Training continues to be developed and delivered internally.
According to Kathy Gaudry, human resources manager for Accent Inns, "The WorldHost team was fantastic; they worked hard to ensure the training was completely relevant to our employees and our culture. The results were phenomenal — our junior leaders have acquired the skills they need to deliver training locally to their own teams — we couldn't be happier."
Visit the Accent Inns website (www.accentinns.com) and review the information to answer the following questions about their customer service culture:
What kind of experience do you expect by reading the website's information and looking at the pictures? What kind of service do you feel the inns provide?
Visit TripAdvisor (TripAdvisor.com) and look up any of the Accent Inn locations.

Select a review for families. What does the reviewer say about the property? How does Accent Inns respond?
Select a review for solo travellers. What does the reviewer say about the property? How does Accent Inns respond?
Are there any negative reviews? If so, how does Accent Inns respond?

Now that you've reviewed the case study, the website, and TripAdvisor for Accent Inns, use the RATER dimensions to provide examples of how Accent Inns is using the SERVQUAL model.
References
Beaujean, M., J. Davidson, & Madge, S. (2006). The 'moment of truth' in customer service. Retrieved from www.mckinsey.com/insights/organization/the_moment_of_truth_in_customer_service
Blanke, J. & Chiesa, T. (Eds.). (2009). The Travel and tourism competitiveness report: Managing in a time of turbulence. World Economic Forum, Davos, p. 525. Retrieved from: www.weforum.org/reports/global-competitiveness-report-2009-2010
Brown, J., Elliott, S., Christensen-Hughes, J., Lyons, S., Mann, S., & Zdaniuk, A. (2009). Using human resource management (HRM) practices to improve productivity in the Canadian tourism sector. Department of Business, University of Guelph, Canadian Tourism Human Resource Council. Retrieved from
http://cthrc.ca/~/media/Files/CTHRC/Home/research_publications/productivity/HRM_Practices_Improve_ProductivitySept_EN.ashx
Canadian Tourism Commission (CTC). (n.d). Canadian Signature Experiences. Retrieved from http://en-corporate.canada.travel/resources-industry/canadian_signature_experiences
Cornell Hospitality Research. (2012). Summit 2012: Building service excellence for customer satisfaction. Retrieved from www.hotelschool.cornell.edu/research/chr/pubs/roundtableproceedings/roundtable-17003.html
Destination BC. (2013) Remarkable service in the age of social media (video). WorldHost Training Services. Retrieved from www.youtube.com/watch?v=2q471_ano2E&feature=em-share_video_user
Destination BC. (2014) Remarkable experiences program. Retrieved from: http://strategy.destinationbc.ca/how-we-will-win/foster-remarkable-experiences/remarkable-experiences-program/
Erdly, M. & Kesterson-Townes, L. (2002). Experience rules, IBM Business Consulting Services' vision for the hospitality and leisure industry. IBM Business Consulting Services.
Freeman, R. (2011). Vancouver Island and the Sunshine Coast tourism and hospitality sector customer service training and needs assessment report. Nanaimo, BC: Vancouver Island University.
Grey, A. (2006). Upskilling through foundation skills: A literature review. [PDF] Report prepared for the Department of Labour. New Zealand. Retrieved from www.dol.govt.nz/PDFs/upskilling-through-foundation-skills.pdf
Kapiki, S. (2012) Quality management in tourism and hospitality: An exploratory study among tourism stakeholders. Retrieved from www.academia.edu/1160667/Quality_Management_in_Tourism_and_Hospitality_an_Exploratory_Study_among_Tourism_Stakeholders
Kim B. (2008). Mediated effects of customer orientation on customer relationship management performance. International Journal of Hospitality & Tourism Administration, 9(2), 192-218.
LinkBC. (2014). LinkBC roundtable 2014: Dialogue cafe. [PDF] Retrieved from http://linkbc.ca/siteFiles/85/files/2014RoundtableDialogueCafeReport.pdf
Lovelock, C. & Wirtz, J. (2007). Services marketing: People, technology, strategy [PDF] (6th ed.). Upper Saddle River, NJ: Pearson Prentice Hall. Retrieved from http://bschool.nus.edu.sg/Departments/Marketing/Jochen%20papers/sm6coverloyalty.pdf
Masberg, B., Chase, D., & Madlem, M. (2003). A Delphi study of tourism training and education needs in Washington State. Journal of Human Resources in Hospitality & Tourism, 2(2), 1. doi:10.1300/J171v02n02•01.
Morrison, A. M. (2010).  Hospitality & travel marketing (4th ed., International ed.).  Clifton Park, NY: Delmar Cengage Learning.
Saunders, R. (2009). Employer investment in workplace learning [PDF]. Canadian Policy Research Networks. Retrieved from www.ccl-cca.ca/pdfs/WLKC/EmployerTrainingInvestment_FinalSynthesisReport_EN.pdf
Service Skills Australia. (2015). About. Retrieved from www.serviceskills.com.au/about
Tourism Vancouver Island (TAVI). (2010). 2010 Training and needs assessment survey [PDF]. Retrieved from: www.tourismvi.ca/research/pdf/2010-Training-and-Education-Needs-Assessment-Survey.pdf
WorldHost Training Services. (n.d.). WorldHost: Hall of fame. Retrieved from www.worldhosttraining.com/halloffame/
WorldHost Training Services. (2013). Remarkable service in the age of social media. Retrieved from www.worldhosttraining.com/elearning/
Attributions
Figure 9.1 Family Checking In – WorldHost by LinkBC is used under a CC BY-NC-ND 2.0 license.
Figure 9.2 Woman on Headset – WorldHost by LinkBC is used under a CC BY-NC-ND 2.0 license.  
Figure 9.3 huh? by Liz is used under a CC BY-NC 2.0 license.
Figure 9.4 Happy Birthday from Mom by Peter Lee is used under a CC BY-NC 2.0 license.  
Figure 9.5 1954- Service by James Vaughan is used under a CC BY-NC-SA 2.0 license.
Figure 9.6 new currency by Roy is used under a CC BY-NC-SA 2.0 license. 
Figure 9.7 Complaints button by SEO is used under a CC BY SA 2.0 license.  
Figure 9.8 Listen, Understand, Act by Stephen Shorrock is used under a CC BY-NC-SA 2.0 license.
Figure 9.9 Welcome to Vancouver 2010 by roaming-the-planet is used under a CC BY-NC-ND 2.0 license.  
Figure 9.10 Accent Inns Online Review by LinkBC is used under a CC BY 2.0 license. 
Figure 9.11 Man on Blackberry – WorldHost by LinkBC is used under a CC BY-NC-ND 2.0 license.
Long Descriptions
Figure 9.3 long description: A sign saying, "Tim Hortons customers only. 20 minute limit. No loitering. Customers must be in the store or in their vehicle. All others will be removed at owners risk and expense. [Return to Figure 9.3]
Figure 9.10 long description: A customer gives a fairly positive review but comments on the older furniture. The manager thanks him for his review and adds that they will be updating the furniture and hopes he will stay again. [Return to Figure 9.10]