Click play on the following audio player to listen along as you read this section.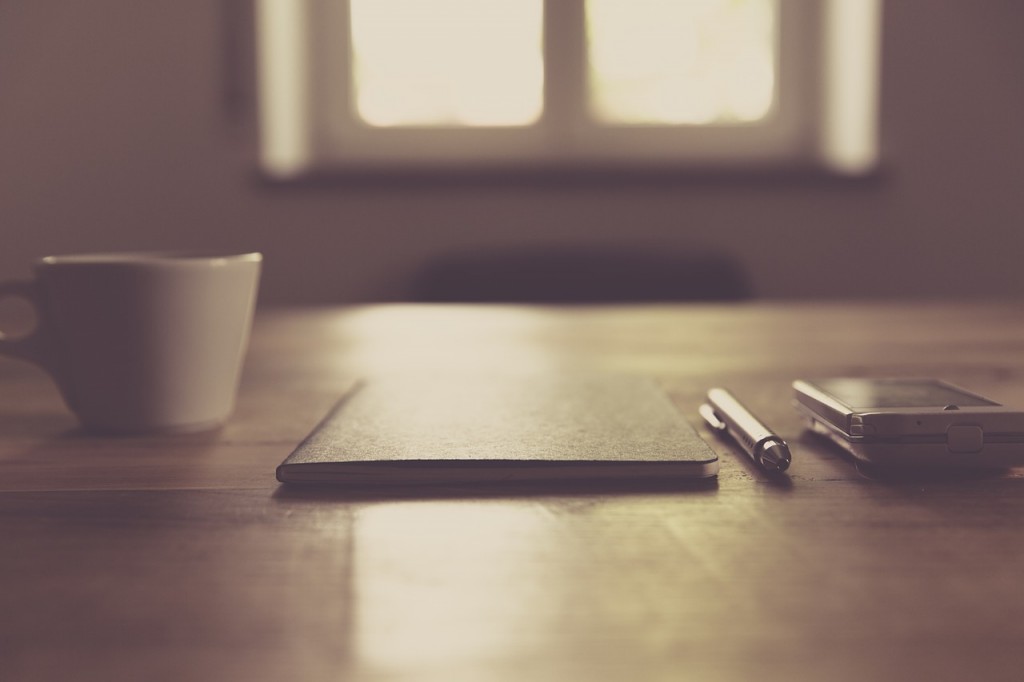 One of the most common pieces of given to storytellers is, "Show, don't tell." This means that a storyteller should allow the audience to experience the story through , rather than through a summary of events. A is alive with action, words, thoughts, feelings, and senses. A summary simply tells the facts of what happened. We will return to the difference shortly.
Before creating a , the storyteller needs to identify which will best tell the story and its insight. There may be one or many. The most important to include is usually the moment of change. In Tanya, Monte Hallis starts by explaining she didn't really know what a friend was. The digital story ends with a where Tanya asks Monte to lie down next to her so she can tell her a secret. In this moment, Tanya refers to her as "Monte Faye." Monte was that Tanya knew her middle name. Monte does not say, "This is when I knew I had made a real friend," but the audience can feel it through the scene. This was Monte's moment of change.
In Go Around, Cathy Jaynes starts by explaining she had been in an relationship. During that time, her feelings and her voice didn't matter. She once told a helicopter pilot that he was about to crash and he her warning. Once again, what she had to say was . The digital story ends with a scene where Cathy tells a helicopter pilot to stop, or they will land on a bunch of wires. The pilot listens. Cathy did not say, "This was when I knew that my voice matters and there are people who will listen to me," but the audience can feel it through the . This was Cathy's moment of change.
What was the moment of change in your story?
The structure of the story can be built around this moment of change. Keep in mind that the script should be quite short — between 250 and 375 words long. This will result in a digital story of about three to five minutes. You can rely on the audience's to fill in some of the more details. You will also be able to rely on images to tell part of the story. A storyteller gives the audience just enough information to understand the importance of this moment. If the audience is with information, they may grow bored.
In Memory, Salomeja Karaseviciute demonstrates what it means to "show, not tell." She begins her tale by talking about cheques that arrive every month. At first, she does not tell us that she receives these cheques as from the government for one of her parents. However, we know this because the image shows the words "deportee daughter." When someone is deported from a country, they are forced to leave. When Salomeja does reveal that her parent was deported, she once again shows us rather than tells us. She creates a scene about the day she learned about the deportation. Now the audience has just enough information to understand why Salomeja is receiving these cheques. We can imagine feeling that there is no right way to spend the money that she receives to make up for her parent's suffering. Salomeja's moment of change comes when she finally spends the money. She does not say, "This moment changed me," but we know that it does.
What detail tells you she changed?
How do you think she has changed?
Watch Memory.
Think back to the moment of change in your story.
What scenes are important to include to help someone understand how you changed?
What details show that you changed?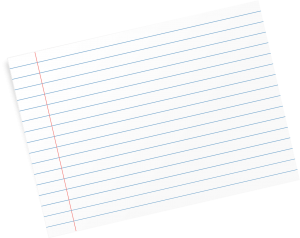 Spend some time writing down your ideas. Then, ask your instructor for a single cue card. Take 10 minutes to write a first draft of your story. Write whatever comes to mind. Don't worry about grammar or spelling. Write as if you are talking to a dear friend. Don't stop until your time runs out or you have filled up your cue card.
An opinion about what someone should do
Parts of a story where action takes place
Having a strong effect on someone or something
Involving physical or emotional violence
Did nothing to respond to something or someone
The ability to think in a reasonable way
Something that is done to make up for damage
Forcing a person to leave a country