Book Title:

Trades Access Common Core Competency B-2: Describe Expectations and Responsibilities of Employers and Employees – 2nd Edition

Subtitle: Line B: Employability Skills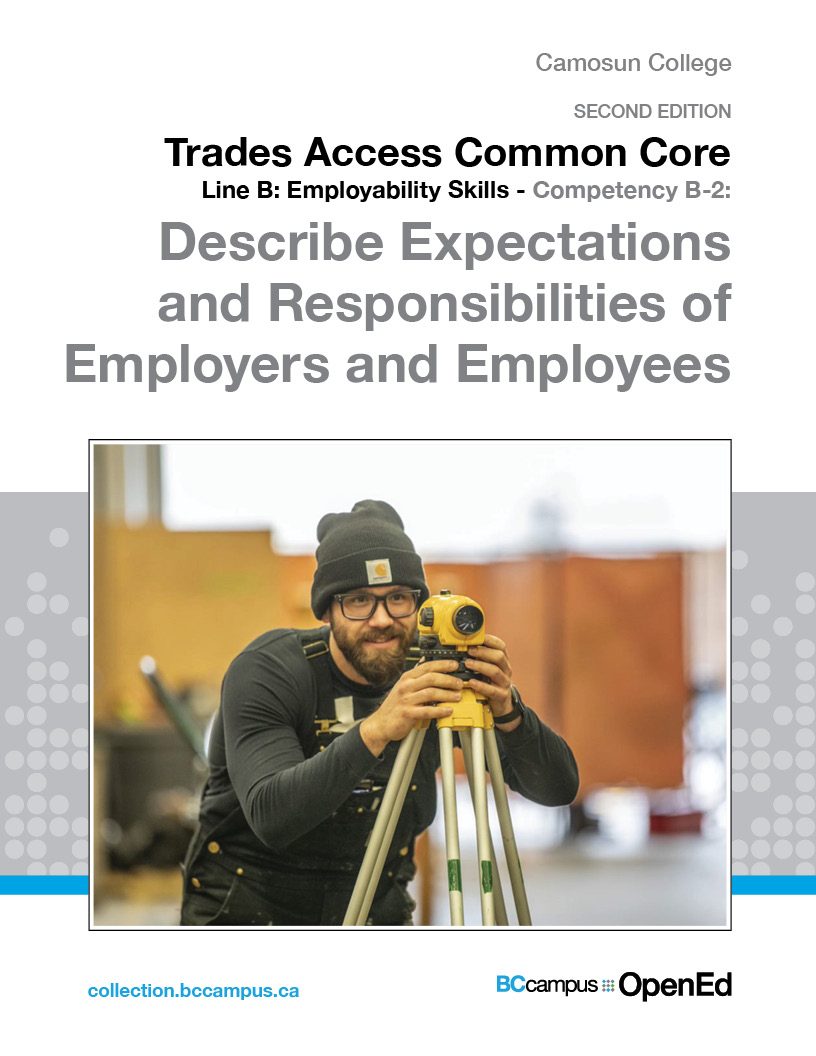 Book Description: As you enter the workforce, it is important to understand the major trends in employment and how to find this information. In this competency, we'll look some of the current major trends in employment in Canada and British Columbia. This review includes an overview of the economy, skills that employers look for, employee expectations, and effective strategies for entering the labour market and finding a job.
License:
Creative Commons Attribution