Key Elements of Training and Resources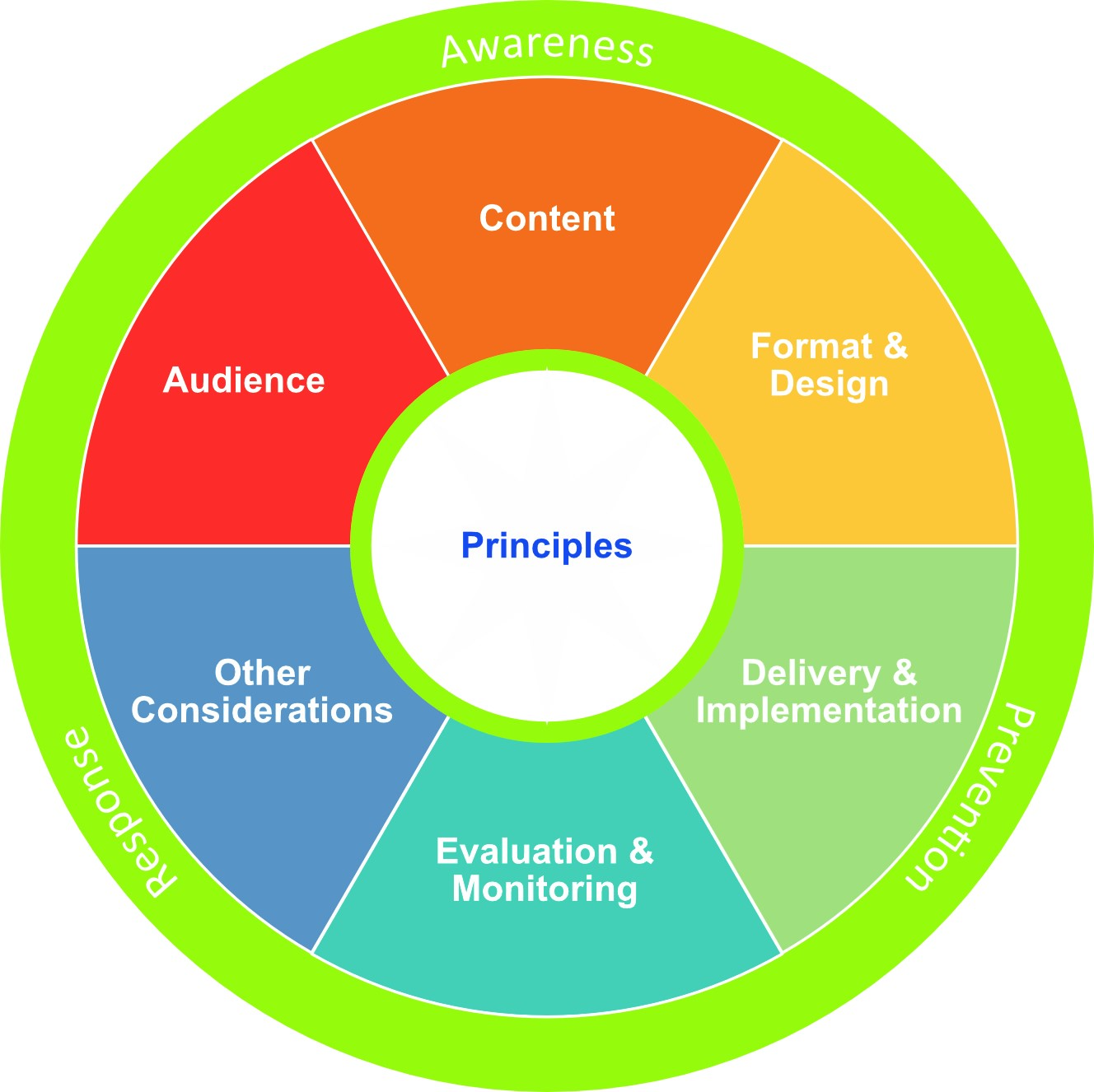 This planning wheel provides an overview of how the eight principles should inform all aspects of SV training.
There are three rings in the wheel:
The innermost ring refers to the eight key principles that should be considered in the development of training and resources. (You may also need to consider additional principles relevant to your context.)
The middle ring includes a list of six elements of SV training and resources: Audience; Content; Format & Design; Delivery & Implementation; Evaluation & Monitoring; and Other Considerations.
The outer ring describes the three areas of SV: Awareness, Prevention, and Response, which are detailed in Discussion Questions: Getting Started.
As a general rule, PSIs will want to ensure there is training occurring in each of the three areas. It can be helpful to think about how activities in each of these areas are connected and how they all must be informed by the key principles.