26

Who Must Be Consulted?
Explain the differences between hereditary leadership and band leadership.
Identify the conflict between democratically elected leaders and hereditary leaders.
Consider issues that arise when multiple parties must be consulted.
The answer to the question "Who must be consulted?" seems obvious on its face: the affected Indigenous groups, of course! However, once we begin to peel back the layers, this answer gets complicated quickly.
First, many Indigenous groups have power structures that are not immediately familiar in the Euro-Canadian context. A group's democratically elected band leadership may have been consulted for a project, but that group's traditional power structure deferred not to democratic leaders, but to hereditary leadership. Recall that the band itself, along with its leadership structure, is a creation of the Indian Act, which was imposed by the Canadian government on these communities. This conflict of values between democratically elected band leaders and traditional leadership structures remains an ongoing issue within Indigenous communities. For more information on this, see the section on First Nations governance.
This conflict was brought squarely into the public eye in 2020. Coastal GasLink wished to build a natural gas pipeline across northeastern B.C. and into the west coast. Consultation with elected band councils occurred across affected Indigenous territories, achieving broad support. However, despite elected band officials approving the pipeline, hereditary Wet'suwet'en leadership opposed the project, and in January 2020, they began blockading a critical railway located near Smithers, B.C. (Stueck & Jang, 2020). They also demanded the Royal Canadian Mounted Police leave their territory. The federal Minister of Crown–Indigenous Relations and B.C.'s Minister of Indigenous Relations and Reconciliation met with Wet'suwet'en hereditary leaders in early February. Discussions soon broke down, and the RCMP arrested and removed blockaders in mid-February, ending the immediate conflict but leaving lingering resentment (BBC News, 2020; Berman, 2020).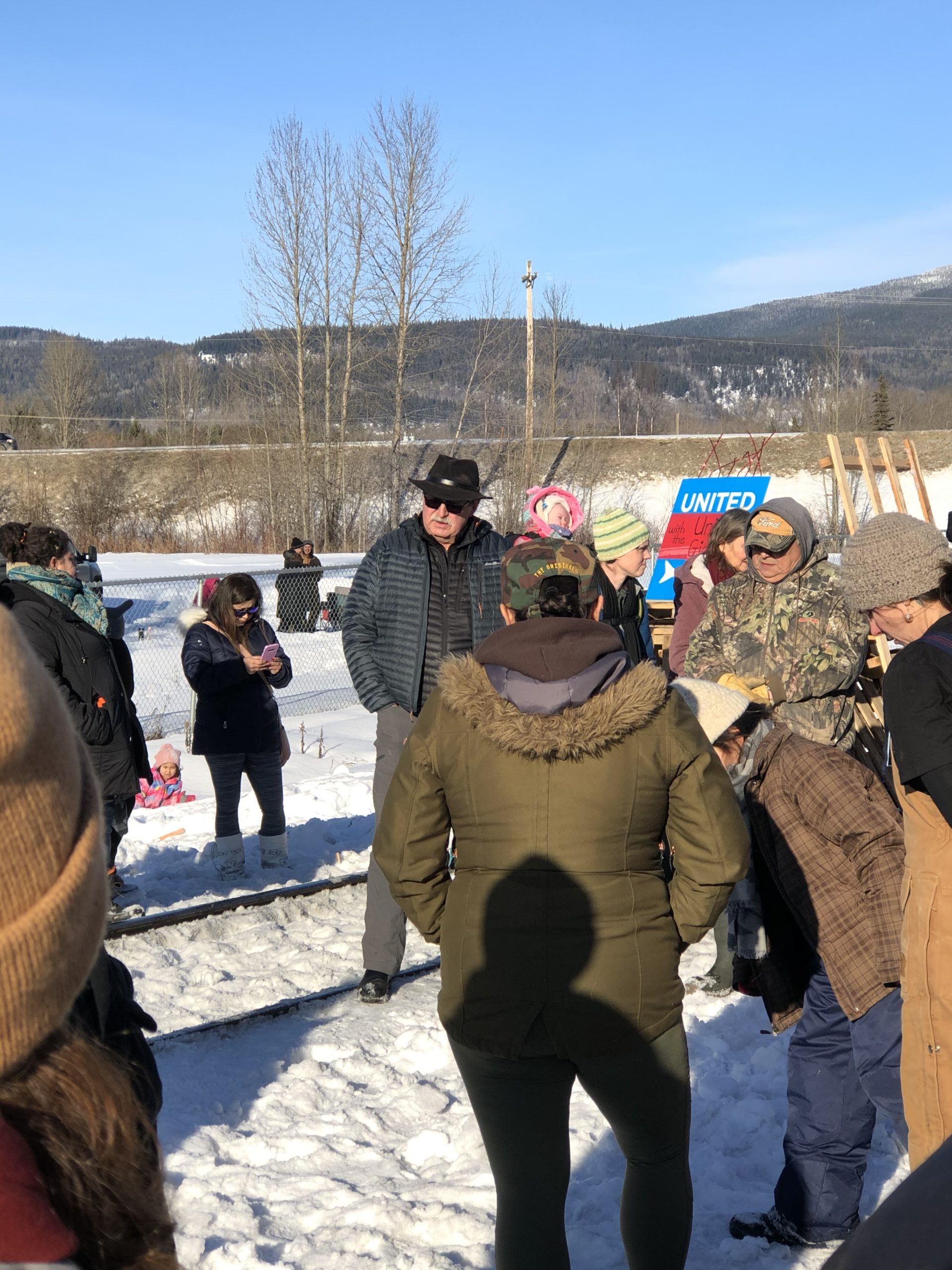 Not all Wet'suwet'en agreed with their hereditary leadership. Many wished to have their democratically elected officials make decisions. Others claimed that most Wet'suwet'en supported the project and their wishes were "hijacked" by hereditary leaders (Tumilty, 2020). Whatever the case may be, it's unclear how this conflict between Canadian-imposed democratic leadership and traditional hereditary leadership should actually be resolved for the purposes of the Duty to Consult.
Indigenous groups across the country have different cultures and languages. What is right for one group may not be right for another. Just like different member states of the European Union have unique cultures and languages as well as their own decision-making processes, different Indigenous groups may be undertaking a period of introspection to decide what is right for them. It is important to understand that Indigenous Peoples are not one uniform entity and what might be true for one is not necessarily true for another.
Next, how much consultation must be done with individual citizens of an Indigenous group, to what degree of formality, for what length of time, and what degree of consensus will make a court satisfied that proper consultation and accommodation have been achieved? These questions are still unanswered. Some companies conduct community hearings. However, their existence might be uncommunicated, or they may be barely attended. Can consensus be achieved at a hearing with those issues? Anecdotally, in the experience of the authors, some companies have offered incentives to attend. Some of these incentives (including items with cash values in the hundreds of dollars) create moral hazards for all participants. Last, is a referendum the appropriate decision-making tool, or should it be up to band councils and hereditary leaders alone to make decisions while merely hearing the views of their own people?
It takes only a little prodding of the question "who must be consulted" to find that the issue is more complicated than it appears at first glance. This is compounded by another issue: a chronic lack of resourcing. Many Indigenous groups are solicited for consultation requests by numerous industry groups and the Crown — sometimes getting numerous requests by different parties for the same project (Ritchie, 2013). The Crown does not subsidize these consultation costs, and the Indigenous groups are left to bear it. Some requests may even require technical expertise for which the band will be expected to cough up the funds. Should the understaffed and underfunded Indigenous group fail to respond in a timely manner, the project may proceed without any consultation having taken place because the industry group can argue that they made an attempt to consult and received no timely response.
The last issue is a lack of clarity on how consultation and accommodation should "scale-up." Let's say a project of large scope crosses 20 Indigenous territories. Nineteen of the 20 make agreements with the industry proponent, but one Indigenous group does not agree, and their rights are severely affected by the project. In theory, courts have said that some projects may require full consent. Should one group out of 20 have the ability to veto such a project that has received widespread approval from other Indigenous groups? How widespread should consent or accommodation need to be to achieve the goals of the Duty to Consult? Again, the answers are unclear.
Combine the difficulties of the Crown offloading consultation duties onto private interest groups, internal conflicts among numerous Indigenous groups as to how consultation should be achieved, and the lack of funding coming into these Indigenous groups, and you have a recipe for a highly uncertain ethical and legal environment. For more information on the ethical issues present, see Working with Indigenous Communities Ethically.
Media Attributions
Wet'suwet'en demonstration © Ali McDougall. All rights reserved. This content is used by BCcampus with permission.