Once you've completed your textbook, it's time to let everyone know. Here are some ideas about how and where to spread the word. As you do this, remember to keep track of where your textbook is posted as you'll want to keep all contacts and collections informed when changes or corrections are made to the book.
Home institution and colleagues
Authors who are faculty members or instructors at a college, institute, or university have a ready-made community that can help promote a new textbook. Here are someways you can make use of your institutional networks:
Use email and mailing lists to inform colleagues, as well as the dean and/or department chair of your faculty
Contact the communications and marketing department of your home institution and ask if they will write an article about your book in their next newsletter
Ask librarians at your institution if your book can be added to the library catalogue. These steps might help:

provide a link to the web version of your book
point out all available file formats such as PDF, EPUB, and MOBI
donate one or more print copies to the library's collection for faculty and students who prefer a hard copy
show librarians where editable files can be downloaded for faculty who want to revise your book for their course

Inform your institution's bookstore manager. Many bookstores appreciate knowing about newly available open textbooks, particularly those that will be used in the classroom, so they can inform students.
Notify your professional association and related organizations.
Projects and organizations
Ask open textbook projects and OER organizations to spread the word about your book. It is common practice for these groups to monitor communication channels for new open textbooks so they can let their networks know. Below are a number of OER organizations in Canada in the United States. In addition, you can reach out to open-education organizations in English-speaking countries outside of North America, such as the United Kingdom, Australia, New Zealand, and South Africa.
Canada
United States
Repository applications
Many open textbook collections allow authors to submit requests for their book to be included. Some repositories require that a new textbook meet certain criteria, such as an evaluation by a subject-matter expert. Here are a few examples of where you can apply:
Page added: Feb 20/18 | Last update: Oct 13/21
___________________________________________________________________________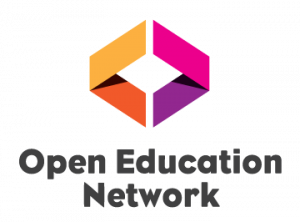 ___________________________________________________________________________