24

Resources: Search and Find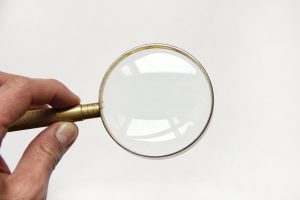 There are literally millions of educational resources — photos, illustrations, videos and film, audio clips, courses, articles, research — that have been released with an open-copyright licence or are in the public domain and available to open textbook authors and publishers. Below are online libraries, projects, directories, repositories, and websites where you will find both individual objects and full resources. If you have difficulty finding what you need, be creative and look for the desired item — photo, graphic, video — in an article from one of the many open academic journals or an open textbook. Another trick is to use several synonyms when searching for a hard-to-find resource.
Many sources contain items that range in user permissions from no copyright (e.g., in the public domain) to CC licences to all rights reserved. Make it your practice to check every resource's licence or permissions before adding it to your open textbook. User rights have been noted beside some of the below sources.
It is recommended avoiding CC licences that include the -ND (NoDerivatives) restriction as content under this licence cannot be changed. See
CC BY-ND 4.0
for more information.
Chapter table of contents
Mixed collections (open and restricted materials)
Libraries, museums, and book collections
Canadian collections
Mixed collections (open and restricted materials)
Creative Commons (CC)
Flickr
Google
Government
Canadian government websites
Most government of Canada websites and publications are covered by the open government licence. Here is an example of the Statistics Canada data licence
Source: Statistics Canada, name of product, reference date. Reproduced and distributed on an "as is" basis with the permission of Statistics Canada
However, when using a resource from a Canadian government website or publication, always check the Terms of Use, Copyright, or similar page for details.
Often, images and other resources from a Canadian government website stipulates that the reused image or resource not be used for commercial purposes. If this is the case, then add this line to your attribution statement: "This image cannot be used for commercial purposes."
U.S. government websites
Generally, the information and images found on U.S. government websites are in the public domain. However, when using a resource from a U.S. government website, always check the Terms of Use, Copyright, or similar page for details.
Libraries, museums, and book collections
Also see open academic journals and repositories.
Subject-specific collections
Art, culture, and history
Broadcasting
Music and audio
Science and health
Type of resource
Audio
See Music and Audio
Courses, lectures, and lessons
Games and interactive simulations
Images: charts, clip art, graphs, icons, photos, symbols, vector images
Maps
Open academic journals
Videos and film
Repositories
Page added: Feb 20/18 | Last update: Apr 21/22