8. Maintaining Boundaries
This section focuses on how to maintain personal boundaries when helping others.
These slides are available for use with this section of the presentation. For information about downloading the slide deck, see the Introduction.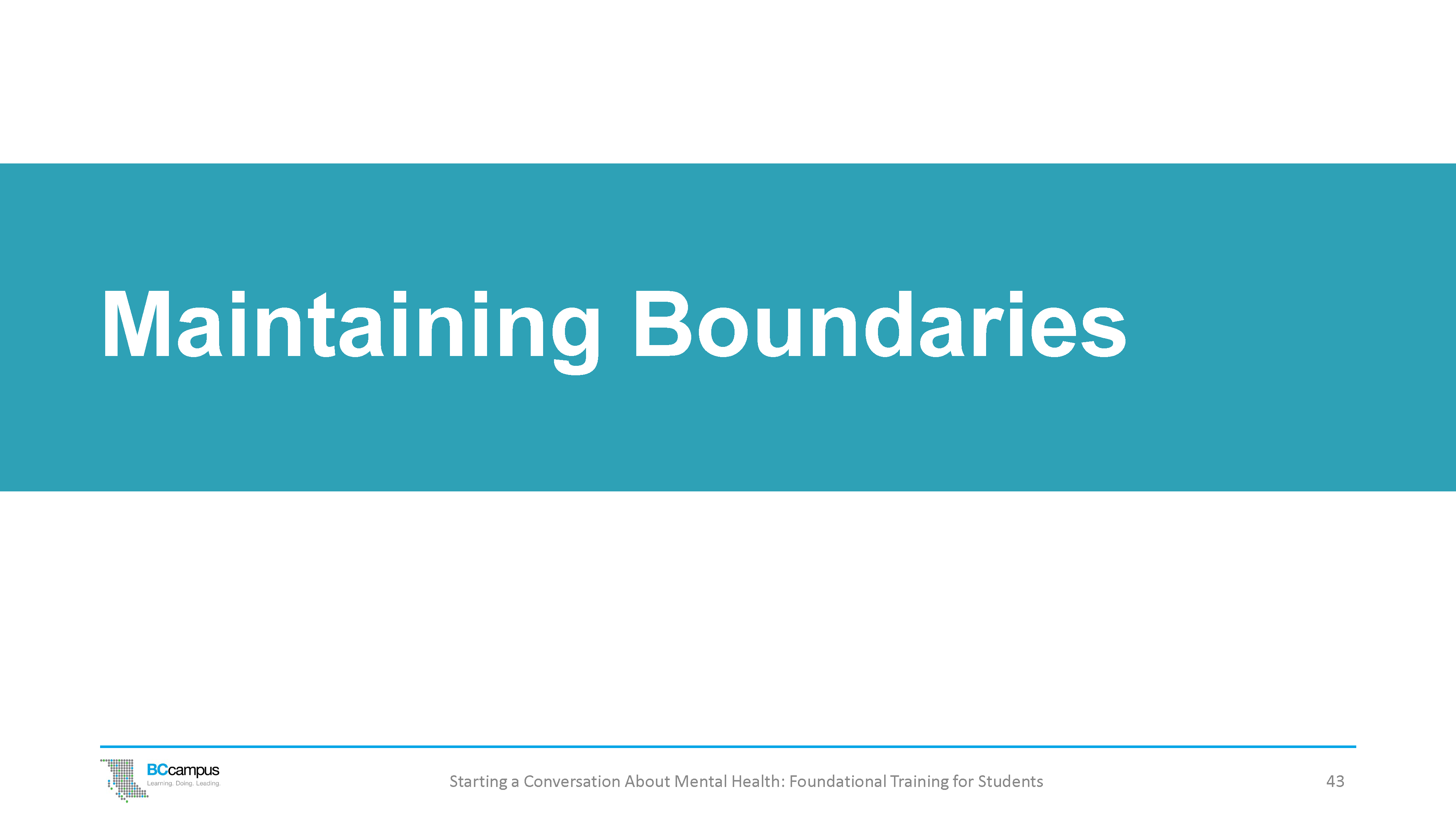 Sometimes when you're talking to another student, you may realize that they need more support than you can give them. You may think they have a mental health problem or mental illness and need help from a professional. It is important to remember that you are not a counsellor and you should never diagnose another student's mental health. You can, however, encourage the student to talk to a counsellor.
Remember: you are never expected to be a counsellor or to "fix" another student.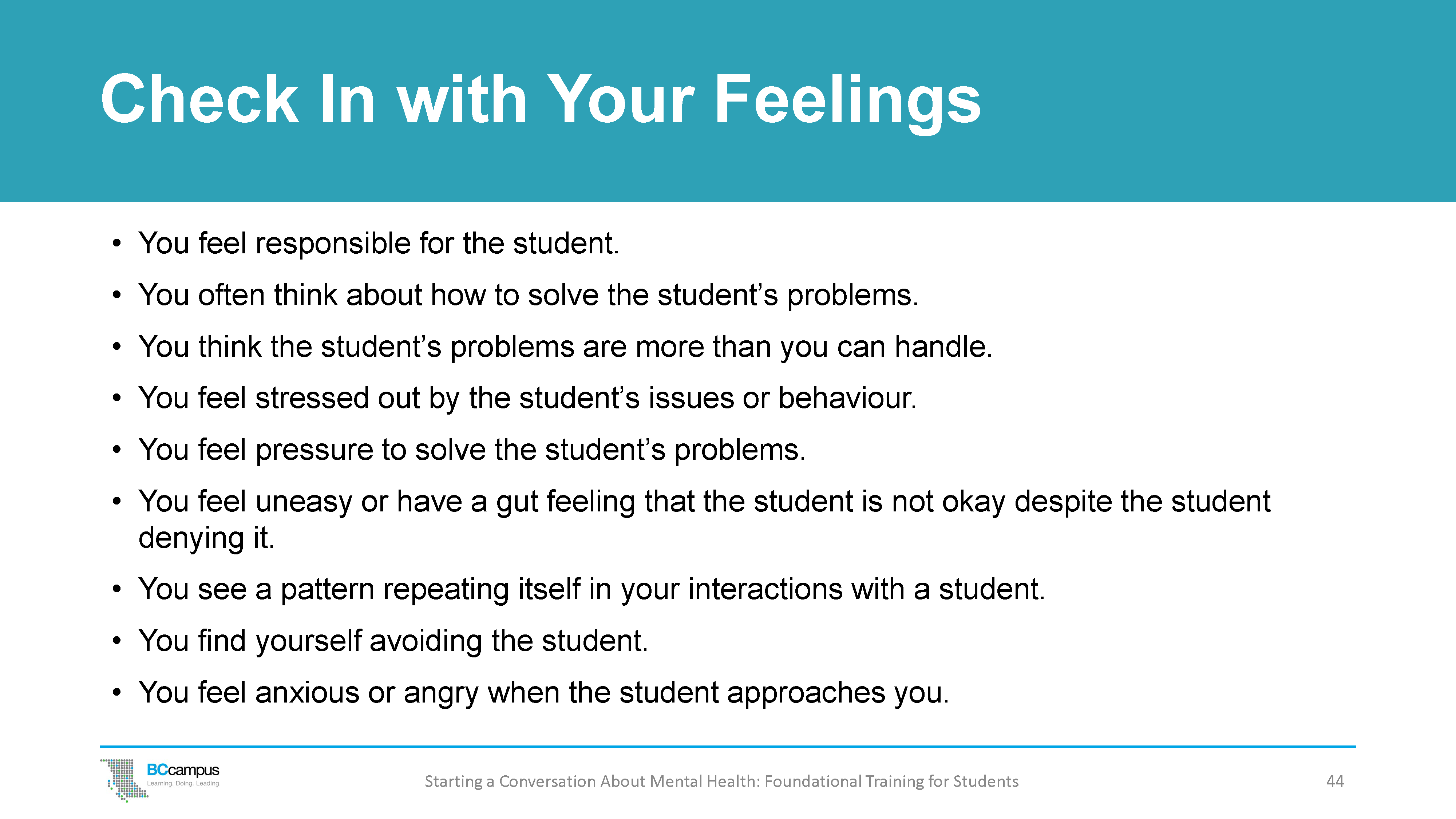 Check In with Your Feelings
Here is a list of some of the feelings you might have as you try to support another student. These feelings may be signs that you are taking on too much and not maintaining boundaries. You may need to step back, consult, and take time for self-care. As you read this list, check in with your body and notice which of these resonate with you.
You feel overly responsible for another student.
You often think about how to solve the student's problems.
You think the student's problems are more than you can handle.
You feel stressed out by the student's issues or behaviour.
You feel pressure to solve the student's problems.
You feel uneasy or have a gut feeling that the student is not okay despite the student denying it.
You see a pattern repeating itself in your interactions with a student.
You find yourself avoiding the student.
You feel anxious or angry when the student approaches you.
All of these responses are common, and we can all likely relate to many of them.
We all have our limits of comfort challenged in different ways. When you notice any of these responses within yourself, it may be time to consult or refer.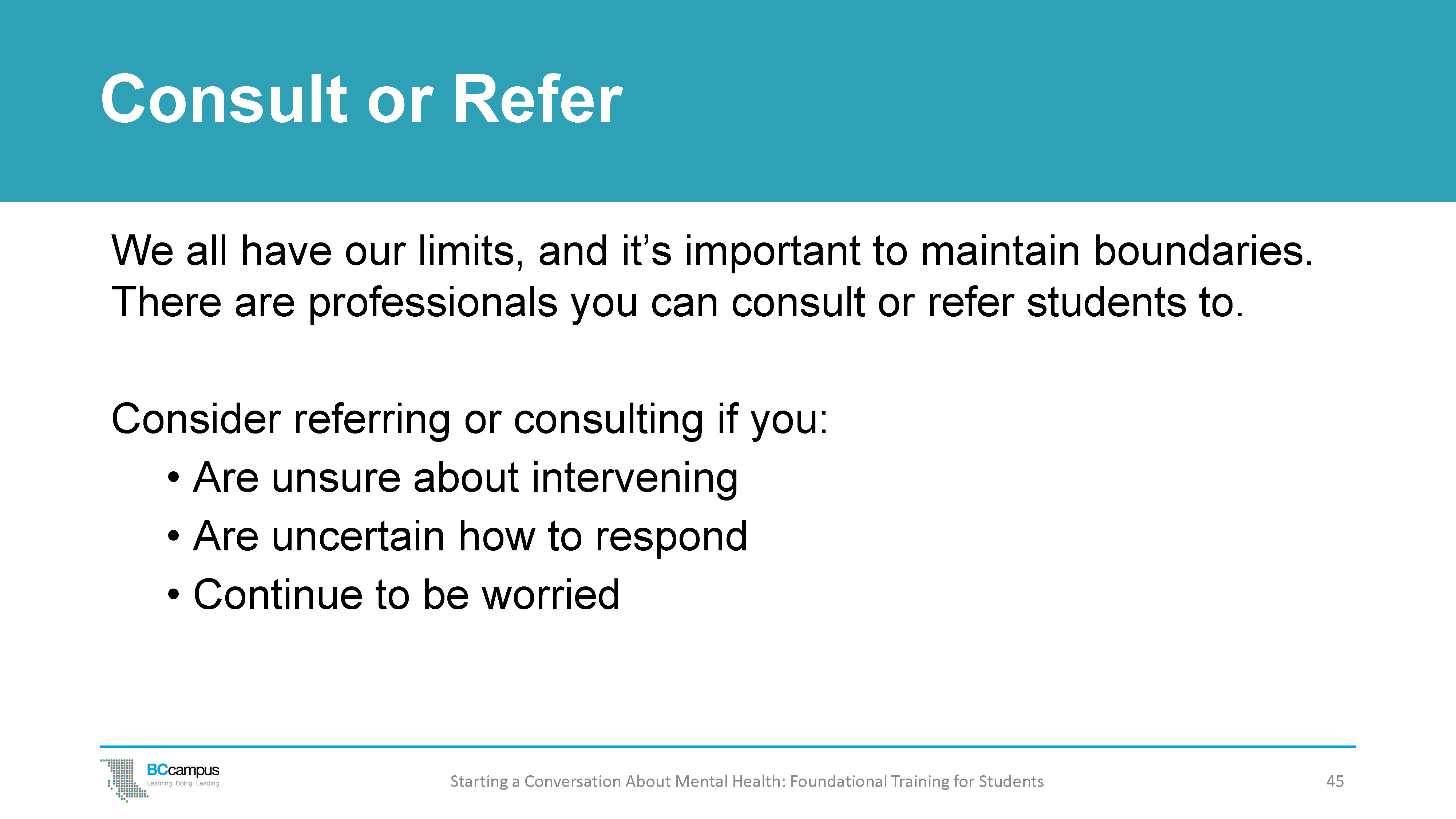 Consult with Others
You can consult with campus counsellors, support services, or faculty and staff if you're unsure about how to handle a situation. You can also call a crisis line if you have serious concerns about a student.
You are encouraged to consult when:
You are concerned about another student's safety or well-being but are unsure how or whether to intervene.
You are uncertain about how to respond to a student who you think may need help.
You continue to be concerned about a student who has declined help.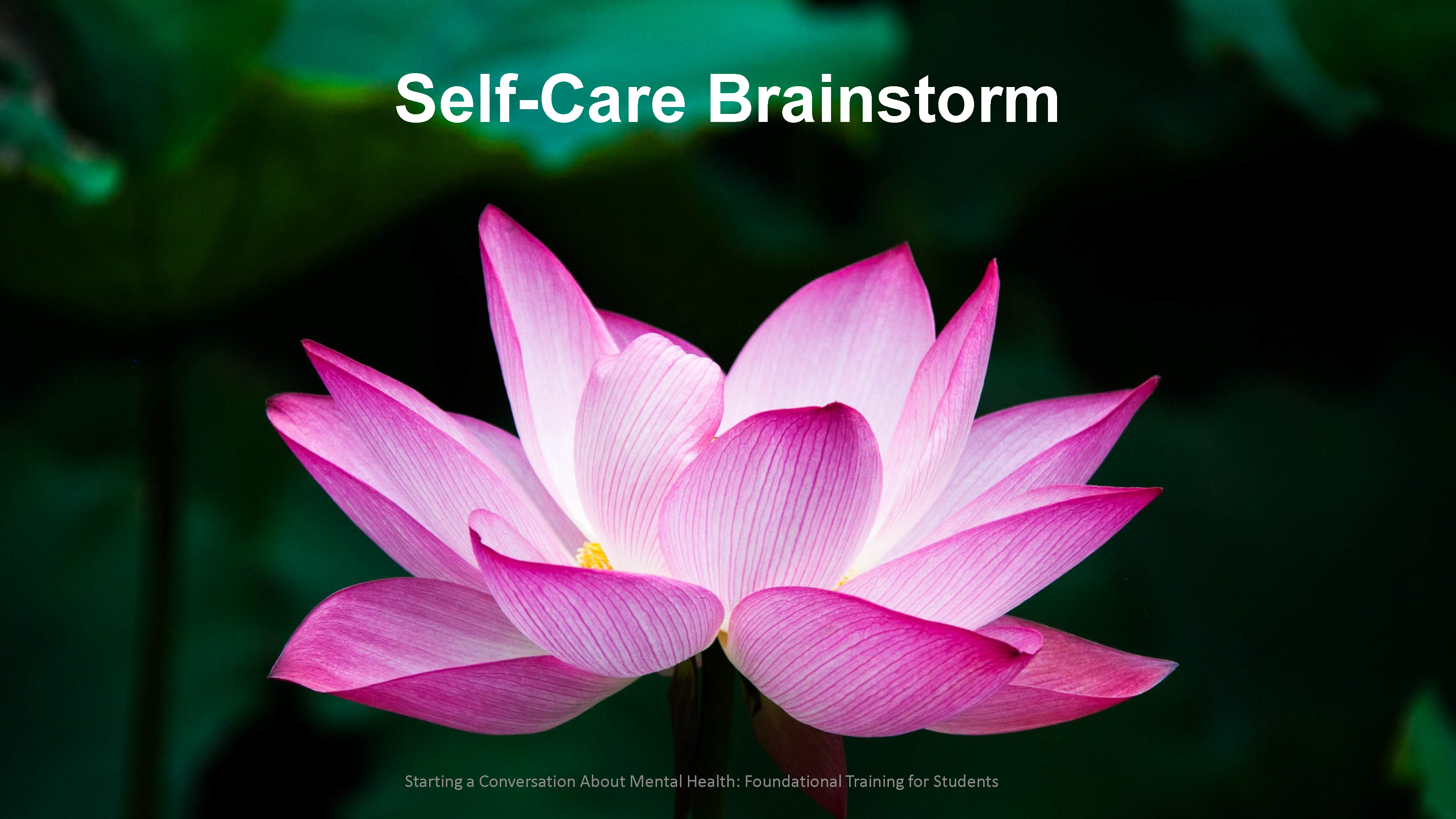 ACTIVITY: Brainstorming Self-Care Ideas
Ask participants to jot down a few ideas about how they can take care of themselves while still being open and available to offer support to fellow students.
If you are presenting online, ask them to add one or two thoughts into the chat.
Text Attribution
This chapter is adapted from Capacity to Connect: Supporting Students from Distress to Suicide © Vancouver Island University (CC BY 4.0 License).
Media Attribution