Book Title:

Block D: Compressed Air Systems

Subtitle: Plumbing Apprenticeship Program Level 3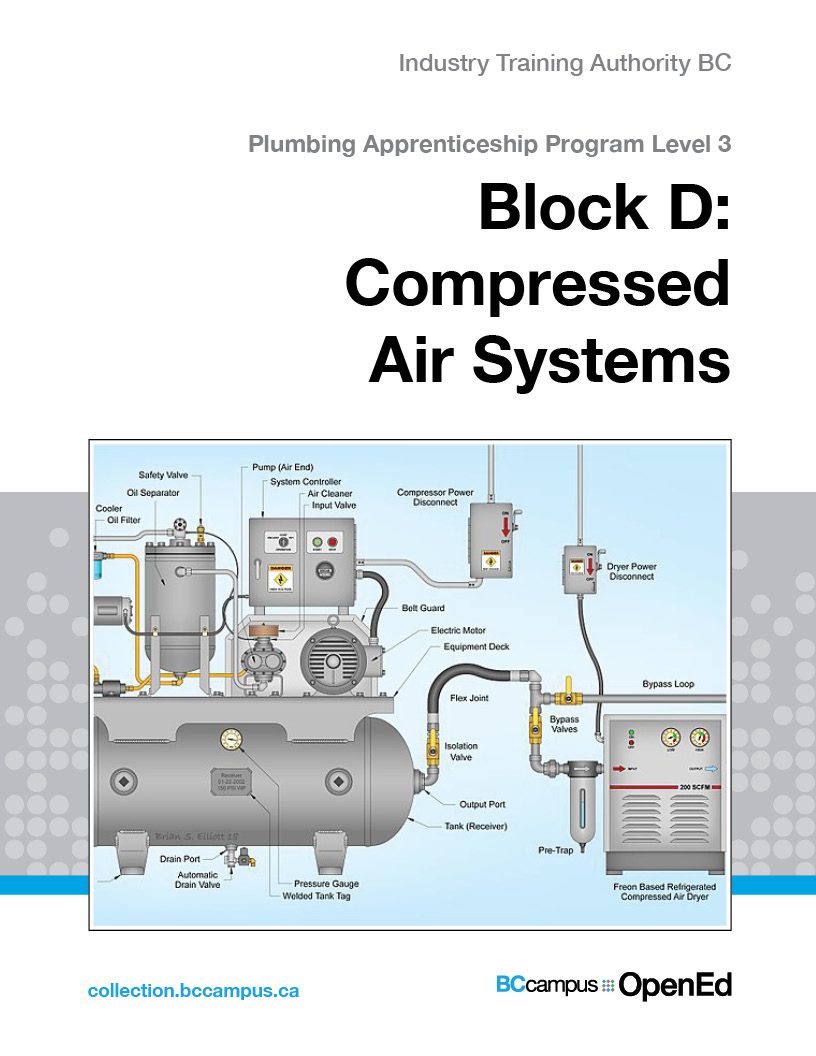 Book Description: The content of this block is organized to introduce the plumber apprentice to the theory and installation of compressed air systems. Compressed air is a widely used medium in industrial and commercial applications and as such requires special attention with regard to design and installation. This block is designed to cover installation, commissioning, and maintenance of these important systems.
License:
Creative Commons Attribution NonCommercial ShareAlike