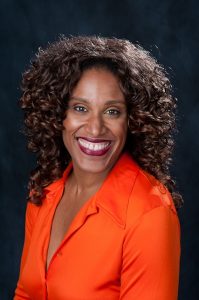 Rochelle Grayson (MBA in Finance and Business Policy, University of Chicago) is the department chair and Professor of Marketing at Langara College's School of Management. She is also the industry chair, program advisor, and an instructor for the University of British Columbia's Sauder School of Business Digital Leadership and Data & Marketing Analytics Programs. In addition to her educational roles, Rochelle is also an Executive-in-Residence with New Ventures BC, where she mentors growth-stage technology companies around their sales and marketing strategies. Rochelle holds a BA in German Literature from Swarthmore College, as well as Six Sigma (Blackbelt) master certifications in Product Development Management and Business Facilitation.
Because Rochelle straddles the worlds of industry and academia, she teaches using a global, applied and innovative approach. Rochelle has taught Canadian and international students ranging from high-school through to Executive Education and has received the UBC John K. Friesen Excellence in Teaching award. Rochelle has introduced simulations and courses in Digital Marketing and Social Media to both Langara College and the the University of British Columbia. Rochelle enjoys leveraging recent technological and business developments in her classes and is focused on preparing her students for the jobs of the future. Furthermore, as a trilingual, multicultural individual who has lived and worked in Africa, Europe, Latin America, and North America, Rochelle truly appreciates and brings a global perspective to her classrooms.
Rochelle has led and launched numerous innovative digital initiatives, working with a combination of both large and small companies. Rochelle is the co-founder of ArtSites, a digital marketing firm for visual artists, and is past president of Work at Play, a digital agency focused on community building and digital content monetization for large US entertainment companies such as MTV, Mattel, and Warner Brothers. Rochelle is also a past president of OBehave! Entertainment, an early mobile social networking company, co-founder of Elastic Entertainment, a digital media entertainment company, chief business agilist with Agile Business Strategies, CEO and co-founder of FlashLog, an early blogging and newsletter management system, chief blogger of FlashCommerce.com, founder of The Media Mavens podcast, and founder of VidCamp: a media 2.0 unconference.
Rochelle has been on the boards for the Canadian Women and Sport, the Canadian Internet Registration Authority, Canadian Women in Communications, Women in Film and Television (Vancouver and Germany), Computers for Schools, and New Media BC. She has also been a juror for the Canadian Media Fund and the Chair of Creative BC's Interactive Fund. When she's not teaching, Rochelle enjoys long 3 – 5 km swims, singing Jazz, and traveling the world with her husband of over 25 years, Geoff.