Motor Starters and Contactors
are magnetic devices that are used to remotely switch loads. They are functionally identical to a magnetic , save that control relays lack and built-in protection.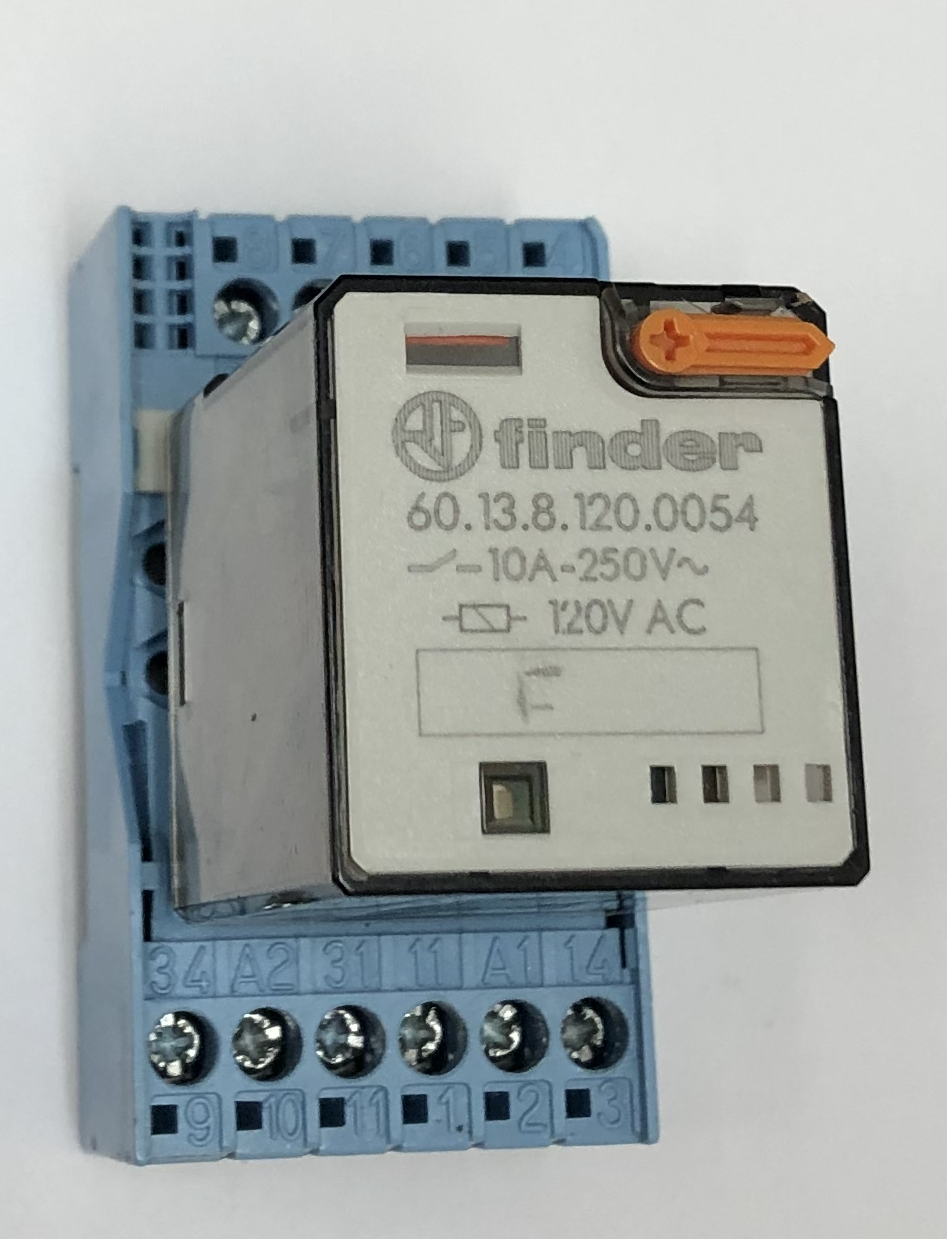 Since magnetic-motor starters are limited in the number of , control relays are used where additional contacts are required to switch low-level current loads such as , motor starters, or other relays.
Some control relays are the latching-type relay, in that after energizing the coil, the relay contacts remain mechanically latched in the closed position, even after power is removed from the coil. To open the relay contacts, the coil requires the momentary energization of a second coil to unlatch the coil.
The advantage of this type of relay is that it is not necessary to keep the coil continuously energized, which results in quieter operation and less current drawn from the source.
Used when additional auxiliary contacts are needed in a control circuit, a control relay is a magnetic contactor which is not designed for the energization of motors, and does not have built in overload protection.
A device that controls the flow of electrical power to a motor. It is designed to safely start and stop a motor, and provide overload protection.
A set of contacts that has been designed to make or break the flow of current to a motor and can handle loads up to a specified amount of horsepower at a specific voltage. The size of contacts are determined by the size of the motor they are controlling.
A moderate and gradual rise in the value of current over a relatively long period of time that is caused by excessive amounts of current drawn by a motor due to too much load being put on the motor.
Contacts on a magnetic starter that are not Horsepower rated. Can come as either normally-open or normally-closed and can be used as maintaining contacts, electrical interlocks or control for pilot lights.
A small lamp connected in the control circuit to indicate the status of a motor or other situation.