Chapter 3: Facilitating FLO
Tools to Support Co-Facilitation
This guide includes sample task lists for co-facilitators to use for their planning, facilitation, and post-course activities. Collaborative online workspaces obviously make this job easier! Here are some examples of tools co-facilitators have used to manage their tasks.
Google Docs
Google Docs is a popular choice for managing co-facilitation tasks. Make sure you adjust your settings to be notified of new comments and make checking the page part of your daily schedule.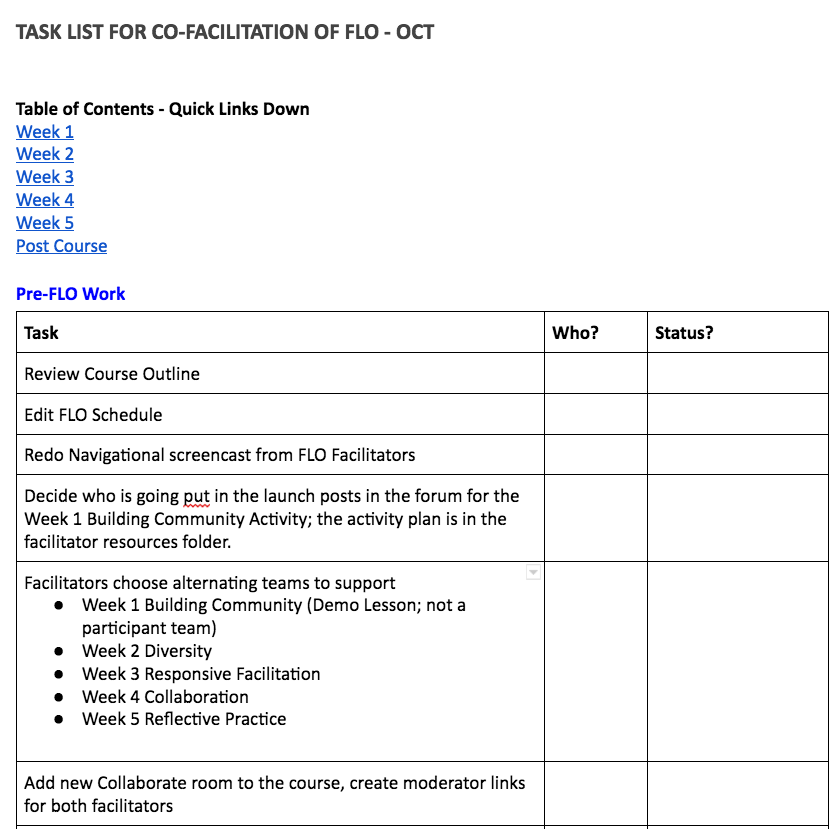 Meister Task
Ross McKerlich and Andy Sellwood, facilitators for FLO Fundamentals, are experimenting with an online project management tool called MeisterTask. The screenshot below gives an idea of how the tasks are organized, and some of the useful functionality. Reports so far are that it's working well!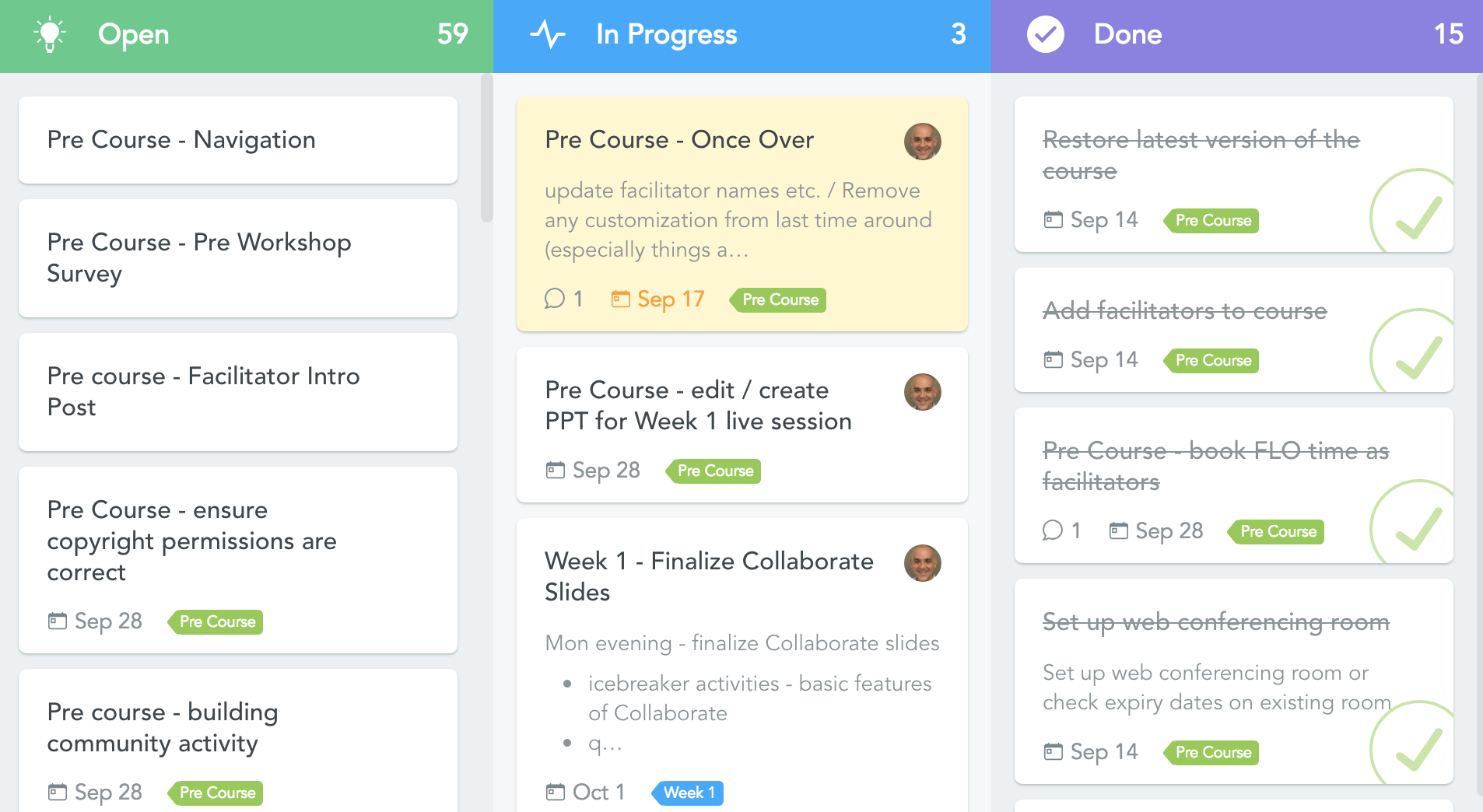 Trello
John McLeod and Keith Webster at Royal Roads University used Trello to manage their task list items for FLO Fundamentals.