Unit 1. Basic knowledge and common uses of computers
Topic D: Common uses of computers in society
Click play on the following audio player to listen along as you read this section.
Computers at Home
There are many things that a computer can do at home, such as:
Manage home budget
Personal finance software can help you create budget, track debt, track spending and savings, reduce or eliminate expenses, plan tax, plan for emergencies, determine short and long-term financial goals, or even just get a better handle on your monthly household spending.
Some personal finance software: Personal Capital, Quicken, Buxfer, Moneydance, AceMoney Lite, Buddi, GnuCash, etc.
Work from home
Some work from home jobs: data entry, web developer, freelance writer, travel agent, call centre representative, online teaching job, software engineer, social media manager, translator, accountant, bookkeeper, etc.
Online banking
Online banking is a banking transaction system that allows the bank customers to handle account management and conduct a range of financial transactions via the Internet, rather than visiting a branch.
Online banking allows users to make bill payments, view account details, open a new account, money transfers, pre-authorized payments, e-transfer, apply for loans, etc.
Entertainment
Computers are used in a variety of areas for entertainment purposes, such as videos, movies, television, music, photo editing, and art (for example, paintings, pictures, poetry, etc., are just a click away).
Computer games
Some intelligence games are specially developed to improve a user's cognitive abilities and boost thinking power and mental capability.
Computers in Education and Business
Computers in education
The uses of computers in education are plentiful, such as:
Distance education
Online courses, programs, and degrees
Online training resources
eLearning
Computer aided teaching and learning. This includes research, school work, storage of information, quick data processing, audio-visual aids in teaching, better presentation of information (PowerPoint, Moodle, smart-boards, etc.), entering and viewing grades online, quick communication between students and instructors, etc.
Computers in business
Computer can help a business start, run, manage, and grow. Computers can be used in business for:
Marketing and advertising
Storage, archiving, and order fulfillment
Budgeting and forecasting
Customer relationship management
e-commerce
And more
Without a computer, it can be very difficult to start, run, and grow the business.
Computers in Healthcare and Science/Engineering
Computers in healthcare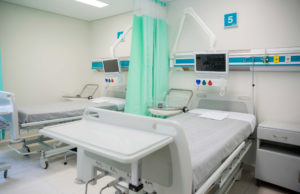 Computers play a crucial role in the healthcare field, such as:
Storing medical and patient data
Managing appointments with doctors
Medical imaging and equipment. This includes X-rays, CT scans, MRI scans (Magnetic Resonance Imaging—it can produce a detailed body image), etc.
Patient monitoring
Computer-controlled surgeries
Diagnostic databases (create a database of a patient records with their treatment and medicine records)
Medical research
Blood testing (take blood samples and analyze the results with computer)
Computers in science/engineering
Computers play a critical role in science/engineering because today is a world of computers.
Research
Design (prototype)
Modelling
Simulate experiments
Record, organize, and analysis data
Report/communication