About the Author and Contributors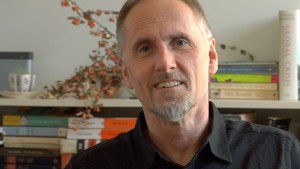 Dr. John Douglas Belshaw is an Open Learning faculty member at Thompson Rivers University, a consultant to the post-secondary sector, and a writer. He has authored, co-authored, and edited several books and articles on the history of British Columbia.
Contributing Historians
Frank Abbott, Ph.D. (Simon Fraser University) Dr. Abbott is an accomplished Canadian History instructor at Kwantlen Polytechnic University.
Tina Block, Ph.D. (University of Victoria) Dr. Block is a History professor at Thompson Rivers University in Kamloops and a specialist on the links between organized religion and social relations.
 Richelle Gardiner-Hynds, MA Integrated Studies (Athabasca University) Ms. Gardiner-Hynds is a specialist in Canadian women's history and an instructor in History and Women's Studies at North Island College.
Diane Purvey, Ph.D. (University of British Columbia) Dr. Purvey is the Dean of Arts at Kwantlen Polytechnic University and an expert on the history of education and social history in Canada.