SAMHSA's Definition of Trauma-Informed Care
Here in Canada, we don't have an agreed upon definition of trauma-informed care. Most Canadian agencies borrow the following definition from the US government's Substance Abuse Mental Health Services Administration (SAMHSA).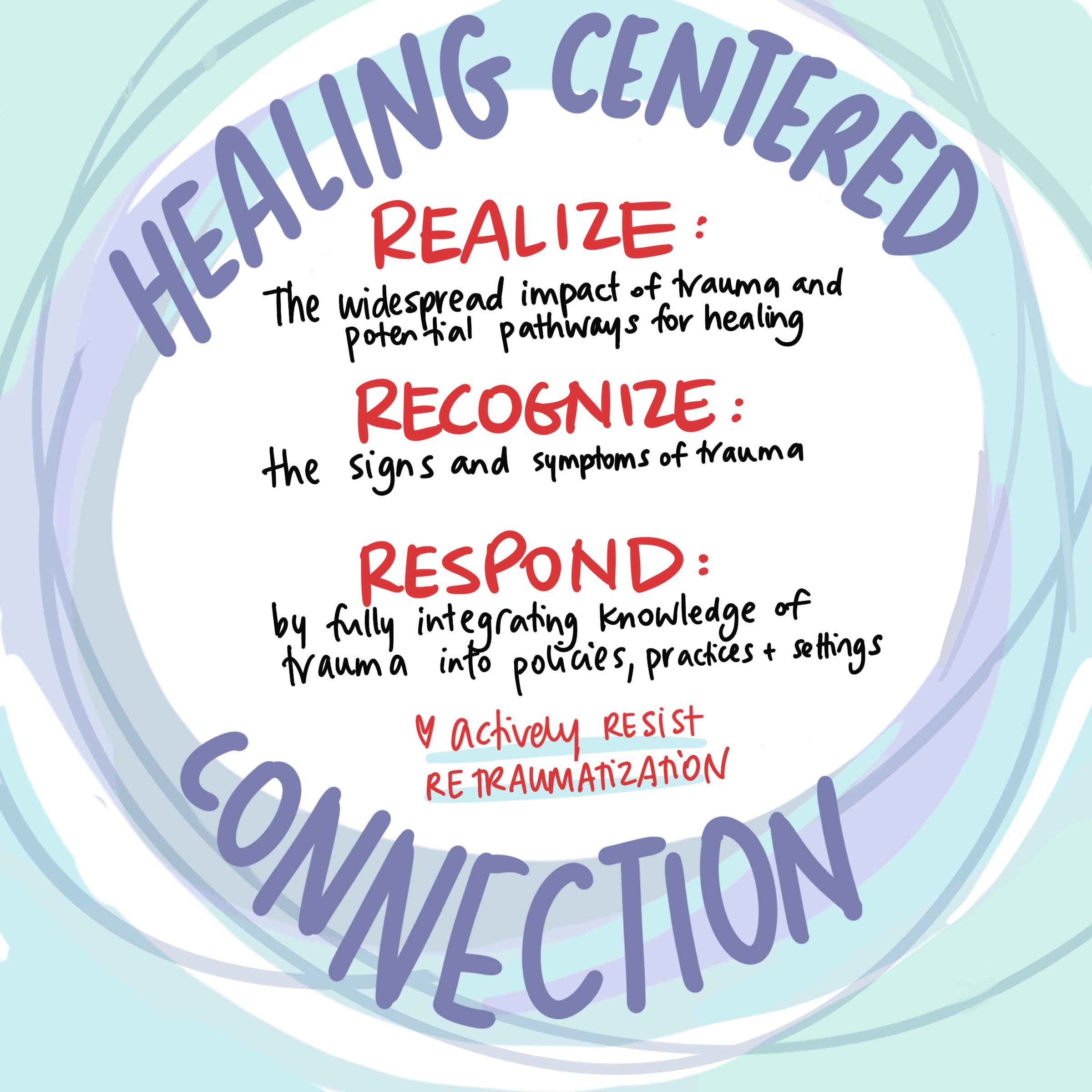 According to SAMHSA's Concept of Trauma and Guidance for a Trauma-Informed Approach (2014), trauma-informed agencies:
REALIZE the widespread impact of trauma and understand potential paths for healing.
RECOGNIZE the signs and symptoms of trauma in clients, staff, and others involved with the system.
RESPOND by fully integrating knowledge about trauma into policies, procedures, practices, and settings.
Actively RESIST RETRAUMATIZATION.
You'll notice in the second bullet point it says "clients, staff, and others involved within the system. That means everyone. Why do you think it is important to assume that everyone can come to the table with trauma?
How do you think that will affect the way a program is run?
In the previous section we mentioned racial trauma, and microaggressions. What must an individual, and agency do to make sure they aren't unconsciously perpetuating microaggressions that cause trauma in BIPOC peoples?
Media Attributions