Book Title:

Block E: Fuel Gas Systems

Subtitle: Plumbing Apprenticeship Program Level 3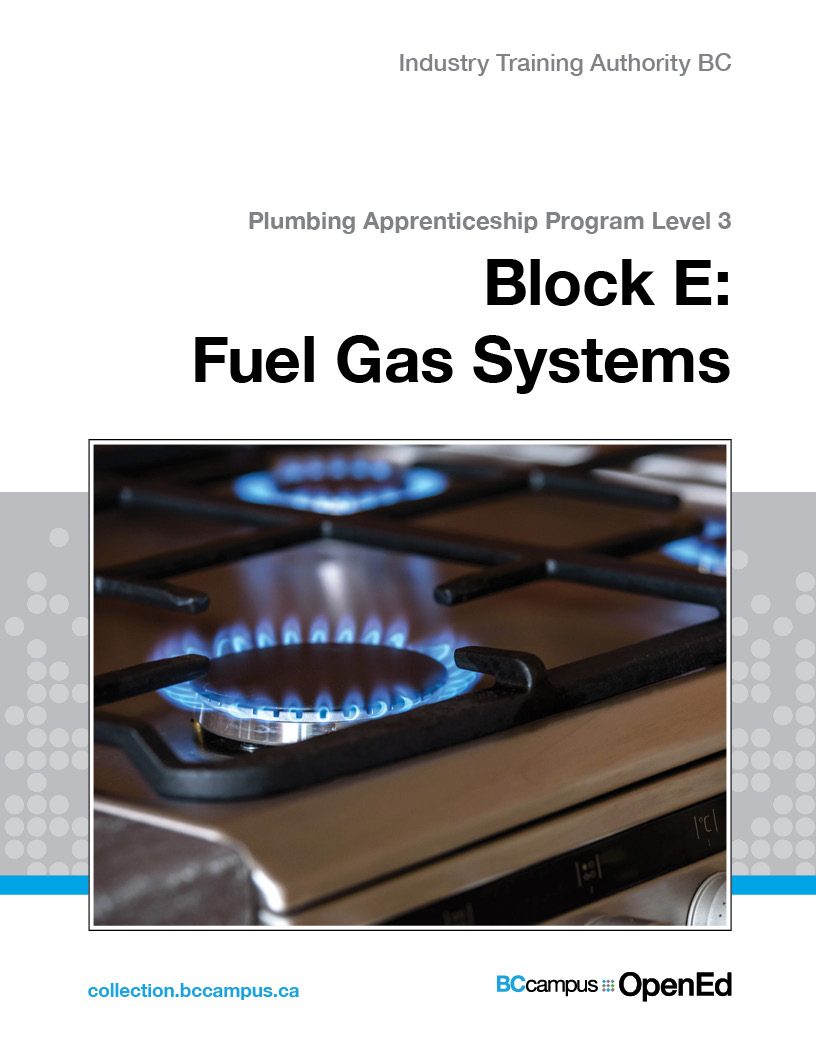 Book Description: The content of this block is organized to introduce the plumber apprentice to the theory and installation of natural gas systems. This block will cover topics from design and installation code requirements to air supply and venting requirements and applications. Flame safeguards will also be addressed with special attention being given to the B149.1 Natural Gas and Propane Installation Code.
License:
Creative Commons Attribution NonCommercial ShareAlike