About the Adapting Authors, 2nd Edition
During the spring of 2020, an intrepid team of collaborative educators and industry professionals came together to give this textbook a fresh update focusing on updating data, statistics along with some content updates.  The group of diverse editors consisted of faculty from across BC's post-secondary institutions including: BCIT, Capilano University, College of the Rockies, North Island College, Royal Roads University, Selkirk College and Vancouver Island University. Industry professionals representing Heiltsuk First Nation and go2hr also graciously contributed to the updates.
Contributing Editors
Wendy Anderson, Selkirk College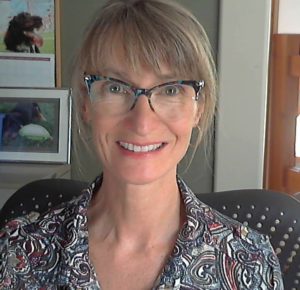 "I love teaching and I love the hospitality industry, now I am fortunate to enjoy both. I have the pleasure of working with inspiring students, watching them grow their careers in the industry."
Wendy was born and raised in the UK and has benefited from studying and working in many locations around the globe. She has completed a Bachelor's degree from the University of Calgary an MBA from Edinburgh School of Business and more recently completed her Instructional Diploma from Vancouver Community College with an Online Teaching Certificate.
Wendy joined the faculty at Selkirk College in 2008 after more than a decade-long management career with the Fairmont and Delta hotel chains. Her industry-specific expertise is derived from past positions ranging from owning an independent event planning company to working as the Director of Conference Services at the Fairmont Chateau Lake Louise.
Wendy has a passion for outdoor adventure and recreation and in her spare time can be seen out in the back-country trail running, biking and skiing.
Mohna Baichoo, Capilano University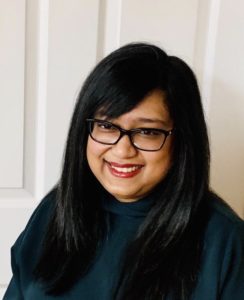 Mohna Baichoo was born and raised in Mauritius, an island nation with a significant tourism sector. She has visited several countries, always intrigued by how the local culture fit into an increasingly globalized world.
She completed an advanced diploma course in Hotel and Tourism Management at the Cesar Ritz Colleges in Switzerland. The University of Massachusetts, Amherst, in the USA was her next step, where she obtained her B.Sc. in Hospitality and Tourism Management. Her thirst for knowledge inspired her to obtain an online Master's Certificate in Hospitality Marketing & Revenue Management from Cornell University, as well as a Master's Degree in Tourism Management from Royal Roads University in British Columbia, Canada. Her graduate research paper for her MA focused on customer service and technology in boutique hotels in Victoria, BC.
Mohna has worked for hospitality companies in various countries such as Switzerland, USA, UAE and Mauritius, working primarily in food and beverage operations, cost control and front office operation. Mohna has taught hospitality and tourism courses for 3 years in a public secondary school in Mauritius. Since 2017, along with teaching hospitality and tourism courses, Mohna has also taught WIL (Work Integrated Learning) courses in both private and public post-secondary institutions in Vancouver, North Vancouver and New Westminster.
Currently, Mohna is an instructor in the School of Tourism, Faculty of Global and Community Studies at Capilano University (Cap U). Her interests include global tourism and hospitality as she also focuses on supporting students completing their practicum placements. Mohna chairs the curriculum committee for the School of Tourism and School of Outdoor Recreation at Cap U, and is a member of the WIL committee. At the regional level, she is a member of ACE-WIL (Association for Co-operative Education and Work Integrated Learning BC/Yukon) and their external relations subcommittee.
Geoffrey Bird, Royal Roads University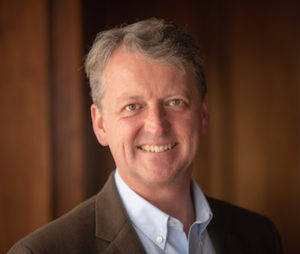 Geoffrey Bird, PhD, is a Professor in the School of Tourism and Hospitality Management at Royal Roads University since 2008. His doctoral work focused on the relationship between tourism, remembrance and landscapes of war. Geoff has been active in a range of initiatives related to this topic, including consulting in the design of the educational experience for 10,000 Canadian students to Vimy Ridge, France, in 2017. He is also the Project Lead for the War Heritage Research Initiative, directing and producing some 30 short documentaries.
He has been involved in tourism and hospitality education for 30 years, working primarily in British Columbia while gaining valuable experience in Malaysia, Vietnam, Europe and across Canada.
Geoff was instrumental along with a team of other dedicated educators in the creation of tourism and hospitality programming in the province while working with the government and then as an instructor at Capilano University. While there, he initiated the community based tourism project in Vietnam in 2002–2008, a project that has continued over the years.
John Brouwer, Capilano University
Frank Brown, Heiltsuk First Nation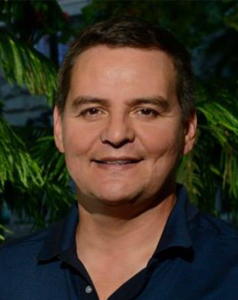 Frank Brown is a member of the Heiltsuk First Nation, who carries the Hereditary Hemas (Chief) name of Dhadhiyasila (λ.λ.yasila) meaning "preparing for the largest potlatch". He serves as Sr. Advisor on the National Indigenous Leadership Initiative and as a member of the Bank of Montreal Indigenous Advisory Council with Indigenous leaders from across Canada. Brown is also an adjunct professor at Simon Fraser University's Resource and Environmental Management Department and recipient of an Honorary Doctorate of Laws from Vancouver Island University.
Brown is a leader in the Pacific coast-wide ocean-going Indigenous canoe resurgence and served as initiator and events planner for the Tribal Journeys to Bella Bella in 1993 and 2014. Brown was the founding director of the Heiltsuk Integrated Resource Management Department and director of Land and Marine Stewardship for the Coastal First Nations – Great Bear Initiative. He co-developed and is part of the implementation team for the Aboriginal Ecotourism Training Program (AETP) with the Heiltsuk Tribal Council, Vancouver Island University and North Island College. He also supported the development of an Indigenous Guardians training program with Coastal First Nations – Great Bear Initiative and Vancouver Island University.
Brown has served as a director of Aboriginal Tourism BC and was chairperson of the Heiltsuk Economic Development Corporation. He co-established and was the co-program manager for the FP Innovations, First Nations Forestry Program. Brown is also an entrepreneur involved in fisheries, forestry and tourism
Suzanne de la Barre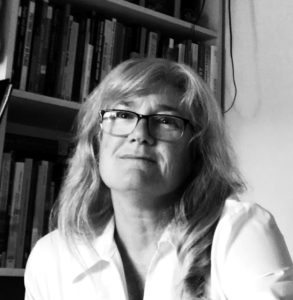 Suzanne de la Barre, PhD, is a faculty member with Vancouver Island University's Recreation and Tourism Management program, and teaches in the Bachelor of Tourism Management Program, the Aboriginal Ecotourism Training Program (AETP), and the Master of Arts in Sustainable Leisure Management Program (MASLM). Her research interests include community development at the intersection of culture and creative activity, new economies, and remote places, with a special interest in the northern and circumpolar world. She has been involved in the development and implementation of several multi-year research and teaching programs through the University of the Arctic's Thematic Network on Tourism and the International Polar Tourism Research Network. She collaborates with tourism and community development organizations in BC and Yukon, and loves to share her enthusiasm for supporting positive change with students, as well as community and research project partners. Suzanne lives in Whitehorse (Yukon) and Nanaimo (BC).
Rob Ferguson, Vancouver Island University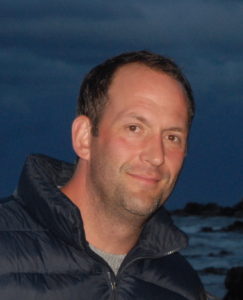 Rob Ferguson, PhD, has seen cultural engagement emerge as a driving force behind the growth of tourism around the world.  Rob is a faculty member with Vancouver Island University's Recreation and Tourism Management program, and teaches in the Bachelor of Tourism Management Program, the Aboriginal Ecotourism Training Program (AETP), and the Master of Arts in Sustainable Leisure Management Program (MASLM).
Prior to his appointment at Vancouver Island University, Rob was a Senior Lecturer in Leisure Management at the University of Gloucestershire, U.K. He currently serves on a number of community advisory boards and his research interests include the role of Indigenous tourism in fostering cultural resilience and social reconciliation among selected coastal communities in British Columbia, Canada.
Rob's hometown is beautiful Qualicum Beach, British Columbia, and he is committed to exploring British Columbia's many outdoor recreation opportunities with his young family as much as possible!
Paolo Fresnoza, Capilano University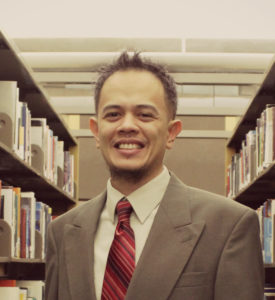 Paolo is an accomplished tourism expert with a wealth of experience in the tourism industry in Canada, Australia, Thailand and the Philippines. Armed with over 20 years of experience, his specialties include tourism planning, destination and policy development, tourism sustainability, community-based strategizing, and more recently, disaster risk management in tourism.
As a former Assistant Professor at the University of the Philippines – Asian Institute of Tourism and as a current Instructor at Capilano University in North Vancouver, Paolo brings together his experience and expertise into the classroom environment.
Paolo is a graduate of Capilano University's Tourism Management Degree program and holds a Master's degree (with honours) in Urban and Regional Planning from the University of the Philippines. He is currently working on his last chapter for his doctoral dissertation, which focuses on disaster risk management in tourism in the perspective of Indigenous systems and practices.
Paolo's research interests revolve around post-tourism, theories and epistemologies of tourism, interdisciplinarity, critical paradigms and tourism activism, the emergence of tourism disruptors, rethinking destination development, and the continuous quest for managing mass tourism.  He is also currently spearheading initiatives in establishing tourism research at Capilano University.
Andrea Hinck, go2HR
Andrea joined the go2HR team in 2015 and has more than 30 years' experience in the tourism and hospitality industry, 10 of which are in human resource management at the operation and corporate levels. She manages and implements go2HR's industry training programs and projects including SuperHost, and in the past, the Winning Pitch and Student Industry Rendezvous. She also liaises with go2HR committees, industry associations, employers, training providers, and other stakeholders. Andrea is a Chartered Professional in Human Resources (CPHR) and holds a certificate in leadership coaching and a diploma as a provincial instructor in adult education.
Favourite place in BC: Stanley Park, Vancouver
Tania Loken, Capilano University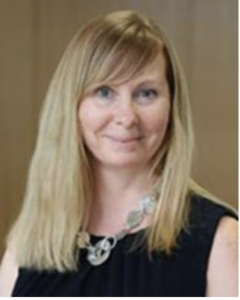 Tania (Barron) Loken (MA, Royal Roads University, 2009) has been in and a part of British Columbia's tourism industry since 1995. Starting her career in Whistler during the key market development years, she worked for notable organizations such as Tourism Whistler, Delta (opening), Westin (opening) Sheraton, Marriott and Intrawest (Whistler Blackcomb and Panorama Mountain Resorts) in sales roles.
Furthermore, she worked with hoteliers in sales and training for a hotel software company, and at go2 HR where she managed a nationally funded tourism certification and tourism training program in BC.
Tania transitioned into a teaching career in 2014. She joined the BCIT student Association in a career development and training capacity, where she facilitated 100+ career focused workshops for a diverse student audience in all schools and campuses at BCIT.
Tania is a Certified Training and Development Practitioner, holds her Provincial Instructors Diploma, and is a Career Development Practitioner candidate. She is currently an instructor/convenor in the School of Tourism, Faculty of Global and Community Studies at Capilano University and working in her community.
David MacGillivray, Selkirk College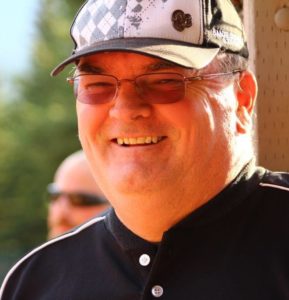 A Senior Operations Manager with over 35 years' experience with the world-renowned Fairmont Hotels and Resorts. David has 25 years of executive-level experience in a variety of positions including General Manager, Director of Operations, Director of Food and Beverage, and Executive Chef. He has worked at the Chateau Whistler, Palliser Hotel, Banff Springs, Chateau Lake Louise, Chateau Laurier. David was the opening General Manager for the Fairmont Zimbali Resort, Fairmont Zimbali Lodge and Country Club. The Fairmont Zimbali Resort was the first Fairmont hotel opened in South Africa, opening in time for the 2010 World Cup.
David has been an instructor at Selkirk College in Nelson in the School of Hospitality and Tourism since 2016.
Moira McDonald, Royal Roads University
Becky Pelkonen, College of the Rockies
David Pinel, North Island College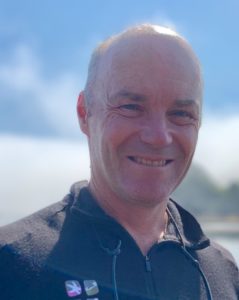 David Pinel, M.Sc., is Faculty with Adventure Guiding and Tourism & Hospitality at North Island College (NIC). A highlight for since 2014 has been co-developing and delivering the Aboriginal Ecotourism Training Program (AETP) with colleagues from NIC, Vancouver Island University, and the Heiltsuk Tribal Council, together with students from over 27 First Nations.
David otherwise co-owns and manages West Coast Expeditions (WCE), a sea kayaking tour company based in Ka:'yu:'k't'h'/Che:k'tles7et'h First Nations' territory. WCE is recognized by Destination Canada for offering a Canadian Signature Experience.
David has been leading coastal education and adventure experiences since 1985 and involved in community-based planning and capacity-building since 1995. A common theme is the interconnection of biological and cultural diversity for ecosystem and human health and well-being. He appreciates working with a range of educators, entrepreneurs, organizations, and partners…when not otherwise Nordic skiing, biking, paddleboarding, or active with friends and family.
Blake Rowsell, Capilano University
Garrett Stone, Vancouver Island University
Graham Vaughan, Capilano University