About the Authors and Reviewers, 1st Edition
Authors
Morgan Westcott, Editor and Author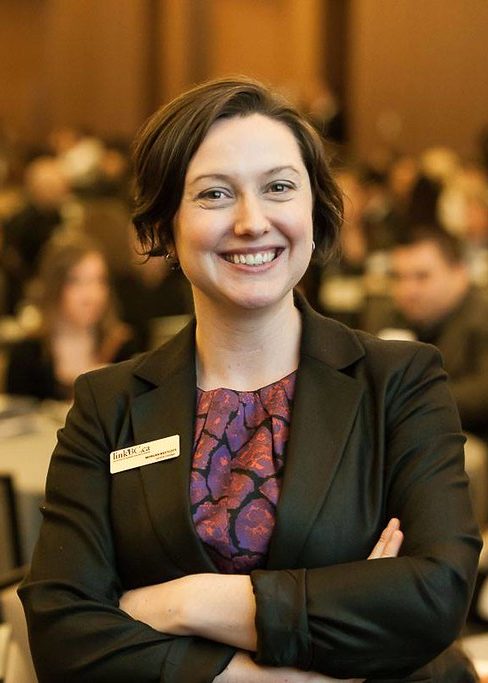 Morgan Westcott served as project manager and lead author for this textbook and is responsible for Chapters 1, 2, and 7. A graduate of the BCIT tourism marketing program, Morgan holds a B.A. in English and an M.A. in tourism management. She has management-level experience in cultural tourism, food and beverage operations, and special events.
Morgan is the general manager for LinkBC: the tourism and hospitality education network. She oversees operations, staff, and strategic direction and ensures delivery of signature events including the Student Case Competition and Student-Industry Rendezvous.
Morgan has been an instructor at Capilano University and Royal Roads University and has served as an author on the revised British Columbia Tourism 11 and 12 curriculum. She lives in East Vancouver with her husband, Matt; daughter, Fraser; and son, Douglas.
Geoffrey Bird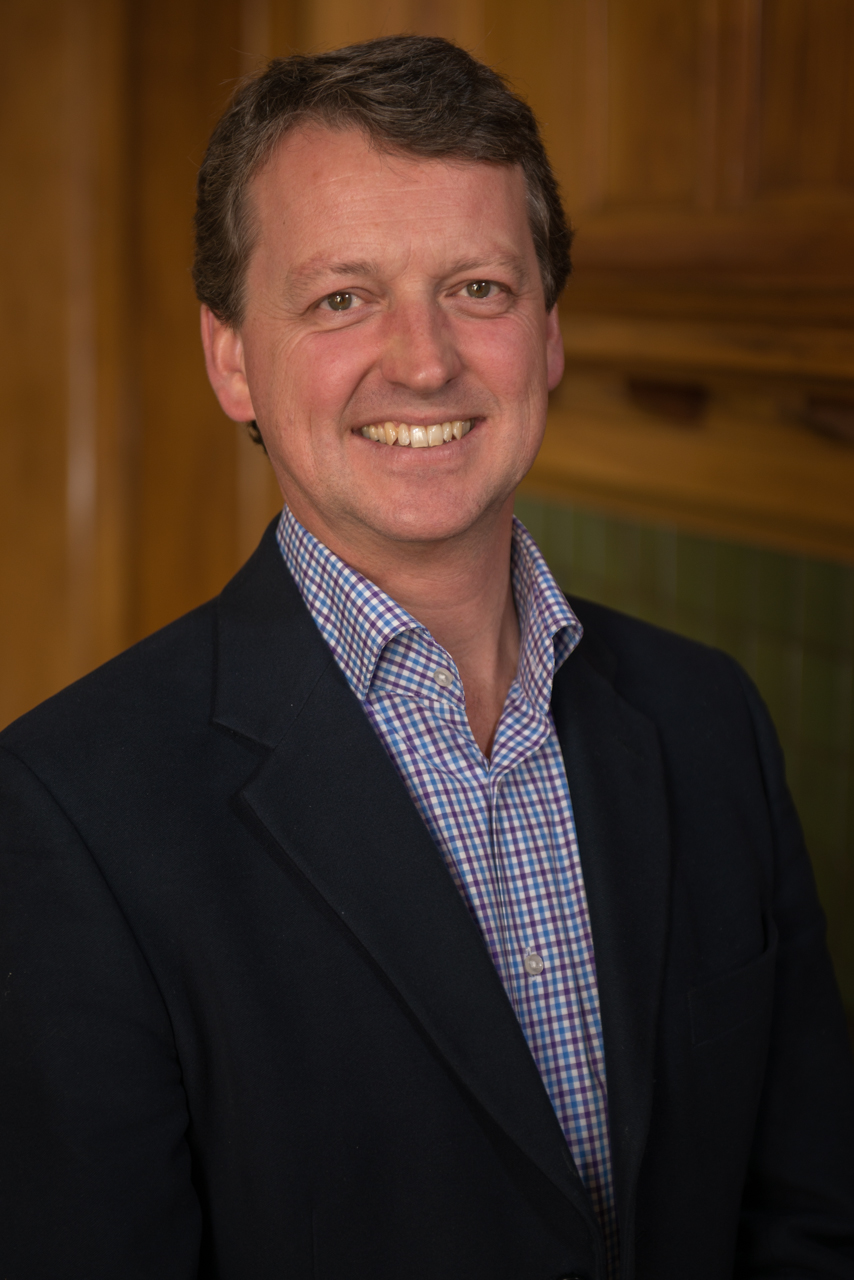 Geoffrey Bird is associate professor of the School of Tourism and Hospitality Management and the program head for the Master of Arts in Tourism Management at Royal Roads University. His research interests include heritage tourism, remembrance tourism, community development, poverty alleviation, sustainable tourism, cultural landscapes, tourism HRD policy and practice, and the visitor experience. Geoff has worked on three CIDA-funded tourism training projects in Vietnam and Malaysia. While living in Kuala Lumpur, he was president of the Malaysia Canada Business Council.
Prior to working at Royal Roads, Geoff spent seven years with the Ministry of Advanced Education coordinating the public post-secondary tourism and hospitality programs. He managed the international implementation of the SuperHost programs at Tourism British Columbia and American Express as well as operating his own tour business. He also served as convenor of the tourism management diploma and degree programs at Capilano University for seven years. He has a Ph.D. from the University of Brighton where he studied the relationship between battlefield tourism and remembrance. He also holds an M.Sc. in training from the University of Leicester, where he studied tourism education policy and planning. His B.A. Honours degree in international development, with a minor in French literature, is from the University of Guelph
When not immersed in the world of tourism and education, Geoff's leisure repertoire includes kayaking and skiing. He continues to enjoy the opportunity to travel for pleasure and for research purposes, particularly in North America, Europe, and Vietnam.
Peter Briscoe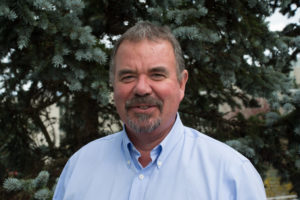 Peter has taught hospitality, tourism, and event management at the post-secondary level for over two decades, with faculty appointments at Okanagan University College, College of New Caledonia, Thompson Rivers University, and Vancouver Island University, where he is currently the chair of the bachelor of hospitality management program and the wine business program. He holds a master's of business administration degree from Southern Cross University, specializing in hotel and tourism management, and he is an approved tutor for the Wine and Spirit Educational Trust. His research interests have led him to international destinations in North America, Europe, and the Pacific. He is particularly interested in food, wine, and events and their role in shaping cultures and societies, and the continually changing nature of the hospitality experience.
Previous to working in academia, Peter held various management positions in hotels and food service organizations. His passion is people and their success, and he prides himself in expecting the best from both himself and others. He currently resides on Gabriola Island with his wife Lynda, where they enjoy time with friends and family, particularly their grandchildren.
Ray Freeman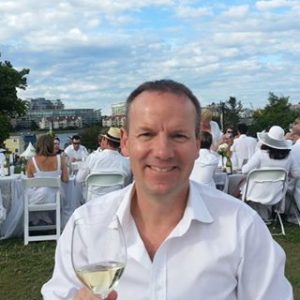 Ray Freeman is an associate faculty member in the School of Tourism and Hospitality Management at Royal Roads University and a principal consultant with Left Coast Insights – Tourism Development Consulting. Ray's research interests include community tourism development and stakeholder integration, tourism product development, destination management and marketing, social entrepreneurship, sustainable tourism development, adventure tourism, and tourism education.
To date Ray has had several roles in the industry including community tourism and product development; tourism and hospitality course development and delivery; DMO industry services management, customer service training curriculum development and e-learning; and international conference keynote speaker.
Ray is a member of the board of directors of Tourism Victoria. Some of his clients include the Aboriginal Tourism Association of British Columbia, Destination BC, and the Alberta Ministry of Culture and Tourism.
Kelley Glazer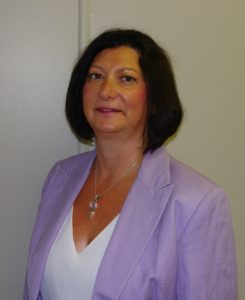 Kelley has over 26 years of experience in the tourism and hospitality industry. She has worked in destination marketing and management, hospitality sales, operations, and transportation marketing.
Having lived in northern BC and northern Saskatchewan, and on Vancouver Island, Kelley has a distinct perspective of tourism product development — from extreme destinations with little exposure to very busy and popular experiences striving to differentiate themselves. Kelley has been honoured to serve on many tourism-oriented boards and advisory groups, including community, regional, and provincial organizations.
Deeply motivated to learn and challenge herself, Kelley recently decided to formalize her experience by working toward her M.A. in tourism management at Royal Roads University, which has been a wonderful journey.
Keith Henry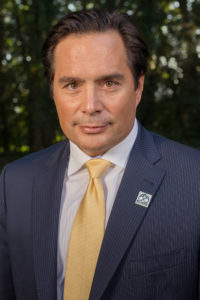 Keith Henry is of Métis heritage, born in Thompson, Manitoba, and raised in Prince Albert, Saskatchewan. He achieved a B.Ed. from the University of Saskatchewan in 1995.
Keith began his career in 1995 with teaching positions and has become well known for his strategic administrative and negotiations skills. Since 1998, he has led numerous provincial, federal, and industry negotiations on a variety of issues. He has been directly responsible for financial administration of a number of Aboriginal non-profit organizations and has a proven track record of success.
Keith is the president and CEO of KCD Consulting Incorporated, which specializes in human resource development, economic development, project delivery, strategic planning, negotiations, and leadership development. He has worked with several Aboriginal clients, including the Aboriginal Tourism Association of British Columbia, Treaty 8 Tribal Association, Prophet River First Nations, Halfway River First Nations, Alexis Creek Indian Band, Kelly Lake Métis Settlement Society, and Tl'azt'en Nation.
Keith has held several industry board positions including the former president of the Industry Council for Aboriginal Business, current chair of the Aboriginal Tourism Association of Canada, former chair for the Native Education College, current member of the Minister's Council on Tourism, current member of the Vancouver Board of Trade's Aboriginal Opportunities Committee, Destination BC marketing committee member, member of the World Indigenous Tourism Alliance, president of the White Buffalo Aboriginal and Métis Health Society, and current president of the BC Métis Federation.
Terry Hood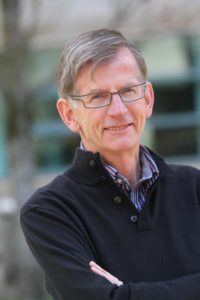 Terry has been a leader in the fields of tourism education, regional tourism planning, project management, and Aboriginal education program development for over 30 years. He most recently established and served for eight years as general manager for LinkBC: the tourism and hospitality education network, where he initiated the development of the Tourism Online Resource Centre. He has coordinated the development of numerous tourism-related learning resources including Aboriginal Cultural Tourism: Business Planning Guide, Transforming Communities through Tourism, and Cultural/Heritage Tourism: a Handbook for Community Champions.
As principal of the North Shore Project Leadership (NSPL) consultancy, he has coordinated many tourism strategic plans and broader initiatives for the industry in Canada and for international clients. He has also built a strong reputation as an innovative program developer in the post-secondary education field. Terry has extensive experience working in collaboration with the Aboriginal community and, through NSPL, has provided services for many Canadian and international clients.
A graduate and faculty member of Simon Fraser University, Terry has also held faculty and administrative positions at the University of British Columbia and Capilano University.
Heather Knowles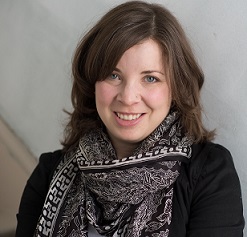 Heather brings more than 10 years' experience to the tourism and hospitality industry. A graduate of Royal Roads University tourism management M.A. program, Heather was awarded the Tourism Industry of British Columbia/Pat Corbett graduate award in 2011. Currently working in tourism marketing, Heather is able to develop strategic relationships with local DMOs, stakeholders, and government entities to implement successful tourism marketing campaigns.
Over the past 10 years Heather has worked in a variety of tourism sectors including with the City of Edmonton as a festival and event liaison, assistant manager for an outdoor tour company, and tourism sessional instructor. Additionally, Heather has contributed to variety of consulting projects including visitor experience redevelopment for Forillon National Park, Hostelling International Canada Pacific Mountain Region, Lac La Biche Visitor Information Centre Development Project, and Tourism Jasper Event Strategy. Research interests include the analysis and development of visitor experiences and strategic implementation of these experiences for communities.
Heather currently is working toward completing her provincial instructor diploma while spending as much time as possible exploring western Canada and the BC coast.
Micki McCartney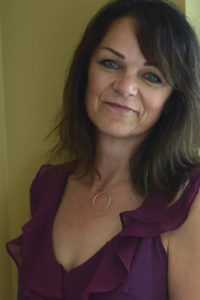 For the past nine years, Micki has been employed as the co-operative education instructor and coordinator at Vancouver Island University, with the responsibility for co-operative education programming and assignments for diploma and bachelor degree students engaged in the study of tourism and recreation. Micki is currently the acting manager for Vancouver Island University's Powell River campus.
Her expertise includes a master's degree in leadership and training as well over 20 years of direct work and certification/training with a focus on leadership, career management, career counselling, and training. She has worked as an instructor, coach, facilitator, and owner/operator and manager in a variety of settings.
Donna Owens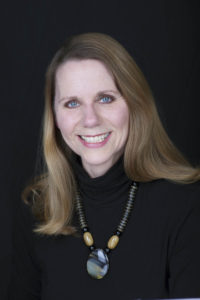 Donna began her public service career in Ottawa at Statistics Canada. Within the federal government she gained experience in various policy and program areas including the Minister's Task Force on Federal Sport Policy, Treasury Board, and Industry Canada.
Donna spent 11 years at the Canadian Tourism Commission and undertook research, product development (in the attractions, festivals, cultural, and heritage tourism sectors) and marketing in the U.S. leisure and business travel programs. In 2004, she became the first tourism director of a major retail attraction, Vaughan Mills (Toronto). In 2006, she returned to the public sector as an advisor with the Ministry of Tourism and Culture (Ontario), and in 2012, she joined the Ministry of Children and Youth Services as a senior policy advisor.
Donna chaired the Toronto Attraction Council from 2005 to 2008 and remains an active supporter of the attractions sector. She has published on topics such as public libraries, Canadian income trends, the competitiveness of Canadian resorts and attractions sector, and development of cultural/heritage tourism. She currently teaches in the Continuing Education, Apprenticeship, and Community Programs Centre for Hospitality and Culinary Arts at George Brown College in Toronto.
Lynda Robinson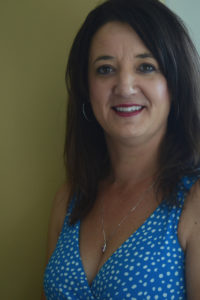 Lynda has worked at Vancouver Island University (VIU) for the past 12 years in career and employment services. She currently focuses on supporting students in the hospitality management and tourism programs as an instructor and co-operative education coordinator.
Lynda's educational background includes an M.A. in leadership and training, with thesis work focusing on employability skill development for post-secondary students. Her role has included developing and expanding career services, focusing on creating programming and services to help students acquire the knowledge and skills to connect their educational experiences to work and life. With a keen interest in experiential learning, student success, and curriculum development, Lynda enjoys contributing to VIU students' job and career development success.
Eugene Thomlinson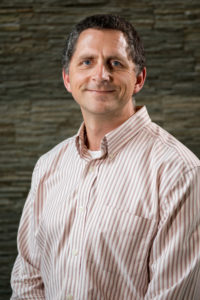 Eugene is an assistant professor in the School of Tourism and Hospitality Management at Royal Roads University and has more than 15 years of experience in industry and academia providing a firm foundation of practical and theoretical knowledge in market research and management. Eugene worked for the Canadian Tourism Commission as the senior market analyst and where he was the principal researcher for the award-winning explorer quotient (EQ) program. Prior to this, he worked for Parks Canada, conducting social science research for national tourism and historic sites across western Canada.
Eugene completed his Ph.D. in tourism through La Trobe University in Australia. He holds a Bachelor of Commerce in finance and small business management from the University of Manitoba. He also has an M.B.A. in tourism and hospitality management from the University of Calgary with his thesis examining the business of ecotourism in Central America.
Griffith (Griff) Tripp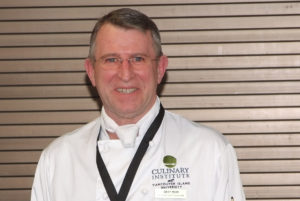 Griff's academic career at Vancouver Island University (VIU) started in 1994 teaching financial management courses in the hospitality management program. He went on to serve as chair of the program for many years, also teaching at CHN (now Stenden University) in the Netherlands, University of Nevada Las Vegas Singapore campus, Technological Educational Institute in Greece, and Seoul Women's University in South Korea. Upon retiring in 2010, he was named an Honorary Research Associate at VIU.
Prior to teaching, Griff was with the Keg Steakhouse & Bar as a multi-unit owner-operator, and the Old Spaghetti Factory Restaurants as a franchisor and as a franchisee. He has served as chair of the Canadian Restaurant and Foodservice Association (now Restaurants Canada) and is an Honourary Fellow of that organization. Griff holds an M.B.A., a B.Sc., a B.Ed., and is a certified Red Seal Chef.
Today Griff and his wife, Pat, have a farm with sheep and hens in Victoria.
Don Webster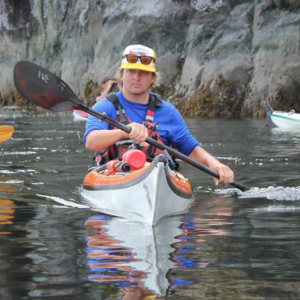 Don Webster is the convener of the Wilderness Leadership and Advanced Wilderness Leadership Certificates at Capilano University. His past experience includes guiding wilderness trips on five continents in such destinations such as Patagonian Chile, Arctic Norway, Greenland, Alaska, the Middle East, and Antarctica. He stays active within the outdoor industry by continuing to lead international trips and certifying aspiring guides.
In addition to guiding, Don has consulted on numerous industry projects, including technical sea kayak manuals, risk assessments for education institutions, recreation assessments for small businesses, and GAP analyses for outdoor adventure companies. His credentials include an adventure tourism business management certificate (College of the Rockies), an adventure guide diploma (Thompson Rivers University), a bachelor of tourism management degree (Thompson Rivers University), and a master's of environmental management (Royal Roads University). Don is also an examiner with the Sea Kayak Guides Alliance of BC.
Rebecca Wilson-Mah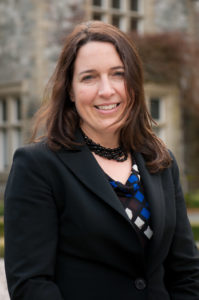 Rebecca Wilson-Mah is assistant professor in the School of Tourism and Hospitality Management at Royal Roads University. Drawing on her education and personal and professional experience, she strives to create participatory and inclusive approaches to learning and problem solving. Rebecca is an award-winning case writer and reviewer and associate editor for tourism and hospitality cases for The International Journal of Instructional Cases. She researches and writes cases that convey real life; factual, organizational problems for students to analyze and then aim to resolve. Rebecca completed her EdD in higher education and holds a Chartered Professional in Human Resources (CPHR) designation.
Reviewers
Shawna Broekhuizen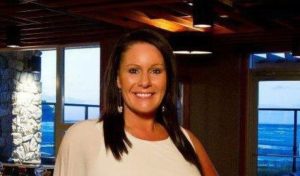 Shawna began her tourism career 20 years ago and in 1998 decided to return to school, graduating from the hospitality management program at what is now Vancouver Island University. Since then she has worked in various properties across Canada including the Rimrock Hotel in Banff and the Hilton Whister Resort.
In 2008, Shawna was hired as general manager for the Beach Club Resort, which received national recognition as a top-three finalist for the Tourism Industry Association of Canada New Business of the Year Award. The resort was the only Canadian property recognized in this category, and the finalist nomination helped boost both the profile of the resort and the community of Parksville. The resort also received a 4.5-star rating from Canada Select in 2009 and was welcomed as a member of the Hotel Association of Canada's green key eco-rating program, recognizing the resort's innovative environmental choices and strategies.
During her employment with the Beach Club Hotel, Shawna completed the Royal Roads University M.A. in tourism management. She is now an instructor for North Island College Courtenay Campus in the professional tourism program.
Sarai Danby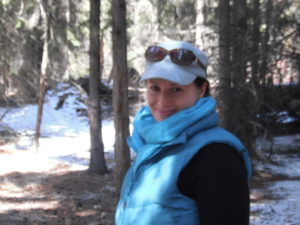 Sarai has a background that spans the small business, tourism, adult education, and financial services sectors. Coupled with a master's of tourism management, this experience has supported advancement of a unique set of competencies including all aspects of business and human resource development, administration, strategic planning, project/business management, training, and customer service.
Having lived and worked in several communities that count tourism as an important economic driver, Sarai has a passion for the development of unique offerings that support an authentic and memorable experience for the consumer, especially if that offering incorporates innovative environmentally sustainable initiatives.
Sarai lives in the country with her husband, kids, horses, dog, and a menagerie of other critters. She currently works at Olds College developing, managing, and marketing a portfolio that consists of agronomy, livestock, equine, and veterinary programming that ranges from short courses through to accredited certificate programs.
Lian Dumouchel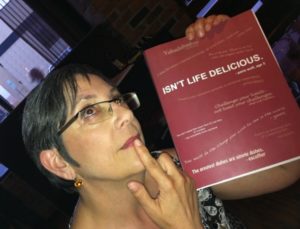 Lian Dumouchel has been a faculty member at Thompson Rivers University (TRU) since 1994 and taken on a variety of roles including chair and international academic coordinator in the Tourism Management Department. She received a teaching excellence award in 2010 and has extensive experience in curriculum development and international initiatives. She recently completed a three-year term as director of international academic development at TRU.
Lian has taught in the areas of entrepreneurship, innovation, and new product development. Her research interests include internationalizing higher education, entrepreneurship, innovation, knowledge management, and product development within small firms.
In September 2014, Lian was seconded for a three-year term as director of global engagement at TRU.
Wendy Magnes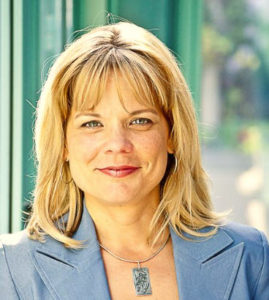 With nearly 25 years of tourism industry experience at the community, regional, provincial, and international levels, Wendy has had the great fortune to work for organizations such as Walt Disney World, Tourism Victoria, BC Ferries, the City of Revelstoke, as well as two BC tourism regions: the former High Country Region and Tourism Vancouver Island.
Currently, as manager of regional partnerships with Destination BC, Wendy enjoys a close working relationship with all six of BC's regional destination management organizations, delivering cooperative marketing programs for the benefit of tourism businesses and communities across the province.
Wendy also lends a voice to advisory councils for Royal Roads University and Camosun College as a strong advocate for greater synergies between academia and the tourism and hospitality industries. Wendy has a certificate in tourism supervisory development and a diploma in special events and convention management from Thompson Rivers University, as well as an M.A. in tourism management from Royal Roads University.
Stephanie Wells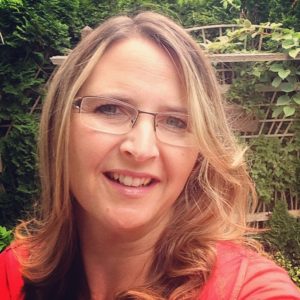 As the convenor of Tourism Management programs at Capilano University, Stephanie oversees the bachelor of tourism management and the tourism management co-operative diploma. She teaches a variety of courses including sales, promotions, communications, product development, management, and tourism theory. Sharing experiences with students and finding out their potential career path is one of the things she loves about her role.
She believes the best service starts with a smile and has dedicated her career around developing and training people within frontline roles. She has been certified as a Disney trainer, SuperHost, and tourism visitor information counsellor trainer, and has written and delivered several of her own sales and service workshops. Her goal is to instill in others a sense of passion, service, and pride in their surroundings enabling them to showcase the best their communities have to offer to visitors from around the globe.
Travelling is the best part of this industry, and Stephanie has been involved as a teacher and consultant on various international projects in Russia, Vietnam, Ecuador, and the Philippines.
Living in Squamish, Stephanie is involved in various levels of committees and organizations that have made a difference in her community, including serving on the board of the Squamish Chamber of Commerce and the Squamish Pirates Swim Club. Most recently, she has served as a member of the Branding Committee for Squamish as the town continues to develop as a key place to visit, live, and build business.
Ted Wykes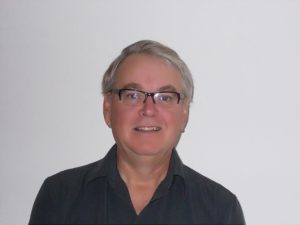 Ted has 30 years of experience teaching tourism and hospitality at various post-secondary institutions in Canada. He is currently working on various consulting projects including curriculum development and program redesign, prior learning portfolio assessments, and teaching for the Open Learning Division of Thompson Rivers University.
Prior to teaching, Ted gained industry experience while employed by Tourism Calgary, Travel Alberta, and Fairmont Hotels and Resorts.
He has written curriculum (both face to face and online) for a number of programs and areas of specialization including special event management, conference planning, tourism marketing, and tourism development, and he has been involved in the development of nationally recognized occupational standards for positions within the tourism and hospitality field.