The accommodation sector is sensitive to shifting local, regional, and global economic, social, and political conditions. Businesses must be flexible to meet the needs of their different markets and evolving trends. These trends affect all hotel types, regions, and destinations differently. However, overall, hoteliers must respond to these trends in a business landscape that is increasingly competitive, particularly in markets where the supply base is growing faster than demand (Hotelier, 2018). As the digital revolution continues to change the way we work and spend our free time, hoteliers are adapting to respond to what guests expect in their interactions with a hotel, from the booking experience right through to leaving guest reviews and sharing their experience with others.
The Sharing Economy: Airbnb
Airbnb began in 2008 when the founders rented their air mattresses to three visitors in San Francisco (Fast Company, 2012). In fact, the name Airbnb is derived from "air mattress bed and breakfast." However, Airbnb is not only for couch surfers or budget-conscious travellers; it includes a wide range of spaces in locations all over the world. Since 2008, the Airbnb online marketplace has grown rapidly. In 2014 Airbnb had more than 1 million listings worldwide and 30 million guests who used the service (Melloy, 2015). By 2019, Airbnb was widely considered the world's largest lodging brand reporting over 7 million listings worldwide, in 100,000 cities, in over 220 countries (Airbnb, 2020).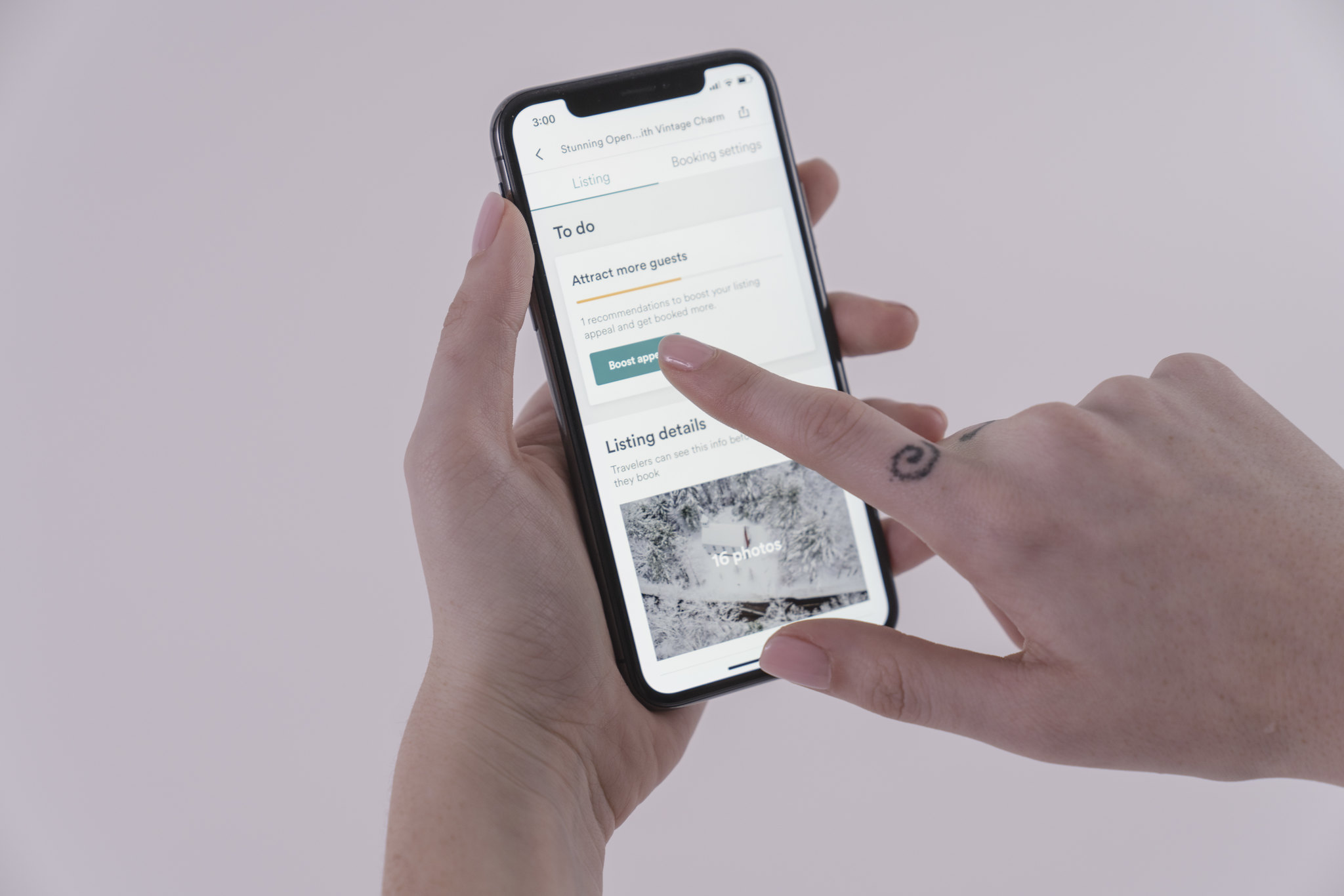 This and other innovations have changed the accommodation landscape as never before. Ten to 15 years ago online travel agents were a major innovation that changed the distribution and sale of rooms. But they still had to work with existing hotels, whereas Airbnb has enabled new entrants into the industry and thus increased supply.
On the supply side, Airbnb enables individuals to share their spare space for rent; on the demand side, consumers using Airbnb benefit from increased competition and more choice. In 2008, an unanswered question was to what extent Airbnb would impact the hospitality industry and tourism destinations. A study completed in 2014 in Austin, Texas, indicated that lower-end hotels, and hotels not catering to business travellers, were more vulnerable to increased competition from rentals enabled by firms like Airbnb than were hotels without these characteristics (Zervas, Preserpio, & Byers, 2015).
Airbnb is an example of a shift to the sharing economy, an economic model in which people rent beds, cars, boats, and other underutilized assets directly from each other, all coordinated via the internet (The Economist, 2013). Airbnb is the most prominent example of this model. It provides a platform for travellers and manages all aspects of the relationship using digital platforms that include the Airbnb app, mobile and website.
When hosts create an account, they set the price and write the descriptions to advertise the space to guests (Airbnb, 2020). At Airbnb, the host who rents out the space controls the price, the description of the space, and the guest experience. The host also makes the house rules and has full control over who books the space. Airbnb provides the digital platforms for all aspects of the host and guest interaction and for these services charges hosts a 3.5% service fee. As well, both hosts and guests can rate each other and write reviews (Airbnb, 2020).
One criticism of Airbnb from the hospitality industry is that Airbnb does not follow the same operating regulations as those required for hotels. Another comes from homeowners in apartment complexes who object to neighbours repeatedly renting out their homes to short-term Airbnb guests. Airbnb rentals have also created pressure on the rental housing marketing in popular tourism destinations leading to less long-term rental inventory and higher rental prices.
In February, 2018, the BC provincial government and Airbnb reached an agreement that Airbnb would collect municipal (MRDT) and provincial (PST) taxes, and remit these to the province generating a reported $42.9 million for 2018 (CBC, 2018).
Distribution and Online Travel Agents
are a valuable marketing and third-party distribution resource for hotels and play a significant role in online distribution (Inversini & Masiero, 2014). In 2020, OTAs (for example, Expedia, Hotels.com, Kayak.com) had a 24% share of transient reservations in North American markets.
OTAs offer global distribution so that each hotel and chain can be available to anyone. Smaller independent hotels that do not have the global marketing and sales resources of a larger chain are able to gain exposure, sell rooms, and build their reputation through online guest ratings and reviews. OTAs also help hotels offer combined value and packaging options that are attractive to many consumers (for example, booking and search options for hotels, car rentals, air fare, attractions, and travel packages). Customized searches, travel guidance, and rewards points are also available when booking through an OTA. If a hotel or chain has an exceptional product and service, OTAs share guest ratings, which can increase the number of reservations and referrals.
The general industry guidance for hotels using OTAs is to ensure that this distribution channel is part of a broader sales strategy, coupled with sound customer relationship management practices. Some large chains have also improved supplier direct bookings. In 2016, Hilton launched a loyalty program and a book direct campaign "Stop clicking around" (TravelClick, n.d.). Commissions for OTAs are in the region of 15% and hoteliers will continue to advance their capabilities to offer online supplier direct bookings (TravelClick, n.d.). This will require investment in streamlined apps and improved mobile sites to simplify and improve the user experience and booking process (Berelowitz, 2018).
Table 3.3 provides an overview of some of the distribution channels that are available to hoteliers.
Table 3.3 Distribution channels and benefits
[Skip Table]
Distribution Channel
Benefits
Hotel website or brand website (e.g., HotelName.com)

Consumers prefer to book directly with the property
Instills consumers with the trust to book
Reduces or eliminates booking fees

Online travel agent (OTA)

Generates a billboard effect
Works well when OTAs are the most relevant channel to the hotel's target market

Central reservations office (CRO)

Centralised reservation requests by phone

Global distribution system (travel agents)

Increases exposure to bookings through travel agents
Helps capture consumers who continue to use traditional channels

Direct to the hotel

Walk-ins
Phone reservations
For more on marketing in the services sector, see Chapter 8.
Mobile Devices & Smart Technologies
Mobile devices have placed everything at our fingertips. Guest are booking stays on their smart phones and the traditional touch points in hotels are changing. Guests are looking for 'frictionless' check in and check out, digital locking systems and 'smart' automated energy saving devices. Smart technology can now not only improve guest experiences but also reduce operational costs. For example, with smart reserved parking, hotels can use smart sensors and hotel apps to give guests the choice of reserving their parking space in advance of their arrival, reducing the cost of operating a manual parking inventory (Attala, 2019).
No longer seeking the same 'touch points' the hotel and lodging industry must continue to find ways to connect with their guests through mobile devices, touch screens, voice activated technologies and more.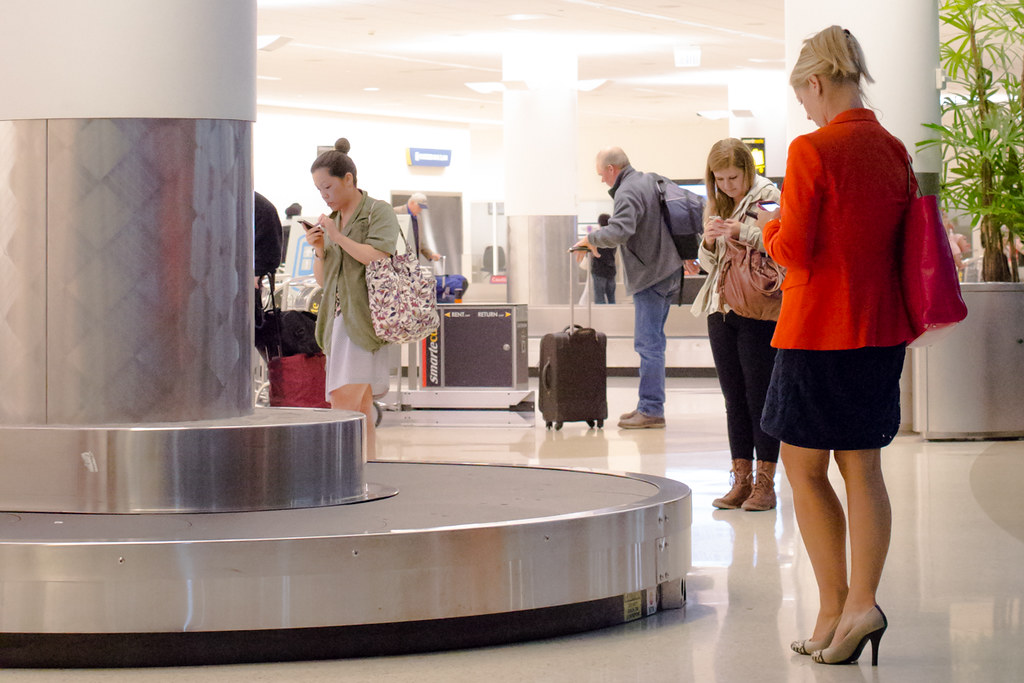 A service that allows the traveller to research, plan, and purchase travel without the assistance of a person, using the internet on sites such as Expedia.ca or Hotels.com.