Glynda Rees Doyle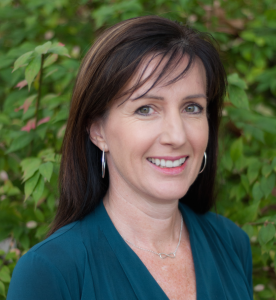 Glynda Rees Doyle teaches at the British Columbia Institute of Technology (BCIT) in Vancouver, British Columbia. She completed her MSN at the University of British Columbia with a focus on education and health informatics, and her BSN at the University of Cape Town in South Africa. Glynda has many years of national and international clinical experience in critical care units in South Africa, the UK, and the USA. Her teaching background has focused on clinical education, problem-based learning, clinical techniques, and pharmacology.
Glynda is involved in several interprofessional research projects within BCIT and also in collaboration with other Canadian nursing schools, studying the impact of mobile devices laden with clinical resources, social networks, and e-portfolios on nursing students and their education. Her interests include the integration of health informatics in undergraduate education, and the impact of educational technologies on nursing students' clinical judgment and decision making at the point of care to improve patient safety and quality of care.
Glynda currently sits on the Research Ethics Board at BCIT, is a digital health peer leader for the Canadian Association of Schools of Nursing and Canada Health Infoway, the communications director for the Canadian Nursing Informatics Association, and a member of the American Medical Informatics Association's Education and Nursing Informatics Working Groups.
Jodie Anita McCutcheon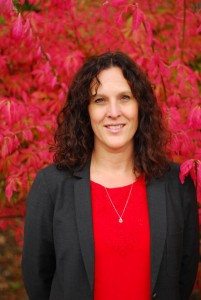 Jodie McCutcheon teaches in the undergraduate BSN program at the British Columbia Institute of Technology (BCIT). She is currently the nursing lab coordinator for the BSN program. She completed her BSN at the University of Victoria and came to BCIT to teach with experience in medical, geriatric, and cardiac nursing, as well as leadership experience as a nurse educator and clinical coordinator at VGH. She completed her MSN at the University of British Columbia with a focus on clinical education and online learning.
Jodie chose to become an educator because she wanted to impact the future of nursing by preparing individuals to practise safely and effectively in a complex health care environment. Jodie has many years of teaching experience in problem-based learning, skill acquisition, and course development for the nursing program and allied health care programs at BCIT. Her interests include lab education and simulation as effective teaching strategies to promote learning. Jodie is involved in many Interprofessional Education (IPE) projects at BCIT. Her primary passion in nursing education is the promotion of patient safety and quality initiatives and teaching strategies in the School of Health Sciences at BCIT. She is the co-chair of the patient safety and quality committee in the BSN program and has brought various safety initiatives to BCIT, including Change Day and Canadian Patient Safety Week. Jodie is a member of the BC Lab Educators committee, Western and Northern Region Canadian Association of Schools of Nursing, and the International Nursing Association for Clinical Simulation and Learning.